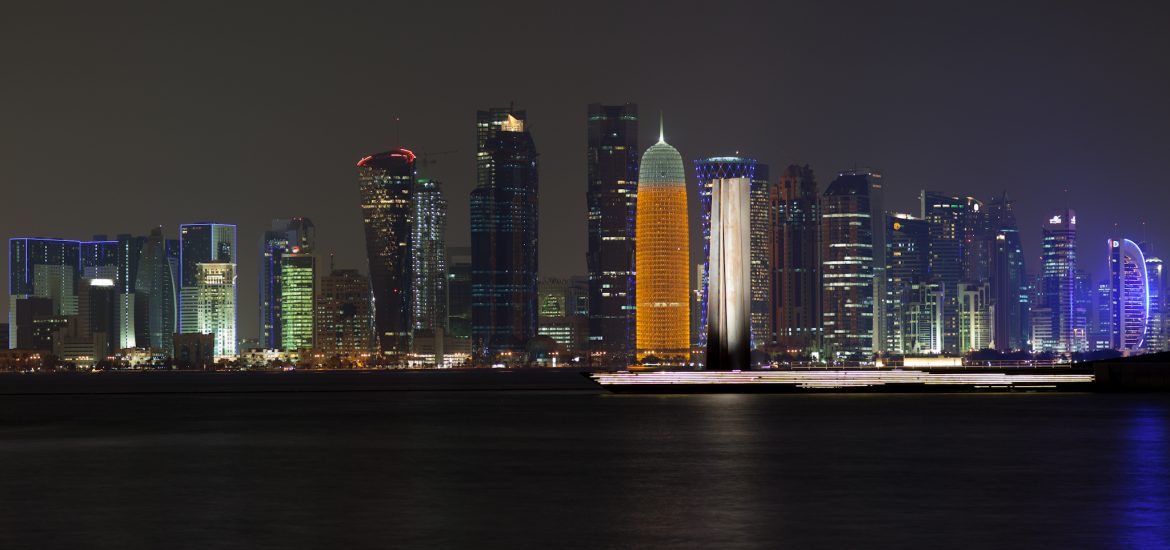 Qatar's announcement earlier this month that it was quitting OPEC fueled speculation about the reason why Doha was leaving the influential cartel. While the Emirate has emphasized that it wants to increase liquefied natural gas (LNG) production and cement its reputation "as a reliable and trustworthy energy supplier across the globe," some observers thought that this looked like a political rather than an economic decision, given its ongoing rift with Saudi Arabia.
Yet perhaps we shouldn't be so cynical. While the political benefits are obvious, the break from OPEC is shrewd for economic reasons, too. The energy market is changing drastically and Qatar, the world's biggest LNG producer, needs to act fast to retain its advantage. With rivals, notably the United States, closing the LNG production gap, the reality is that OPEC has increasingly become a burden Qatar can do without.
Whatever the true reason for Qatar's exit, it comes at an inopportune time for OPEC and Saudi Arabia, its de facto leader. The cartel has been struggling to suppress global oil production amid mounting pressure to bring prices down, led by Donald Trump. The oscillation in prices seen over recent months, coupled with the growth in production from non-OPEC members such as Russia, has severely dented global confidence in the group's ability to control the market – its sole purpose.
Although Qatar's daily oil production is only 600,000 barrels—around 2% of OPEC's overall output—its departure will be another major headache. The cartel has managed to sign up Congo and Equatorial Guinea in recent months, in its attempt to claim a greater share of global output, but their additional production volume is cancelled out by Qatar's exit. What's more, the departure of a country which in 1961 was the first non-founding nation to join OPEC could send a message to other members akin to the UK's departure from the European Union; we're better off out, and you will be, too.
Of course, Qatar has long been uncomfortable with Riyadh's control of OPEC. Its decision to pivot away from oil and towards LNG during the 1990s was partly motivated by a desire to break free of Saudi Arabia during a period of border disputes. An aggressive and baseless blockade launched by Saudi Arabia last summer, which was joined by several countries including the UAE, a fellow OPEC member, has only increased this tension.
By breaking away from Saudi Arabia on oil, the Kingdom's economic staple, Qatar isn't just reaffirming its independence. It's also likely to gain favor in the U.S., which has already censored Riyadh in the wake of Jamal Khashoggi's murder. Having initially supported the Qatar boycott, the Trump Administration has softened its stance, and is now actively urging Saudi Arabia to finally end the blockade. The Qatari decision to leave one of President Trump's least favorite organizations will only make him more amenable to their cause.
Long-term planning
Yet, as Qatar strives to emerge from the Saudi straitjacket, its primary focus is economic, rather than political. While ministers have launched frequent verbal attacks on Mohammed bin Salman's regime, they have been more concerned with critical matters of diversifying their own economy, ploughing fortunes into agriculture and manufacturing while making a series of property investments, such as London's Grosvenor hotel.
In this respect, the country's LNG output is crucial. While Qatar's diversification is ultimately aimed at building a future beyond hydrocarbons, LNG revenues underpin the country's vast sovereign wealth fund. Its plan to increase annual production by over 40% to 110 million tons a year will augment the wealth fund and allow its administrators to continue making investments with a view to the long-term.
What's more, the LNG market is booming. As the cleanest available fossil fuel, it is a prime resource for countries struggling to reduce their carbon footprint in the wake of the Paris Agreement. Even though prices for LNG have soared over recent months, analysts expect demand to keep increasing by around 3.5% per year until 2030, led by Asia and Europe.
But there's potential turbulence ahead. The rapid growth of U.S. shale gas production, forecast to significantly outstrip demand, will put pressure on global prices. Worse, the growing number of potential LNG suppliers is persuading buyers, particularly in the key Asian market, to move away from the traditional long-term contracts. To ride this trend, suppliers now need to adopt a more flexible approach.
Qatar has taken steps to preserve its market leadership by investing in the U.S. Golden Pass LNG Export Facility, which is expected to receive the green light imminently. Yet, if it really wants to stay ahead, it needs to revamp its whole sales strategy: the emirate has traditionally favored long-term supply deals, and, like many other Asian countries, its LNG prices are linked to oil, making them fundamentally inflexible.
By leaving OPEC, which has pressured Qatar to maintain oil-indexed gas prices, Doha now has the freedom to move away from the oil standard and adopt the more dynamic, reactive approach the LNG industry demands. Some analysts even believe Doha's break from OPEC could be a move towards a fundamental shift in gas prices, giving Qatar more global influence while making LNG more cost-competitive against oil.
If Qatar makes a success of the break from OPEC, it could have major ramifications for Saudi Arabia. Given the external pressures surrounding the cartel, combined with ongoing internal tension over Riyadh's dominance, there's a real risk that other members would look for the exit door. With the global energy market undergoing a fundamental transformation, OPEC and its old certainties are looking increasingly outdated. In years to come, Doha's exit is likely to seem rather prescient.
Related