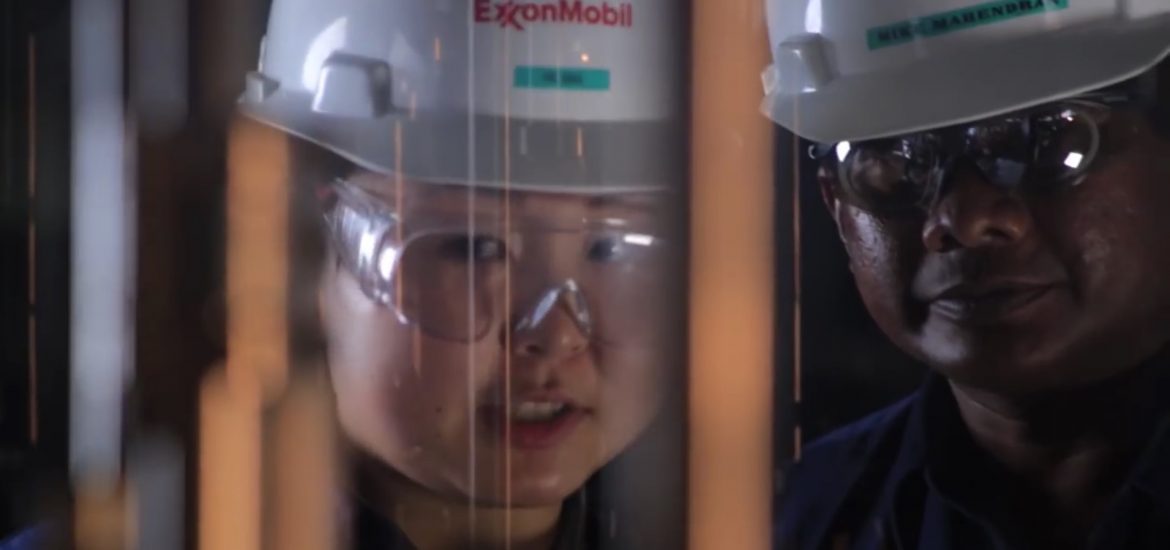 ExxonMobil and Qatar Petroleum have announced a major gas field at Glaucus-1 near Cyprus and the Greek-Cypriot parliament has followed the news from the divided island with the approval of the establishment of an investment fund for any future hydrocarbon proceeds. 
The move will be seen as an attempt to placate the Turkish-Cypriot community which demands a slice of any fossil-fuel profits.
Averof Neophytou, the conservative Democratic Rally party leader, said "100 per cent" of the fund's proceeds would be reserved for "future generations".
The Republic of Cyprus President Nicos Anastasiades tweeted that the fund would safeguard the rights of Turkish Cypriots to any profits.
The Ankara-backed northern enclave says exploitation of Mediterranean gas disregards their rights to natural resources.
Nicosia's Energy Minister Yiorgos Lakkotrypis said the discovery was the biggest Cypriot find and one of the biggest fossil-fuel breakthroughs worldwide in the past two years.
He said there was the potential for finds further off the Cypriot coast.
Turkey already said it would send two drillships off the southern Cypriot coast to conduct separate exploration missions.
Turkey's "Blue Homeland" air and naval exercise that began last week in the Black, Aegean and Mediterranean seas has raised tensions in the region.
Ankara says blocks 1, 4, 5, 6 and 7 in Cyprus' exclusive economic zone, which it does not recognise, lie within Turkey's continental shelf. Turkey in February last year blocked exploration by Italy's Eni in block 3.
Turkey's naval activity has also raised concerns in the US, with Deputy Assistant Secretary of State Matthew Palmer urging all sides to exercise restraint. Gas analysts are excited about ExxonMobil's announcement.
"Glaucus is a giant," said Robert Morris at the resources consultancy Wood Mackenzie. "It will be one of the biggest discoveries of the year.
"Based on ExxonMobil's announcement and field analogues, we think the field could hold 4.55 trillion cubic feet of recoverable resource or around 800 million barrels of oil equivalent.
"The discovery maintains the East Mediterranean's position as one of the world's premier exploration hotspots. The discovery is more evidence of the huge success the majors have enjoyed in exploration in the years since the industry downturn.
"ExxonMobil has been at the forefront of that success, with its string of world-leading discoveries in Guyana – and now Cyprus.
"For Qatar Petroleum, Glaucus is a continuation of its 2019 success, following on from its 25-per-cent stake in the Total-operated Brulpadda discovery in South Africa. It is also vindication of its recent strategy of partnering with majors in high-profile exploration basins.
"But commercialisation is not straight forward. There is limited space in local markets and existing export infrastructure. And the volume is insufficient for ExxonMobil and its partner Qatar Petroleum to feed a two-train LNG plant – which had been the partnership's goal."
He asked if the discovery could lead to collaboration with European-based fossil-fuel giants.
"Eni and Total made a similar giant discovery in the neighbouring block last year. A joint development would potentially serve up enough gas to support a greenfield LNG development. A partnership would echo collaboration at ExxonMobil and Eni's LNG developments in Mozambique."
ExxonMobil's announcement has raised numerous questions. Picture credit: YouTube
Related