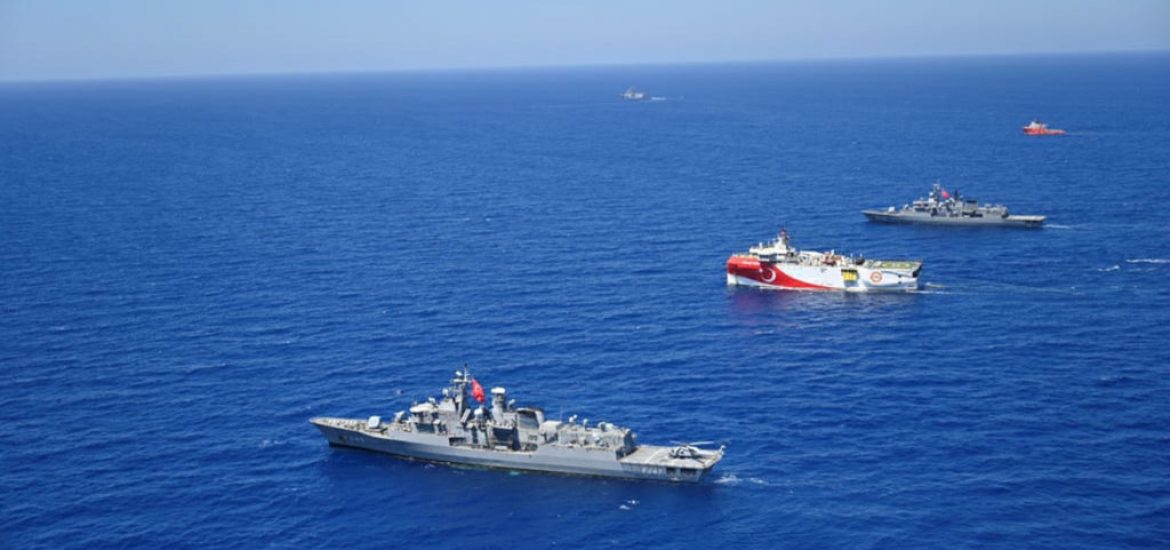 After decades of alliance, Turkey still befuddles the West. Over the last decade, the country's more assertive foreign policy in Syria, Libya, and the eastern Mediterranean has some analysts seeking solace in neo-Ottomanism without doing the hard work of identifying Turkey's geo-economic interests. Gas is one of those vital interests and helps explain some of the country's actions in recent years. Looking at how Turkey reacts to the gas policies of Russia and the United States, however, might just help analysts better understand its gas strategy and wider foreign policy.
On July 15, 2020, the U.S. Department of State announced new guidelines that subject companies involved in two uncompleted Russian pipelines that would import gas to Europe, Nord Stream 2 and TurkStream 2, to the 2017 Countering America's Adversaries Through Sanctions Act. The announcement gives the sanctions sharper teeth, according to Secretary of State Mike Pompeo:
"This action puts investments or other activities that are related to these Russian energy export pipelines at risk of U.S. sanctions. It's a clear warning to companies. Aiding and abetting Russia's malign influence projects will not be tolerated. Get out now, or risk the consequences."
Nord Stream 2 sanctions have dominated Western policy and media attention, but TurkStream 2 sanctions have elicited silence in the West and, more interestingly, in Turkey. On a practical level, this silence is understandable. The sanctions on TurkStream cover the second, uncompleted TurkStream 2, which seeks to send Russian gas to southeastern Europe. (TurkStream 1, which sends Russian gas to Turkey and minor flows to Bulgaria, Greece, and North Macedonia, began operating in January 2020.) Russian Gazprom and Turkish state-run BOTAŞ are jointly completing the final phase of construction of TurkStream 2. Without a clear start date for TurkStream 2's operation, silence is a practical diplomatic posture for Turkey. Yet it is easy to see how the sanctions could evolve into a flashpoint for U.S.-Russian-Turkish relations. Russia, for its part, has registered its opposition to U.S. sanctions.
This article was originally published in War on the Rocks.
Photo: Turkish Ministry of Defense.
Related