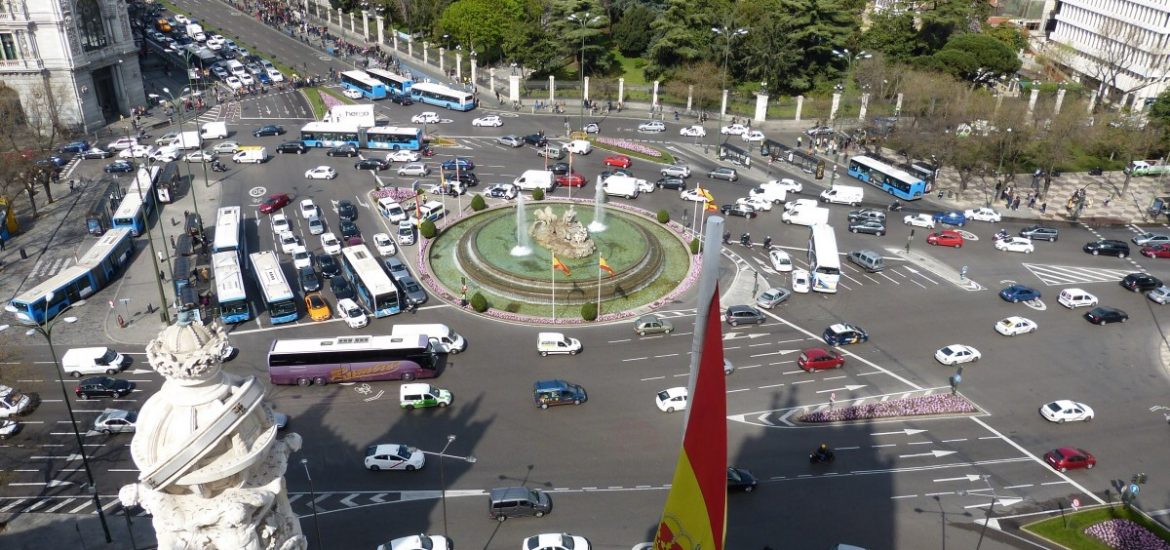 Thousands have marched through Madrid to ask the Spanish capital's mayor not to scrap recent city-centre traffic restrictions to improve air quality.
"Madrid Central" was one of the policies that persuaded the European Commission not to take Spain to court last year over air pollution levels in Madrid and Barcelona, as it did with France, Germany and the UK.
The commission has warned Madrid it faces sanctions if it fails to reach air-quality targets.
"Fewer cars, better air", "I want to breathe free" and "New city hall seriously harms your health" read placards as protesters endured the punishing heatwave conditions.
Some protesters chanted: "Yes we can, I do want Madrid Central."
"We have to save [the planet] starting at the local and small level, the first thing is Madrid's centre," actress Laura Martin, 39, told Reuters.
The capital's new right-wing People's Party mayor, Jose Luis Martinez-Almeida, promised to scrap the policy as a priority during his campaign, saying it had not cut pollution and only caused problems for residents.
Martínez-Almeida, who took office on 15 June, has shelved the scheme, introduced by Madrid's former left-wing mayor.
His coalition administration with the centre-right party Ciudadanos has toned his campaign pledge, instead offering to reform the system that allegedly regularly handed out incorrect fines since its launch in November.
Martínez-Almeida's government now says it wants to review the plan to make it "compatible with citizens' mobility needs".
Other cities charged drivers to enter central zones but Madrid banned many vehicles from accessing the centre and enforced €90 fines if they did.
Certain petrol and diesel cars were prohibited from entering around 5 sq km in the capital.
These fines are due to be suspended from July 1 to the end of September as Madrid's new government studies the policy.
Mariano Sánchez Bayle told El País he was marching to "defend the population".
"Pollution is one of the most important health problems now," the retired paediatrician said.
Research by environmental groups suggests Madrid's policies has already reduced pollution to record lows since measuring began.
Green group Ecologistas en Accion said: "The levels of pollution from nitrogen dioxide registered during May this year were lower than those of 2018 in all the [measuring] stations in the system.
"In 14 of the 24 stations [in Madrid], the value registered in May 2019 was the lowest in the last 10 years."
The policy has already cut Madrid's pollution levels. Picture credit: PXHere
Related