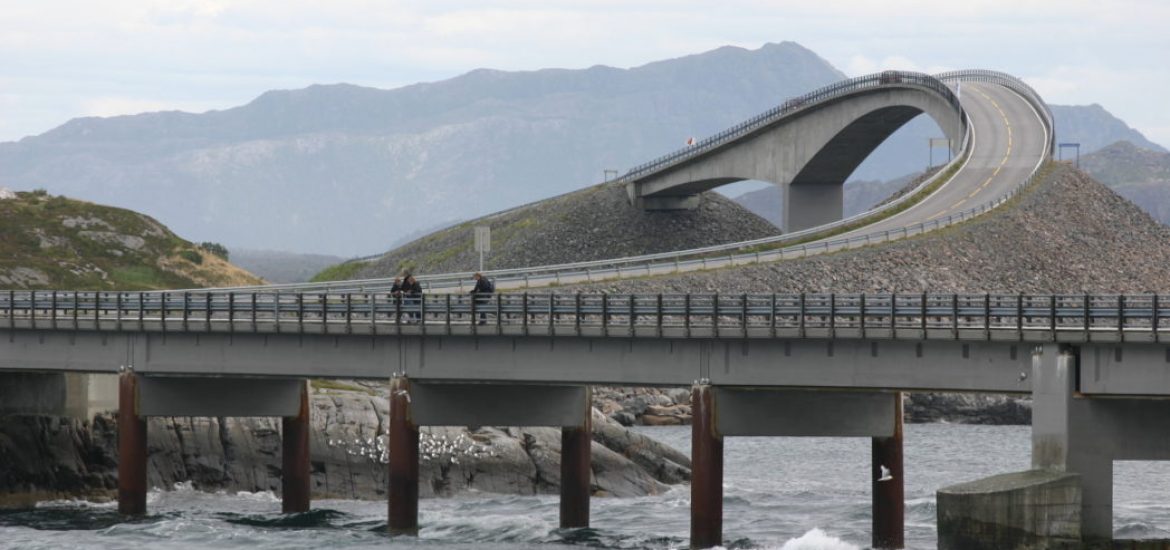 Norway is testing auto-dimming street lighting technology to cut energy use on remote and less-used roads.
Hole, about an hour's drive from Oslo, is piloting the technology which uses radar sensors fitted on each lamppost to determine when the road is in use. If no one is coming, the lights automatically cut their power to 20-per-cent brightness.
If each light does not sense anyone approaching, it dims its light to conserve electricity, but as a person or vehicle approaches it brightens but only so far as to be useful.
The effect is like a spotlight light illuminating the way ahead.
Norway's Comlight developed the system, called Eagle Eye, that saves energy by using an adaptive control system, or dimming the lights when no traffic is present.
The stretch of energy-saving lights could save an estimated 2,100kWH per week, equal to around 21 hours of ironing or four hours of watching a plasma-screen television.
Norway has previously conducted small-range tests of the technology but the Hole project is the largest so far with a 9km stretch of road fitted with 220 sensor units.
The low-energy LED lighting does not require extra power at startup, unlike other forms of streetlight using halogen and fluorescent bulbs.
Senior engineer Ottar Bjørnstad at the Norwegian Public Roads Administration told the media: "This is in the long term very energy-saving, environmentally friendly and, not least, economical for operations and maintenance."
Norway's government has been actively promoting ways to reduce consumption and the development of sustainable technologies.
The Norwegian parliament in 2015 ordered the US$1 trillion sovereign wealth fund, the Government Pension Fund of Norway, built on revenues from the country's vast offshore oil and gas industry, to diversify away from companies which attained more than 30 per cent of their turnover from fossil fuels.
The Norwegian fund demands that larger companies provide details on how they measure their carbon dioxide output and how they plan to cut their emissions.
Norway has generous incentives for electric and hybrid vehicles. There are now more than 100,000 Norwegian electric or hybrid cars, and last year saw sales reach 27.7 per cent of new vehicles.
It was the first time electric and hybrid vehicles had outperformed conventional diesel and petrol car sales.
Vidar Helgesen, Norway's climate and environment minister, told the recent Sustainable Innovation Forum in the German city of Bonn: "We need to look at the entire economy in this energy transformation… We need regulations and we need incentives".
Norway is trialling ways to cut its emissions. Picture credit: Wikimedia 
Related