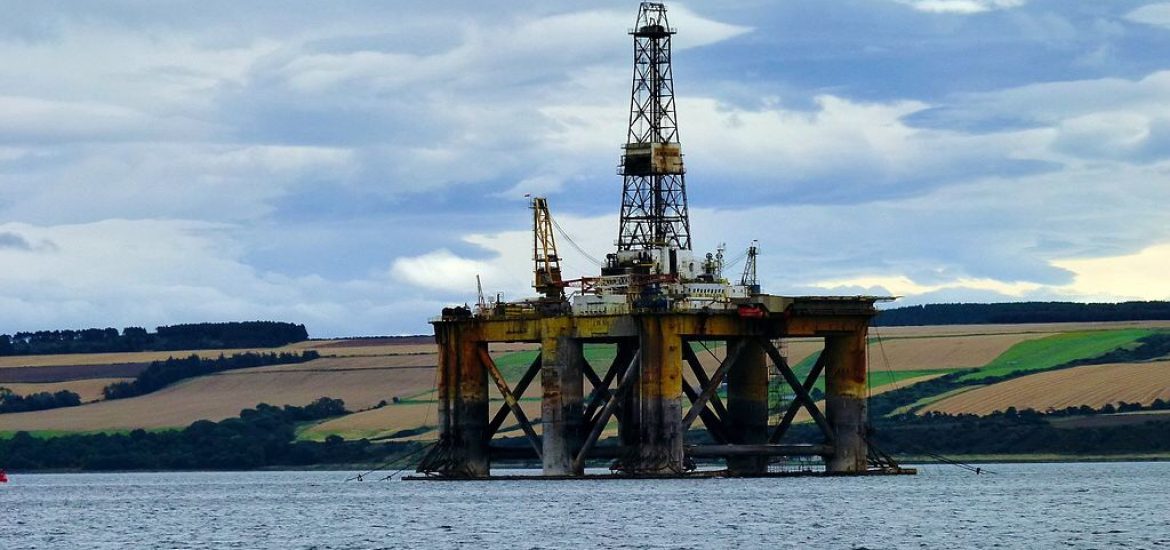 Abandoned North Sea platforms could be used to store carbon underground which would be "10 times cheaper" than decommissioning, a study has argued.
A team at Edinburgh University studied the Beatrice rig around 24km off the northeast Scottish coast in the outer Moray Firth (pictured).
Computer modelling suggested that, over a 30-year period, carbon capture and storage (CCS) would be around 10 times cheaper than decommissioning, which was estimated to cost more than £260 million.
They said only minor modifications would be needed to refit the abandoned platforms and give old rigs a new purpose without the need for expensive onshore decommissioning.
The team said the scheme would also bring down the costs of storing carbon emissions.
CCS is the process of storing carbon emissions which are harmful to the environment. The developing technology has targeted the North Sea as an area of high potential.
Jonathan Scafidi of the University of Edinburgh's School of GeoSciences said: "Removing platforms at large expense is shortsighted.
"Reusing them to dispose of carbon dioxide in rocks several kilometres beneath the seabed will not only be cheaper, but provides a cost-effective means of cutting the UK's carbon dioxide emissions to meet the 2050 net-zero target."
The research team also said large quantities of natural gas and heat can be extracted from seawater in abandoned oil and gas fields, which can be used to power the platforms or to produce electricity.
The research team said that mixing saltwater from the oil field with carbon dioxide produced by burning the gas would enable it to be injected underground for permanent storage.
Fellow researcher Dr Stuart Gilfillan said: "Our study shows, for the first time, that natural gas production from saltwater can be combined with carbon dioxide storage in the North Sea.
"The potential revenue provided by extending natural gas production in the North Sea could help kickstart a world-leading carbon capture and storage industry in the UK."
The study, published in the International Journal of Greenhouse Gas Control, was completed as part of Edinburgh University's GeoEnergy MSc programme.
A contract for the development of Scotland's first CCS project using oil and gas sector infrastructure was last December awarded to an Aberdeenshire firm by the UK's oil industry watchdog the Oil and Gas Authority.
Picture credit: Wikimedia
Related