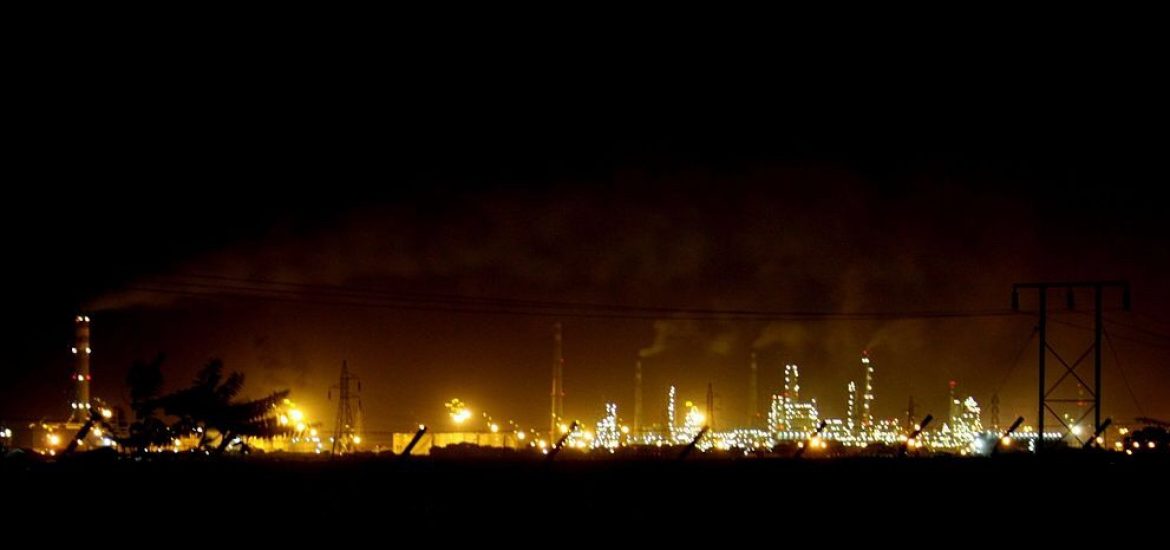 Saudi Arabia's state-owned oil giant, Saudi Aramco, is ready to go ahead with a record US$2-trillion market floatation after announcing profits of US$46.9 billion for the first half of the year.
The Dhahran-based firm's profits for the six months up to June 2019 fell from US$53.2 billion in the first half of 2018 because of lower oil prices, but were still clearly ahead of the world's six largest listed oil companies combined.
Free cash flow rose 6.7 per cent to US$38 billion, leading some sources to believe Aramco could be valued at up to US$2 trillion.
Khalid al-Dabbagh, Aramco's chief financial officer, said the figures proved the world's most profitable company – officially the Saudi Arabian Oil Company – was ready for an initial public offering whenever shareholders decided the market conditions were "optimal".
"We have delivered strong and unmatched financial performance despite lower oil prices and challenging market conditions," the oil chief said.
Sources have said the Saudi government, encouraged by the success of Aramco's US$12-billion debt offering, would like to move its plans for the IPO forward, and issue shares next year.
The oil giant with around 70,000 staff could increase further after reaching an agreement to buy a 20-per-cent interest in the refining and marketing business of India's Reliance Industries. Reliance said the proposed deal would be "one of the largest foreign investments in India", with an estimated US$75 billion valuation for its oil-to-chemicals branch, which includes the extensive Jamnagar refinery (pictured).
Al-Dabbagh said, however, that Aramco was still at a "very early stage of engaging" with Reliance to "determine if there is a way forward" to an agreement. Reliance said the agreement involved a "non-binding letter of intent".
Saudi Aramco has exclusive rights to produce Saudi Arabia's oil and gas reserves, which are estimated to exceed 250 billion barrels.
This year Aramco published its financial performance as part of a prospectus for a bond offering, revealing itself to be the most profitable company on the planet with a net income of US$111 billion in 2018.
Riyadh has been pursuing an IPO of Aramco as part of Prince Mohammed bin Salman's "Vision 2030" plan to diversify the Saudi economy. It has talked of aiming to raise US$100 billion by selling 5 per cent of the shares.
Jamnagar refinery, India. Picture credit: Wikimedia
Related