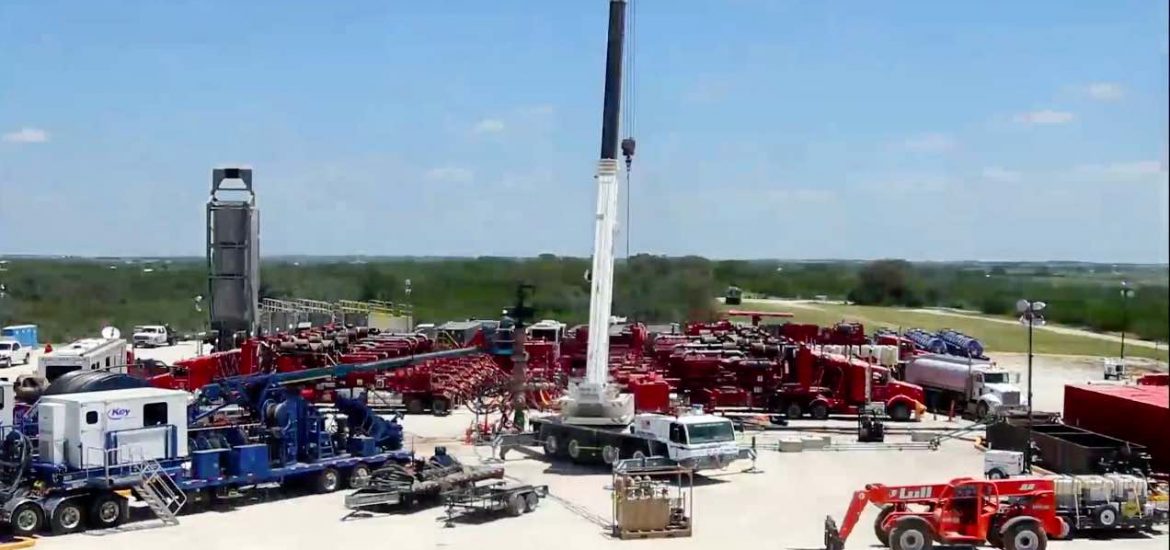 Ireland's government has been accused of hypocrisy as it appears ready to back proposals for a liquified natural gas (LNG) terminal to receive fracked gas from the US.
Ireland, which has introduced a domestic ban on gas fracking, has drawn criticism from climate activists, including Hollywood star Mark Ruffalo.
The European Commission is due to meet to consider approval for the Shannon LNG project near Ballylongford, with Dublin trying to include the project on Brussels' Projects of Common Interest list. 
The list allows developments to benefit from accelerated planning permission procedures and funding.
Ruffalo signed a letter to the taoiseach, Leo Varadkar, calling for the County Kerry project to be scrapped.
The Friends of the Earth letter was also signed by environmental, climate, medical and justice organsations.
The Dublin government says the gas terminal will be an important infrastructural development, enabling Ireland to bypass UK pipelines and import gas directly from the US and West Asia. LNG is natural gas super-chilled to be transported in liquid form. 
The open letter says a stock exchange filing from New Fortress Energy, the US firm behind the LNG terminal, reveals it uses fracked gas.
New Fortress Energy said: "Certain of our suppliers employ hydraulic fracturing techniques to stimulate natural gas production from unconventional geological format.
"Moreover, hydraulically fractured natural gas wells account for a significant percentage of the natural gas production in the US."
Fracking involves drilling into rocks and injecting pressurised water to extract gas, causes significant environmental damage. It was banned in Ireland in 2017 but no measures were enforced on importing fracked gas from elsewhere. 
The US has tried to rebrand the environmentally damaging product as "freedom gas". 
Steven Winberg, assistant secretary for fossil energy, earlier this year said: "With the US in another year of record-setting natural gas production, I am pleased that the Department of Energy is doing what it can to promote an efficient regulatory system that allows for molecules of US freedom to be exported to the world."
Activists have not been convinced by the rebranding exercise. 
The Friends of the Earth letter said: "Ireland showed international leadership by banning fracking in 2017. As shown throughout the five-year campaign by Irish citizens to stop this extraction process, fracking inflicts irreparable harm on public health, water, air, land and our shared climate.
"If Ireland uses US fracked gas, Ireland will be responsible for facilitating continued harm to US residents from drilling, fracking and associated infrastructure for decades to come."
Fracking has ravaged large areas of the USA. Picture credit: YouTube 
Related