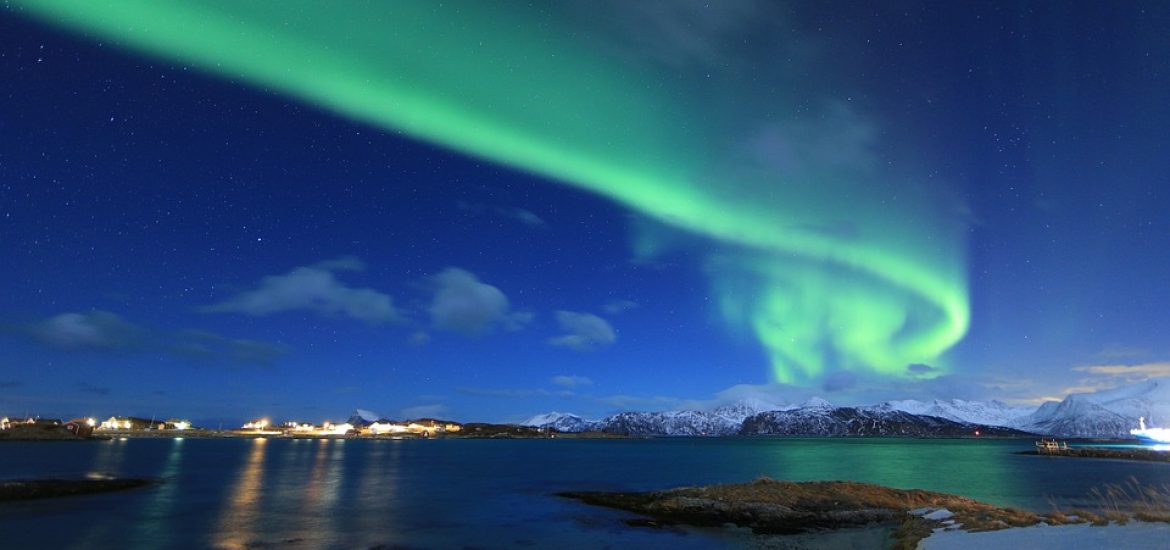 Norway has assessed potential nuclear risks from northern Russia, including radioactive junk, two dumped nuclear submarines and vessels transporting spent nuclear fuel throughout the frozen seas, especially from the Soviet-era naval base at Andreyeva Bay.
The Arctic frontiers forum in Tromsø, Norway, has been detailing threats of nuclear contamination in northwestern Russia.
For decades, Norway has invested in improving the safety and security of its giant neighbour's Cold War nuclear legacy and Oslo considered the development of environmental cooperation with Russia a priority, said the country's new climate and environment minister Ola Elvestuen, the Russian government mouthpiece Tass reported.
He told the Tromso event: "In our government platform we want, in particular, to have more cooperation, especially in the north and the Kola peninsula, to find more environmental solutions there.
"There has been cooperation for many years on that and we will work more on it. Of course the Arctic council is also important for us. The cooperation in the Arctic is working and it is something we should build on," Elvestuen said.
Tass said Norway was involved in projects on nuclear and radiation safety, involving the disposal of spent nuclear fuel from Soviet-era and Russian nuclear-powered vessels. Currently spent fuel was being stored at the former Soviet-era naval base at Andreeva Bay, 60km from the Norwegian border, according to Tass.
A chunk of Norway's exports are made up of Arctic seafood, which will become less enticing if associated with Russian waste.
"The fish was, is, and will be our most valuable export product," said Tove Sleipnes of the Norwegian Seafood Council. "Annually, we ship more than 2.6 million tonnes of seafood to 140 countries. In 2017, exports of fish and seafood amounted to almost 100 billion kroner [US$12.9 billion]. Any rumour, any incident could destroy our market, so for Norway it is important that cooperation with Russia in the field of nuclear and radiation safety remain open."
Øyvind Selnæs of the Norwegian Radiation Protection Authority said the event that Norway expected a spike in the number of nuclear-fuel laden ships in the Arctic as Russia sought to build nuclear-powered icebreakers to guide vessels through the icy Northern Sea route. He said he also expected an increase in the transport of spent nuclear fuel (SNF).
"It took many years and huge funds of international assistance to start exporting SNF from the former naval base in the Murmansk region – Andreeva Bay," Selnaes explained. "Last year, this process began, and it will take several years. Risks associated with the maritime transportation sector will now increase."
Norway's northern waters are vulnerable to their giant neighbour. Picture credit: Pixabay 
Related