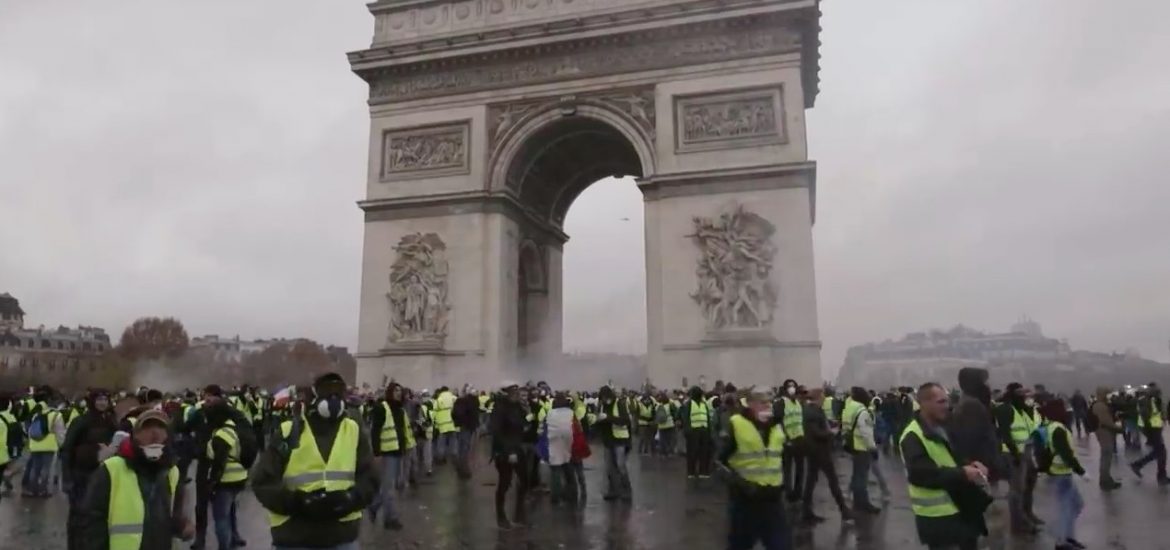 Saudi Arabia's energy minister, Khalid Al-Falih, has attacked France's attempt to raise taxes on fuel and warned other nations of the perils of making fuel more costly.
"What's happening in France and in many European countries is governments unreasonably taxing energy to basically subsidise other policies they have," Al-Falih told the COP 24 UN climate summit in Poland.
Saudi Arabia, the world's largest oil exporter, seldom criticises the oil policies of its customers.
Al-Falih said the taxes undermined attempts by producers to supply Europe with bargain oil.
"Saudi Arabia released a lot of oil over the last six months. The reason we did that was to make sure that energy supplies are plentiful and affordable," the minister said. "Yet consumer countries go and impose tax after tax after tax and take up the slack that we are releasing. That is not fair."
President Emmanuel Macron's planned fuel price increases have caused widespread "gilet jaunes" protests across France, forcing Prime Minister Edouard Philippe to announce a suspension of the increases on Tuesday.
"The French who have donned yellow vests want taxes to drop and work to pay. That's also what we want. If I didn't manage to explain it, if the ruling majority didn't manage to convince the French, then something must change," the prime minister said in a televised address.
The decision to suspend the tax rise for at least six months leaves French environmental policies in confusion and sends a warning to other democratic governments looking to reduce fossil-fuel use. 
Macron's carbon tax has already increased diesel by 7.6 cents per litre and petrol by 3.9 cents in the last 12 months, and it was due to rise again in January.
The increase was supposed to help reduce French reliance on cars in part of a wider attempt to reduce emissions while allowing Macron to prove he could make difficult environmental decisions.
The fuel tax was projected to have raised an estimated €34 billion. 
"Clearly the reason the yellow vests began to demonstrate was the so-called carbon or fuel tax," said François Gemenne, a political scientist at Sciences Po university in Paris.
"But I'm not sure this [U-turn] will calm them down: most of them are just against tax."
France has been shaken by the scale of the protests. Picture credit: YouTube
Related