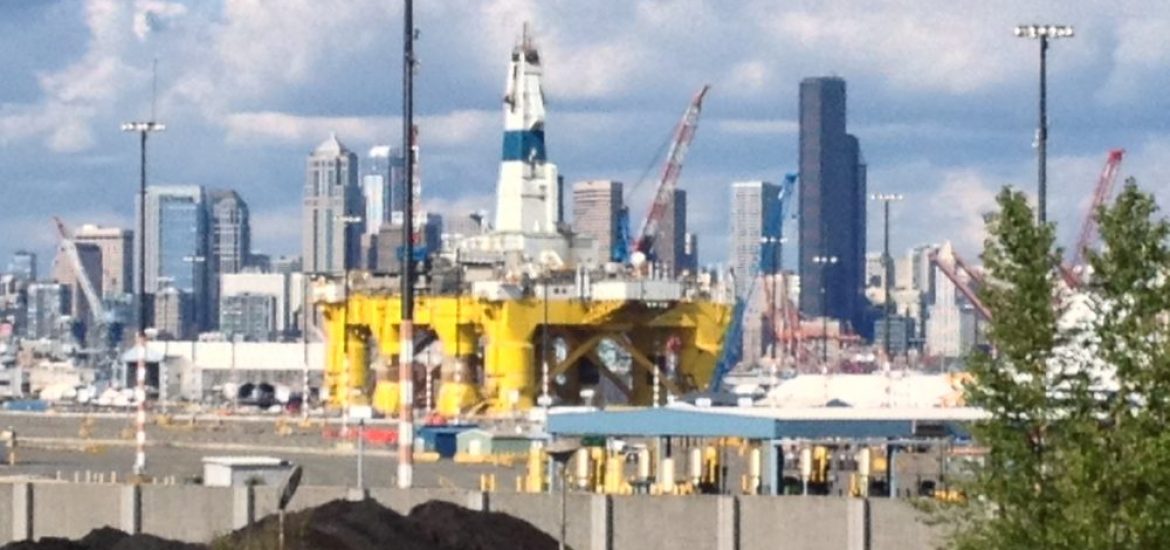 The boss of one of the world's biggest polluters has urged consumers to eat more seasonal food and work harder on their recycling.
Ben van Beurden, CEO of Royal Dutch Shell, said consumer choices were key to global energy demand and called for the public to "address consumption patterns" to cut greenhouse emissions.
Shell, Europe's biggest oil and gas company, produces the equivalent of 4 million barrels of oil per day.
It has about 80,000 staff, primarily in producing and selling oil and gas.
The multinational is trying to reduce its association with oil and gas. 
The fossil-fuel giant this week agreed to sell its 160,000-barrel-a-day-capacity Martinez refinery northeast of San Francisco to independent refiner PBF Energy for up to US$1 billion. 
Shell said it wanted to "reshape efforts toward a smaller, smarter refining portfolio". 
The Californian refinery's 700 existing staff are expected to be offered jobs at PBF. 
Van Beurden said Shell wanted to work with other companies to cut emissions to "net zero" through "unprecedented, coordinated action". 
The oil supplier had approached air and shipping firms to discuss the creation of a new "climate coalition", the 61-year-old told The Times. 
It is the most valuable company listed in Britain. Despite its ambition to halve its carbon footprint by 2050, Shell is one of the world's largest polluters, emitting 73 million tonnes of carbon dioxide in 2017.
Shell reported profits of US$24 billion in 2018, largely based on its oil and gas production. It has invested about US$1.6 billion in renewables since 2016, out of annual capital expenditure in excess of US$20 billion.
Societal changes were needed to ensure the development of environmentally friendly products, like hydrogen cars, van Beurden added. 
In 2018, Shell said it would link executive pay to carbon-emission targets, subject to a shareholder vote in 2020.
"Changing the mix of energy products in the energy system is essential to address climate change but making that shift is not just a question of supply but of demand too," the CEO said.
Governments could help shape demand through regulation, taxes or incentives like electric car grants, van Beurden said. 
"The world must address consumption patterns, from consumers who choose to eat strawberries through the winter to industries where the default could be recycling products, not making from scratch," he said.
Shell has announced the early termination of one of its North Sea well decommissioning contracts with Norway-headquartered Archer. 
The UK-Dutch giant had decided to use "another technical solution" for plugging and abandonment of Brent Charlie.
"As a result of this, the scope of Archer's work for Shell has been reduced," an Archer spokesman said.
The spokesman said the impact on Archer and its employees was still unclear.
"Archer is currently looking for suitable alternative positions within our UK portfolio for those affected," he added.
About 70 jobs were reportedly at risk.
Shell is a major global polluter. Picture credit: Flickr  
Related