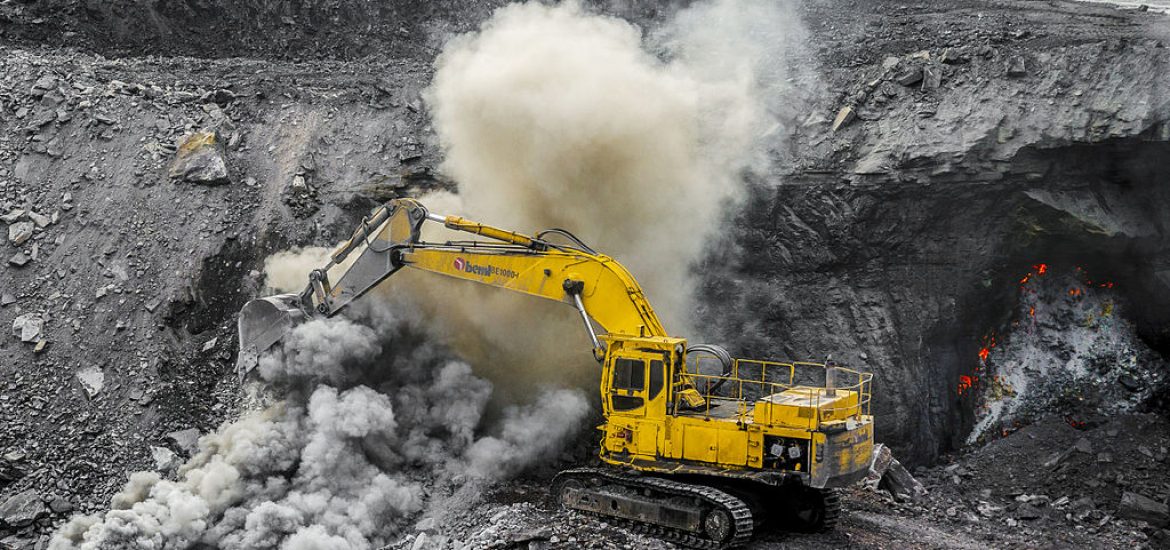 The United Nations says that the increasing use of coal in Asian countries is undermining international efforts to fight climate change.
Countries including India, Indonesia, the Philippines and Vietnam are accelerating their move to cheap coal power amid rising demand for power.
An estimated 36 per cent of the world's energy is still produced by coal, although it is the largest contributor to climate change, and responsible for around 46 per cent of global carbon-dioxide emissions. 
In central Europe, Poland has some of the worst air quality in the European Union, partly due to mining and burning of coal for winter heating in the winter. 
This is intensified by the burning of wood and garbage to heat homes, which adds other pollutants to Polish air. 
Nitrogen oxides, ground-level ozone and fine particulate matter are often named as the three pollutants that most severely harm human health, impairing the respiratory system and leading to premature death.
It has been estimated in a European Commission report that around four-fifths of Polish coal mines are unprofitable. The populist Law and Justice Party administration has maintained support for the coal sector and provides government subsidies to preserve the industry. 
Rising carbon emission costs and volatility in the energy market, however, have made that commitment less popular among voters.
The European Environment Agency states said around 90 per cent of urban Europeans are exposed to harmful air quality.
And Asian states must set more ambitious goals to tackle climate change, said Ovais Sarmad of the UN Framework Convention on Climate Change.
"There are certain countries in this region still relying heavily on coal and fossil fuels as sources of energy, and in some areas that is growing," the deputy executive secretary said. 
"That's a very, very serious problem because … all those gains that had been made in other parts of the world would be completely negated."
The Asia-Pacific Climate Week 2019 in Bangkok has been looking at reducing harmful emissions.
The UN said Asian countries must "grasp the many opportunities of climate action and to stave off the worst impacts of climate change, which are becoming increasingly costly for the region". 
Bangkok, Jakarta and Manila are all at risk of submersion as sea levels rise, climate scientists warn.
"Radical, transformative and highly ambitious actions need to happen at all levels," Sarmad said. "We have very little time."
The Bangkok event came before an international climate summit in New York this month and December's UN Climate Change Conference (COP25) in Chile.
Picture credit: Wikimedia 
Related