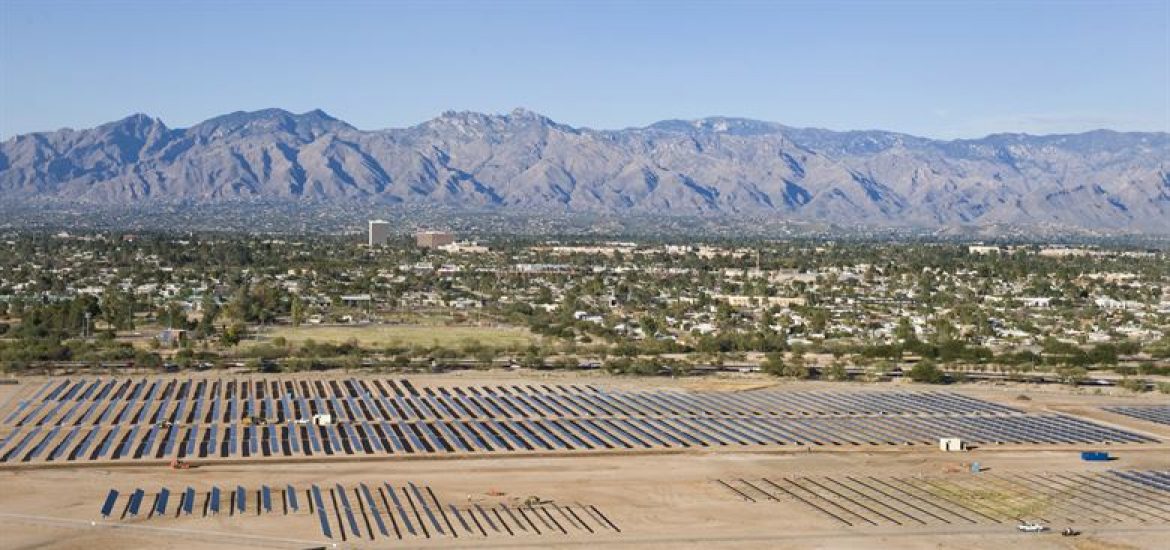 The US sector employed almost 250,000 people last year, a 2.3 per cent increase from 2018, the Solar Foundation reported. 
From 2014 to 2019, solar employment increased by 44 per cent, five times faster than jobs growth in the overall US economy, the foundation reported. 
The report suggests the solar jobs market is emerging from the gloom of Donald Trump's import tariffs.
The numbers of jobs fell in 2017 and 2018 which the Solar Foundation said were partly due to tariffs on solar modules and cells from China and some state-level policies. The foundation reported overall growth by 167 per cent since the records began in 2010.
Declining costs, a rush to install solar before the removal of a federal investment tax credit and falling concerns about the impact of duties have helped expand the industry last year, according to the Solar Foundation.
The nonprofit foundation predicted that 2020 would be "the largest year ever for US solar", with the consulting firm Wood Mackenzie Power and Renewables saying development could jump by 46 per cent from 2019.
California led the survey with 74,255 solar jobs, a 3.4 per cent drop compared to 2018.
To qualify, respondents must spend "the majority of their time on solar-related activities". If those spending "some portion of their time" on solar-related work are included, the numbers exceed 344,500. 
Approximately 2.6 per cent of US electricity comes from solar, according to the government's US Energy Information Administration, which predicted that around 75 per cent of the new electric generation this year would come from wind and solar sources. It forecast that 13.5 gigawatts of new solar capacity would be installed during 2020, compared with the existing annual record addition of 8GW in 2016.
An additional 5.1GW of small-scale solar could start producing by the end of 2020, the agency added. 
"In just 10 years, despite facing many challenges, solar has grown from a niche product to a mainstream energy source that provides 250,000 high-quality jobs," said Andrea Luecke, president of the Solar Foundation. 
"This is great news but it's only a fraction of what can be accomplished if we are truly committed to solving the climate crisis and expanding the use of solar and storage. It's past time for us to unite as a nation and create even more jobs by harnessing the power of the sun."
The American Wind Energy Association says it represents more than 114,000 US staff. 
PricewaterhouseCoopers estimated for the American Petroleum Institute that there were 10.3 million full- and part-time natural gas and oil jobs in the US back in 2015.
Davis-Monthan Air Force Base, Arizona. Picture credit: US Air Force 
Related