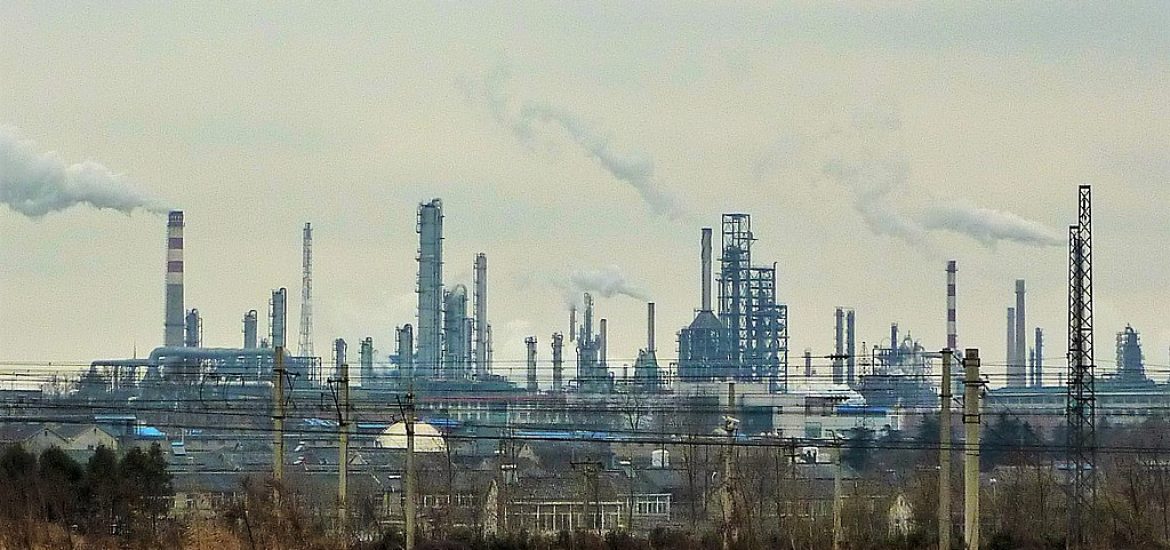 Chinese refineries have cut production by 25 per cent on February 2019 quantities amid weaker demand and labour shortages due to the coronavirus.
China is the world's second-biggest oil consumer and the largest crude oil importer.
Output fell to approximately 10 million barrels per day (bpd) this week, the lowest level since 2014, said Chinese refinery sources. Output was 11.4 million bpd earlier this month and an average above 13 million bpd in 2019. 
China's economy has been running at around 40-50 per cent capacity in the last week, Bloomberg estimated.
Many Chinese citizens are still trapped at home and unable to work, while restrictions on travel have cut demand for transport fuels.
China reported 349 new confirmed cases in Hubei province yesterday (Wednesday), the lowest in more than three weeks. The death toll for the day was 108, down from 132 the previous day. The Chinese authorities have not reported how many of the deaths have occurred among the over-70s. 
Chinese refinery sources are hopeful that the impact of the coronavirus has peaked, saying that rising stocks in the eastern province of Shandong and the River Yangtze are an increasing problem. 
"Chinese processors may face the toughest time in the next two weeks," said Li Li of the commodities research company ICIS-China. "Any additional production could be painful."
The American Petroleum Institute has also reported an expected build-up in crude-oil stocks.
"Although crude oil inventories rose by more than expected, the draws of 2.7 million barrels in gasoline stocks and 2.6 million barrels in distillate inventories keep the futures markets steady this morning," the brokerage PVM announced. 
Global oil demand is due to record its first fall in more than a decade as the coronavirus reduces China's demand, according to the International Energy Agency. 
But supply concerns in Venezuela and Libya have helped push up prices.
"The market found support in still growing optimism over a soon-to-be-felt increase in Chinese economic activity and the prospect of Venezuelan export constraints increasing," JBC Energy stated.
The international benchmark Brent crude has recovered 11 per cent of its value since closing on a 13-month low last Monday based on hopes that the impact of the virus had peaked. Brent crude rose 2.4 per cent to US$59.19 per barrel today (Thursday).
Ganjiaxiang in China. Picture credit: Wikimedia 
Related