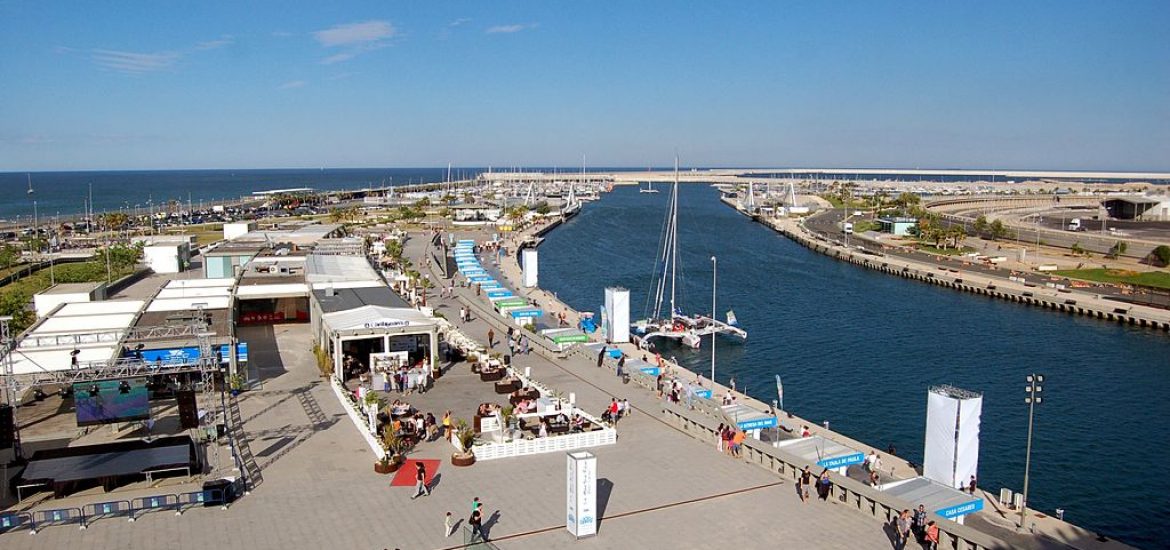 Valencia will become the first European port to use hydrogen to power its container terminals to reduce the environmental impact of its operations.
A container stacker and terminal tractor will be the first pieces of port equipment powered by hydrogen fuel cell batteries.
The pilot project will also include the installation of a mobile hydrogen supply station.
Valencia moves more than 5 million containers every year, making it one of the two main ports in Spain in terms of traffic and cargo weight.
The €4 million pilot, backed by the Fuel Cell and Hydrogen Joint Undertaking (FCHJU) programme, called H2Ports, includes the installation of a mobile hydrogen supply station by the Grimaldi (Valencia Terminal Europa) and Mediterranean Shipping Company (MSC) terminals in the Mediterranean city.
The Grimaldi group is a Naples-based shipping company that operates in 25 countries. MSC, which was founded in Naples and now based in Geneva, is one of the world's largest shipping companies with operations in 150 countries.
The Port of Valencia said: "With the implementation of the actions derived from the H2Ports project, the port … continues on the path of finding less polluting fuels for their use in ports and thus contribute to the decarbonisation of activities related to transport.
"Hydrogen is an alternative energy source that can be used instead of coal or oil.
"This means that hydrogen is a viable source of energy, which does not pollute the planet as fossil fuels and biomass can do."
The public-private FCHJU is a European body that promotes the adoption of hydrogen as a low-emission alternative and receives support through programmes like the EU's Horizon 2020, Hydrogen Europe Research and Hydrogen Europe.
An estimated 88 regions and cities in 22 EU countries are taking part in efforts to find ways to promote the use of hydrogen as an alternative energy.
New Zealand
As it targets emissions-free operations, Ports of Auckland has committed to building a hydrogen production and refuelling site at its Waitematā port with hydrogen fuel cell vehicles, including port equipment, buses and cars.
Ports of Auckland CEO Tony Gibson said: "We have an ambitious target to be a zero-emission port by 2040. In order to meet that target, we need a new renewable and resilient power source for heavy equipment like tugs and straddle carriers, which are difficult to power with batteries. Hydrogen could be the solution for us as it can be produced and stored on site, allows rapid refuelling and provides greater range than batteries."
Valencia's port. Picture credit: Wikimedia
Related