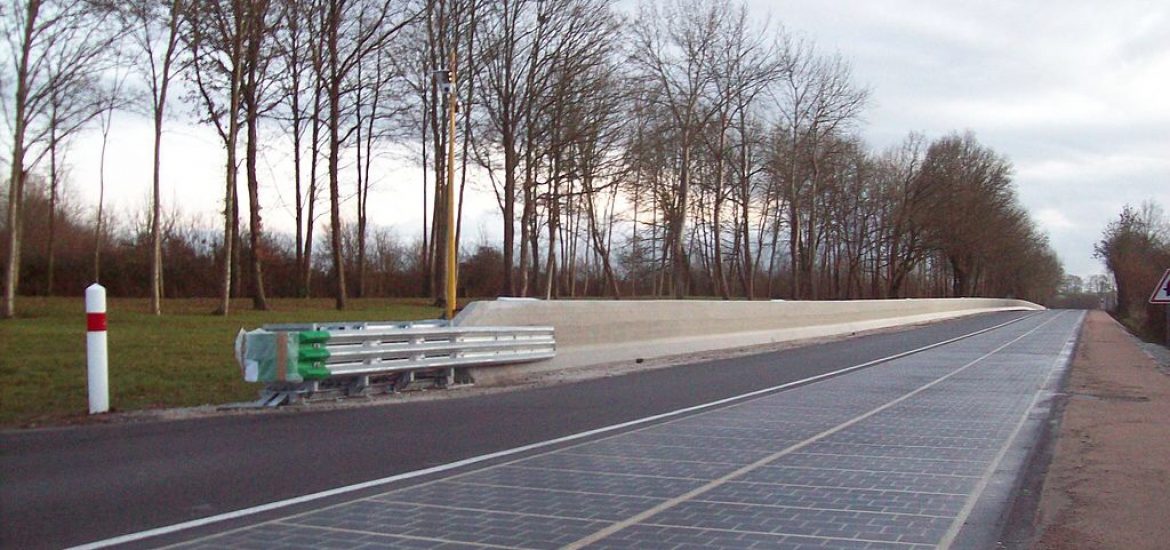 The world's first solar road in Normandy, northern France, which opened in 2016, has failed to meet expectations.
The 1-km-long by 2.8-m-wide road of solar panels is in part damaged beyond repair and is not producing the power that the manufacturer Wattway had promised.
The panels were worn out by traffic and joints between the panels that were shattered. The engineers were accused of not accounting for leaves, shade, dirt and the weight of tractors that used the road. Storms also blew its circuits.
The horizontal position of the cells on a road makes them less efficient than those tilted towards the sun.
Wattway originally said the road would power 5,000 homes.
"If they really want this to work, they should first stop cars driving on it," said Marc Jedliczka of the Network for Energy Transition, which promotes renewable energy.
Politicians rushed the project into operation at Tourouvre-au-Perche near Alençon without studying its cost-effectiveness, Jedliczka told the media. "It confirms the total absurdity of going all-out for innovation to the detriment of solutions that already exist and are more profitable, such as solar panels on roofs," he was quoted saying by France's Le Monde newspaper.
The authorities provided €5 million for the project and the solar road was inaugurated in 2016 by Ségolène Royal, then environment minister and the former partner of ex-president Francois Hollande. She promised a 1,000-km network of solar-powered highways.
The state investment would have helped to subsidise numerous, cheap rooftop panels across France.
The country road was intended to produce 790-kilowatt-hours per day.
The surface created so much noise that a 70km/h speed limit was imposed. The meagre output of the road matches challenges faced by less-high-profile experiments in "solar highways" elsewhere.
The Normandy road was forecast to produce 790kWh per day, but the first year's energy production was 50 per cent per day of what was expected, with less than 150,000kWh produced that year. In the first half of this year, the road generated only 37,900kWh.
It was supposed to raise €10,500 a year in sales but it only yielded €3,100 last year.
The strength needed to handle traffic makes them more expensive than conventional rooftop panels and, without the air that circulates around roofs, they tend to overheat. A 1km stretch of "photovoltaic highway" in China was abandoned in 2017 when it was stolen by thieves.
Wattway conceded that technological changes were needed. "Our system is not mature for inter-urban traffic," said Etienne Gaudin, Wattway's chief.
Wattway runs over 40 similar solar roads but they are all smaller in scale than the stretch in Normandy.
Picture credit: Wikimedia
Related