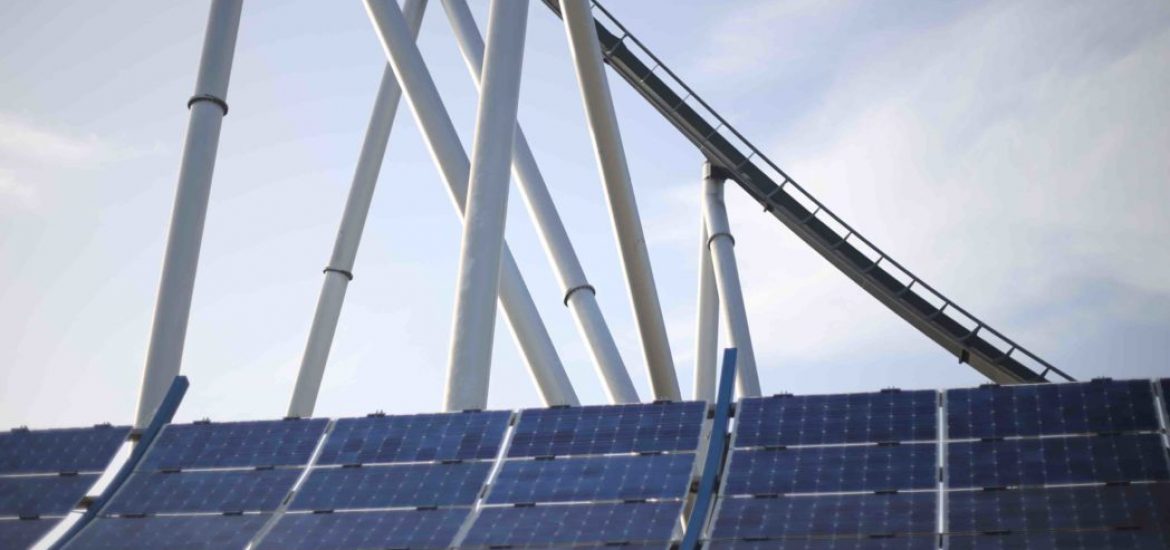 During the first half of the year, renewable energy has produced more German electricity than coal and nuclear power combined for the first time.
Solar, wind, biomass and hydroelectric power made up 47.3 per cent of Germany's electricity production in the first six months of 2019. Around 43.4 per cent came from coal and nuclear sources.
Around 15 per cent less carbon dioxide was emitted than in the first half of 2018, the Fraunhofer Institute for Solar Energy Systems (ISE) reported.
Germany still accounts for half of all EU coal production and relies heavily on coal and gas for energy. The country aims to phase out coal by 2038, disappointing many activists who had demanded an earlier date.
Germany plans to phase out nuclear power by 2022. After the Fukushima disaster of 2011, 12 of Germany's 19 nuclear plants have closed, although Japanese-style earthquakes and tsunamis are unlikely to hit Germany.
The renewable output has been attributed to favourable weather patterns and "market-driven events".
Fabian Hein of the lobby group Agora Energiewende said the 20-per-cent rise in wind output was the result of a particularly windy year so far.
Onshore and offshore wind supplied 67.1 terawatt-hours (TWh), with a maximum share of 56.9 per cent of daily power generation in mid-January.
Solar production rose by 6 per cent, surging ahead in June amid a punishing heatwave. It generated 7.71TWh, becoming the strongest source during the month.
Biomass generation remained constant.
The share of nuclear power in electricity production was virtually unchanged.
Black coal use dropped by 30 per cent compared to the first half of last year, and the use of filthy lignite, or brown coal that was formed from peat, fell by 20 per cent.
Hydropower output dropped by 4.1TWh amid alarmingly low water levels.
Electricity production from natural gas rose by 10 per cent with the proportion due to rise if Germany successfully completes its €11-billion Nord Stream 2 pipeline from Russia.
Yan Qin of data business Refinitiv told the media: "Since January, we have seen the high carbon price really making the perfect market for gas.
"We really see an interesting phenomenon: in the daily German power market, a high carbon price and very low gas price is really pushing gas in front of lignite."
Europa-Park. Germany is seeing a proliferation of photovoltaic panels. Picture credit: Energy Reporters
Related