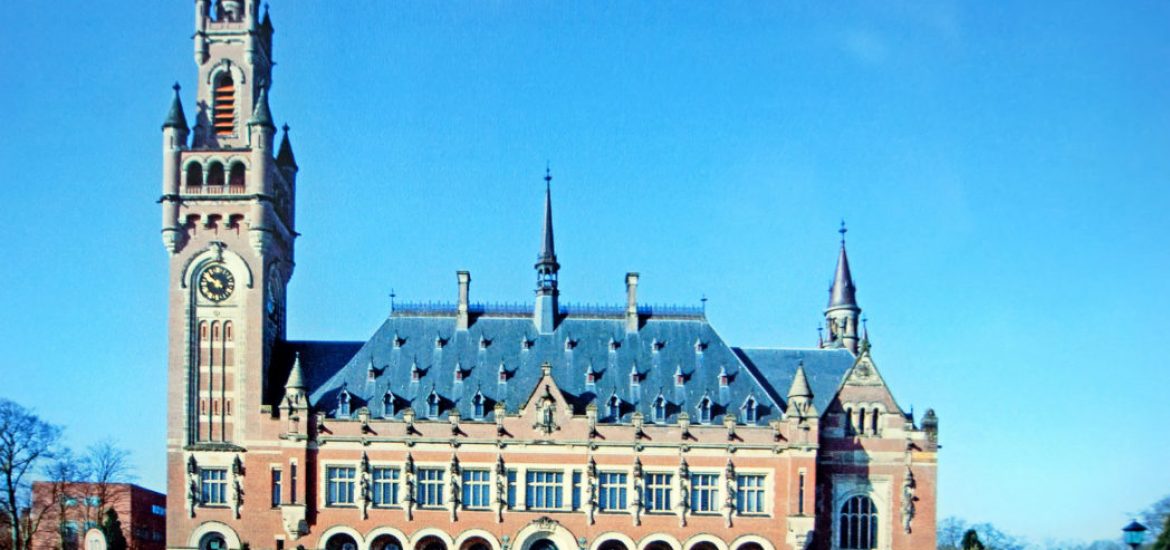 Iran is arguing against renewed sanctions imposed by the United States, as a legal battle opens at the International Court of Justice (ICJ). 
Donald Trump imposed a wave of unilateral sanctions on Iran three weeks ago, bringing in harsh penalties that had been lifted under the 2015 nuclear agreement.
A second round of measures is due to come into effect in early November, targeting Iran's oil and gas sector.
Iran filed its ICJ case in late July, calling on The Hague-based tribunal to order the immediate lifting of sanctions, which were causing "irreparable prejudice".
The legal challenge said the US had no right to reinstate the sanctions and it demanded compensation for damages.
Iran said restoring the sanctions violated the 1955 Treaty of Amity and Economic Relations, which emphasised friendly relations between Iran and the US, while encouraging mutual trade and investment and regulating consular relations.
The ICJ (pictured), set up in 1946 to rule on bilateral disputes, is expected to take around two months to decide whether to grant a provisional decision, while a final ruling could take years.
The UN tribunal for resolving international disputes makes rulings that are binding but it has no power to enforce them and they have been ignored by some countries, including the US.
Trump called former president Barack Obama's agreement with Iran a "horrible one-sided deal", adding that it "failed to achieve the fundamental objective of blocking all paths to a Iranian [sic] nuclear bomb". 
The US is expected to argue that the ICJ should not have jurisdiction in the dispute, that the friendship treaty was no longer valid and that the sanctions did not violate it regardless.
The ICJ has so far ruled that the 1955 treaty is still valid, even though it was signed before the 1979 Islamic Revolution that triggered decades of hostility with Washington. 
The rial has already lost around half of its value since April.
France's Total, Peugeot and Renault, and Germany's Siemens and Daimler have suspended operations in Iran, despite the European Union's assurances that their interests would be protected.
Both Air France and British Airways said last week that they were halting flights to Teheran from September, saying the routes were not commercially viable. BA claimed the decision was unrelated to Trump's sanctions.
The International Court of Justice in The Hague. Picture credit: Wikimedia
Related