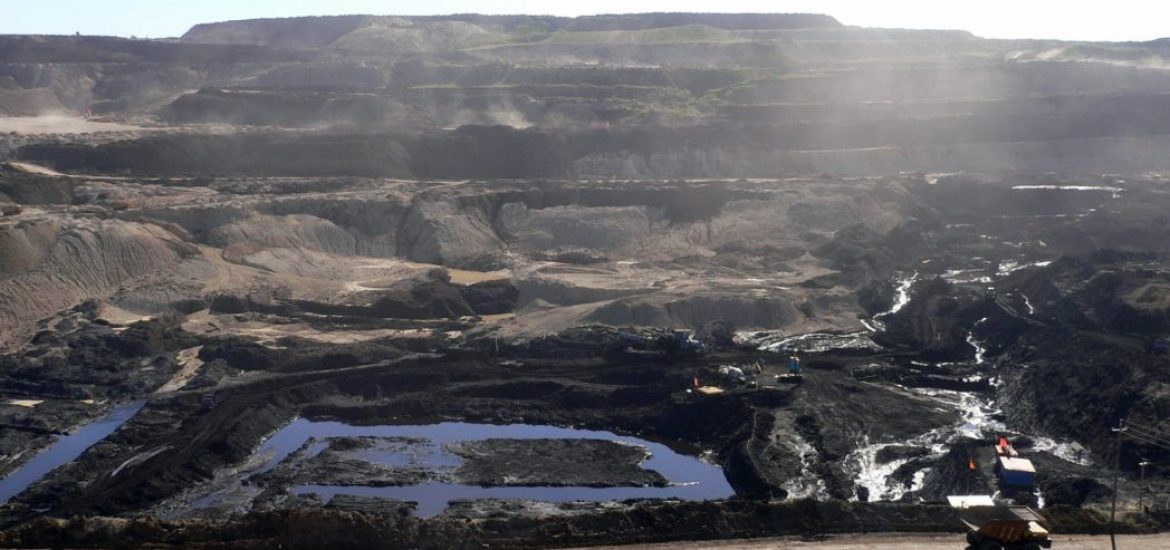 China is burning approximately half the coal used globally annually and between 2000 and 2018, its greenhouse gas emissions nearly tripled. 
It now accounts for about 30 per cent of the global total. But China is also the leading market for photovoltaic panels, wind turbines and electric vehicles, manufacturing about two-thirds of the world's solar panels. 
China has said it aimed to dramatically reduce its reliance on coal, which met 59 per cent of its total energy needs in 2018.
And the country's economic growth is at its slowest in nearly 30 years, restricting demand for power. 
"We are witnessing many contradictions in China's energy development," said Kevin Tu of Columbia University's Centre of Global Energy Policy. "It's the largest coal market and the largest clean energy market in the world."
Beijing is currently investing more heavily in coal and reducing renewables subsidies.
China is also helping to finance around 25 per cent of all the new coal plants elsewhere, including in Serbia, South Africa, Pakistan and Bangladesh.
Beijing is backing more than half of all coal power capacity under development.
China's total coal-fired capacity exceeded 1 terawatt. Global Energy Monitor said China needed to close more than 40 per cent of that capacity to meet greenhouse gas reductions required to keep global temperature rises below 2°C. 
China has pledged to shift its energy mix to 20 per cent renewables, in which it includes nuclear and hydroelectric sources. 
"We continue to work hard to advance the fight against climate change, but on the other hand, we are indeed facing multiple challenges such as developing the economy, improving the people's livelihoods, eliminating poverty and controlling pollution," said Zhao Yingmin, Beijing's deputy environment minister.
Over the next few years China is building or planning 148 gigawatts of coal power, which almost matches the EU's entire coal-power capacity, the Global Energy Monitor reported. 
China built 42.9GW of new coal-fired power capacity since the start of 2018, with another 121GW under construction.
Around 35GW of coal power was added in 2017 and 38GW during 2016.
And renewables investment has fallen year on year by almost 40 per cent in the first half of this year.
Chinese regulators also approved 40 new mines with nearly 200 million tonnes of annual capacity between January and September this year, compared to 25 million tonnes throughout 2018.
China overtook the US as the world's largest carbon emitter in 2006.
China's carbon footprint stopped increasing in 2013 and declined slightly in 2015 and 2016, the San-Francisco-based Global Carbon Budget reported. 
Beijing declared a "war on pollution" and suspended the construction of numerous coal power stations.
Annual levels of tiny PM2.5 pollutants have dropped by around a third across China between 2013 and 2017, from 62 to 42 micrograms per cubic metre, Beijing's Tsinghua University reported.
Picture credit: Flickr 
Related