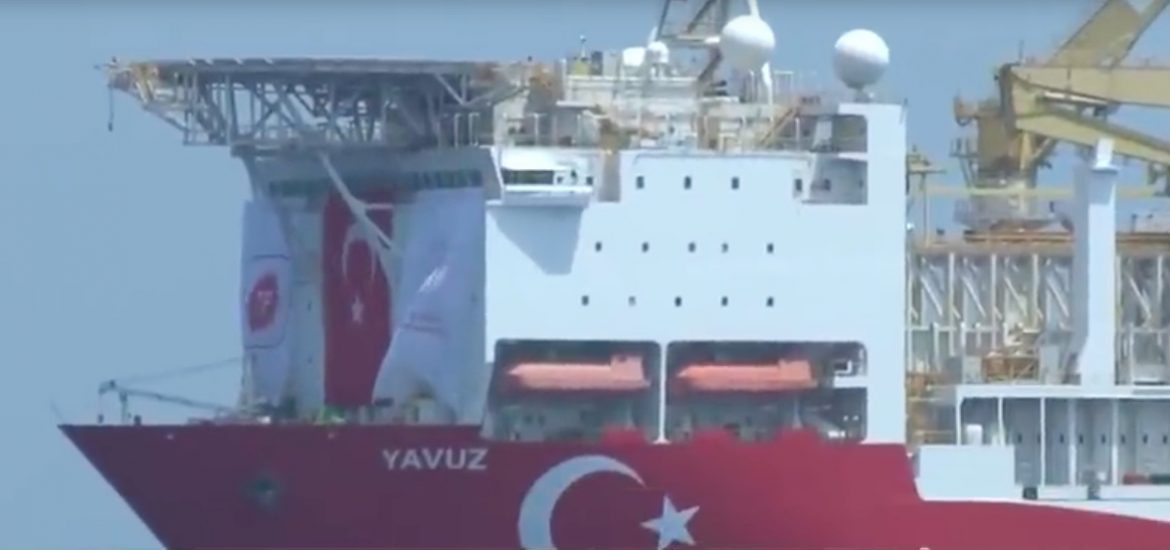 Cyprus is planning to use four Israeli drones to monitor Turkey drilling operations in Cypriot waters, according to the defence ministry.
The drones, which reportedly cost US$13 million, are due to be used to monitor the republic's exclusive economic zone (EEZ).
Israel's Aeronautics makes the Aerostar Tactical unmanned aerial vehicles (TUAS) with a wingspan of 8.7 metres. The firm refused to comment on the deal.
Cyprus said Turkey had sparked a "severe escalation" of violations of its sovereign rights.
The republic has accused Turkey of defying the European Union by sending another drilling ship to probe for oil and gas inside Cypriot waters.
Turkey has already drilled to the east and west of Cyprus.
Nicosia said Turkey's drillship Yavuz was inside block 7 of its maritime territory, which is licensed to the Italian oil and gas major Eni and France's Total under a deal signed in September.
Turkey says a western area of the EEZ is part of its continental shelf and that hydrocarbon exploitation by Cyprus should not take place until the island has been reunited and resources can be shared amicably.
The Yavuz would begin drilling today (Tuesday), Turkey's energy minister, Fatih Donmez, said.
"All preparations have been completed and [the Yavuz] will start its first drilling in the area," he told an energy conference.
The latest drilling marks the first time the two sides have operated in the same area. Washington has told Turkey not to engage in "illegal" drilling in Cypriot territory.
"We've made clear that operations in international waters are governed by a set of rules. We've told the Turks that illegal drilling is unacceptable and we'll continue to take diplomatic actions to … ensure that lawful activity takes place," US Secretary of State Mike Pompeo said while visiting Greece at the weekend.
Yesterday (Monday), the Yavuz was 90km southwest of Cyprus, according to Refinitiv Eikon.
Nicosia accuses the Turkish vessel of operating in an area which is clearly defined under international law as Cypriot territory.
The EU imposed sanctions on Turkey earlier this year.
Turkey has now deployed three drill ships off the coast of Cyprus. The republic joined the EU in 2004.
It is demanding that Turkish Cypriots, who make up around a fifth of the island's population, are given their share of any gas profits.
Turkey's Yavuz is due to start drilling off the Cypriot coast. Picture credit: YouTube
Related