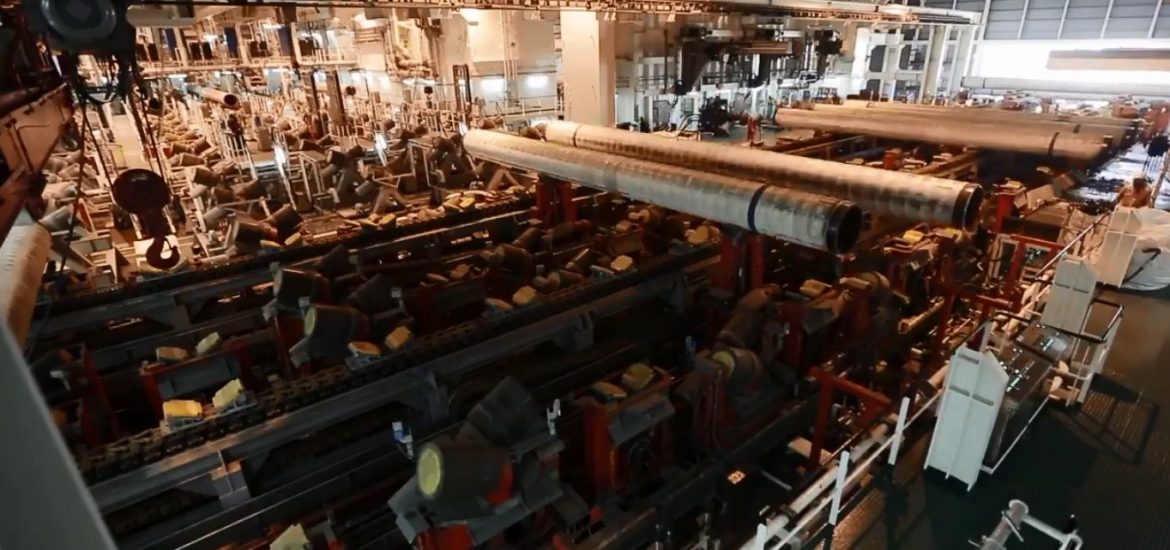 The US is reported to be preparing to boost sanctions on any firm involved with the Nord Stream 2 gas pipeline from Russia to Germany, with Moscow sources saying any measures would fail to derail the project.
Washington is reported to be preparing to enact sanctions against the Vyborg to Lubmin pipeline, which Donald Trump sees as incompatible with the Nato defences the US maintains across Europe.
Nicole Gibson, deputy director of the US State Department's Europe office, last week warned that if European companies resumed laying pipes later this year they "risk significant sanctions".
"Some people say it is a fait accompli that Nord Stream 2 will be done. We don't see it that way… We call on European leaders to make sure Nord Stream 2 is not implemented," Gibson told a conference in Brussels.
A Trump aide told the Wall Street Journal: "If you want us to protect you from the beast, why are you feeding it?"
Germany said it would perceive sanctions as aggression towards a Nato ally and would further damage relations, already strained by Trump's trade war, his abandonment of the 2015 Iran nuclear agreement and demands Berlin boost its military spending.
"Sanctions against the pipeline would mean a confrontation not just with Germany, but with Europe," a German government source was quoted saying. "We will do anything it takes to complete this pipeline."
Nord Stream 2 sanctions are expected by Washington sources to follow an amendment to existing measures against Moscow under the Countering America's Adversaries Through Sanctions Act. Measures were expected to target investors and companies contracted to lay the pipes, Washington sources said.
Russia's response is anticipated to involve state-run gas exporter Gazprom buying out the EU-based companies involved in the project and completing the pipeline on its own.
Gazprom sources purportedly said the project's most complex stretch had been completed and if the specialised pipe-laying firms were forced out, the project would be delayed and costs would increase but the gas export giant would be able to complete the pipeline. Russian state-controlled banks and possibly funding from China would fill the gaps left by European firms, Gazprom said. The Russian gas-export monopoly covers around 50 per cent of the €9.5 billion costs, and the rest is coming from European companies Engie, OMV, Royal Dutch Shell, Uniper and Wintershall.
"Allowing Nord Stream 2 to be built now will simply increase European dependency on Russia," said Richard Grenell, the hawkish US ambassador to Germany and a Trump ally.
Gazprom is key to the German economy. Picture credit: YouTube
Related