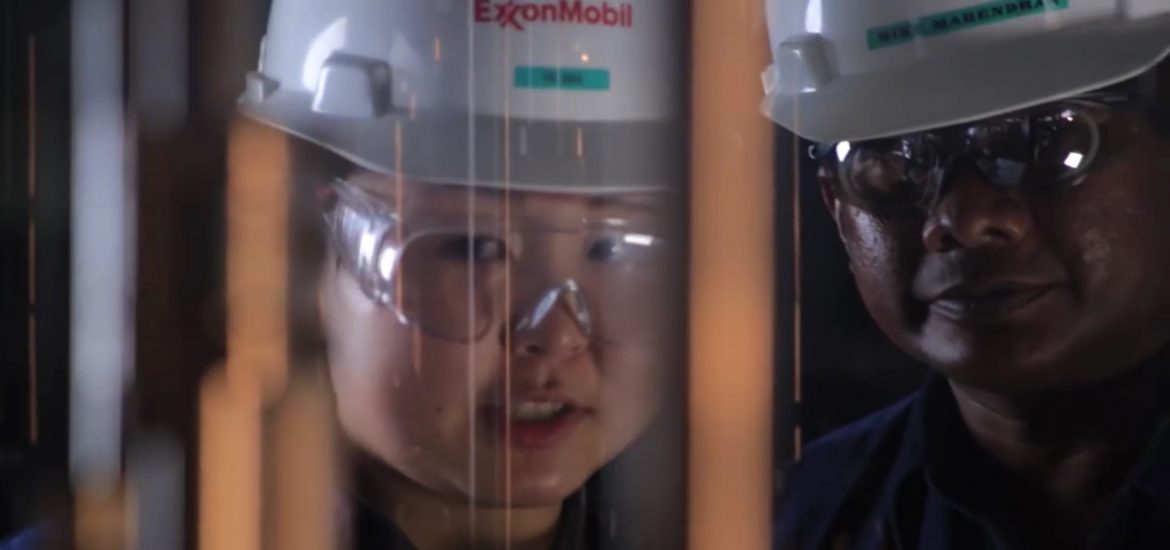 Norwegian state-run oil and gas giant Equinor has launched a US$5-billion share buyback while promising to bring a major new oilfield into production earlier than expected.
The fossil-fuels giant said it would start repurchasing US$1.5 billion in shares and complete that first batch before the end of February 2020. 
"We have over the last years built a strong financial position with solid credit ratings and a net debt ratio around 20 per cent," said Equinor's CEO Eldar Saetre.
The firm said it would start extracting oil from the Johan Sverdrup in the North Sea next month, ahead of the planned date in November. 
Johan Sverdrup is the biggest field discovery in the North Sea in 30 years. 
Exxon exit
Meanwhile, US majors are pulling out of the North Sea. 
ExxonMobil has reportedly agreed to sell its Norwegian oil and gas assets for up to US$4 billion after more than a century working in the region. 
The US-based giant said it was looking to sell its Norwegian upstream assets, which comprises minority stakes in more than 20 fields, operated by Norway's Equinor and Royal Dutch Shell.
ExxonMobil declined to comment. 
Oslo-based consultancy Rystad Energy said Exxon held 530 million barrels of oil equivalent at the beginning of 2019 on the Norwegian Continental Shelf.
"The profile is mature and declining, but nevertheless sizeable in terms of current production. A portfolio generating high cash flow and with limited tax balances, given the Norwegian fiscal regime with 90-per-cent nominal tax relief on investment, will be highly attractive for any E&P company without sufficient revenue," Rystad analyst Simon Sjothun said.
Shares in Texas-based ExxonMobil, the world's biggest publicly traded oil firm, rose 1.7 per cent after the deal was reported. 
Talks have been reported with Norway's Equinor, Aker and DNO, Sweden-listed Lundin Petroleum, Var Energi and private equity company HitecVision. 
Equinor changed its name from Statoil in May last year to demonstrate its move away from fossil fuels and into renewable sources. 
ExxonMobil has purportedly hired the investment bank Jefferies to oversee the sale. 
In 2017, ExxonMobil said its net production from Norway was around 170,000 barrels of oil equivalent per day. 
ExxonMobil has focused in recent years on its onshore US shale production, particularly the Permian Basin in the southwestern US and large-scale oil discoveries in Guyana.
ExxonMobil is also alleged to be considering selling its assets in the UK's North Sea after more than half a century. 
Picture credit: YouTube 
Related