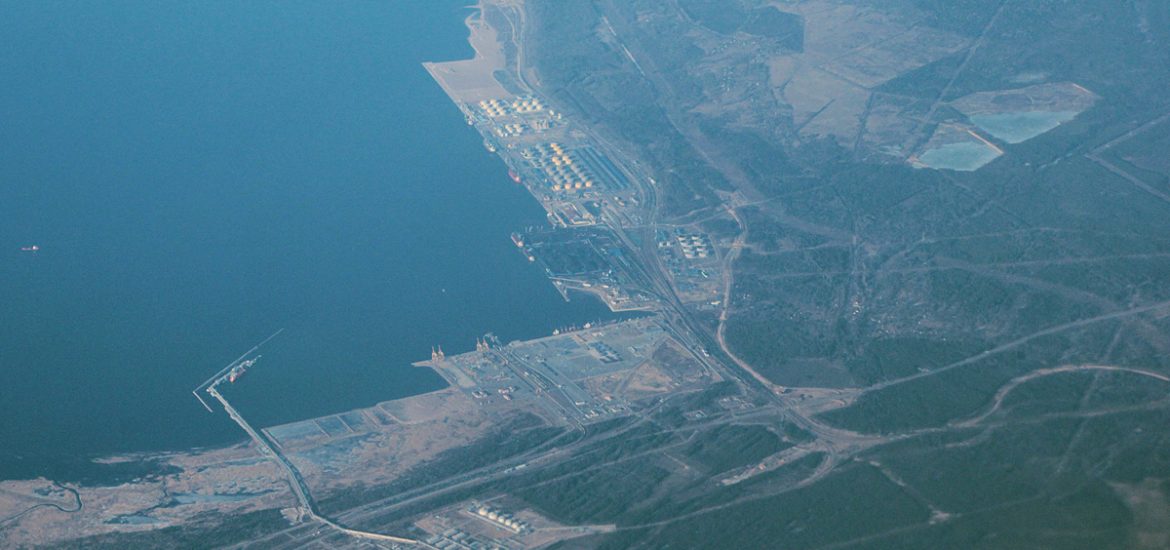 Russia says it is nearly ready to restore supplies of uncontaminated oil to Europe through both north and south branches of the Druzhba pipeline and the Baltic port of Ust-Luga (pictured).
"On May 6, shipments of compliant crude started in the direction of Brody point [in Ukraine]," Russian Energy Minister Alexander Novak said. "In the near future, we expect an agreement to start shipments in the direction of Poland." 
Ust-Luga would receive the first batches of clean oil tomorrow [Wednesday], he said.
Novak said an investigation had revealed a group of companies that delivered the contaminated oil and four people had been detained, reported the Kremlin's mouthpiece, Tass. 
The firms "transferred standard oil using organochlorine compounds in volumes exceeding the norm. The inspection documents have now been handed over to the prosecutor's office," Novak reportedly said. 
The minister said an interdepartmental commission was established to investigate the incident.
"As a result of the inspection, a source of oil contamination has been identified: this is the Lopatino metering unit in the Samara region," Novak said.
The Belarusian refineries in Mozyr refinery in Gomel region and Naftan in Vitebsk reported the risk of equipment facing damage and almost halved the refining volumes, Tass reported.
On April 23, Belarus said it was forced to halt exports of light oil products to Ukraine, Poland and Baltic countries due to deliveries of poor quality oil.
Russian crude oil output and exports had not been affected by the Druzhba contamination, Novak told the media. 
Russia produced 11.2 million barrels a day of crude in April, according to the Energy Ministry. 
Normal supplies were due to be fully restored through the pipeline network in the second half of May, Novak said. 
Ukraine said services had been restored. 
The pumping of high-quality oil from Mozyr into the Druzhba pipeline had started in the direction of Ukraine, Ukrtransnafta in Kiev reported today [Tuesday].
Russia said it had yet to offer a comprehensive solution to remove all contaminated oil from the system.
Ust-Luga is the key port for Russia oil supplies to the European Union and contamination fears blocked exports.
Some refineries in Europe refused to accept oil from the pipeline after Belarus reported an extremely high level of organic chlorides in Druzhba late last month. Russia then confirmed contamination with organic compounds that can corrode refinery equipment.
Ust-Luga. Picture credit: Wikimedia 
Related