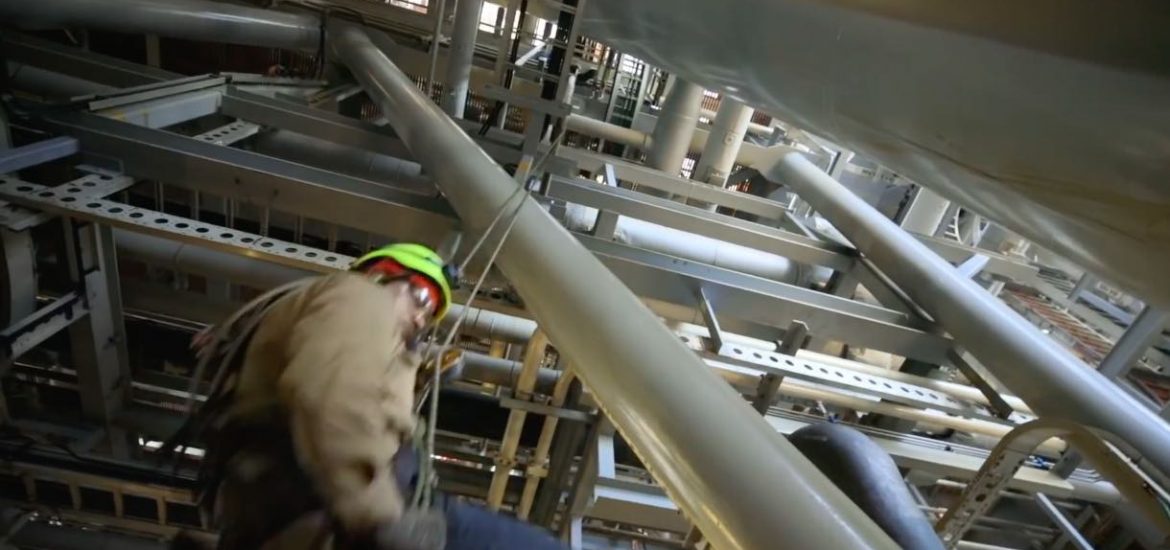 An oil tanker captain has been imprisoned in Singapore for 5½ years for stealing around US$150 million of oil from Pulau Bukom, Royal Dutch Shell's largest refinery.
Vietnamese Doan Xuan Than is the second person jailed in the case that is also targeting former Shell staff who allegedly siphoned oil from the Singapore terminal, which is on a small island to the south of the city-state. 
The captain worked with three other men, who are still at large, to steal and sell crude oil over almost two years, according to the court.
The Lion City is the world's largest ship refuelling site and Asean's refining centre. 
Huge quantities of crude oil from West Asia pass through Singapore on its way east and several oil giants have refineries around the city-state. 
Shell, Europe's largest oil and gas company, reported profits of US$24 billion in 2018, largely based on its oil and gas production. It has invested about US$1.6 billion in renewables since 2016, out of annual capital expenditure in excess of US$20 billion.
In early 2018 Singapore's police raids led to numerous arrests which exposed thefts dating back to 2014 in which approximately 340,000 metric tonnes of oil were stolen from the huge refinery.
Eleven people were charged in 2018 over alleged involvement in the oil theft.
The court ruled that the 47-year-old Than was involved in the theft of gas-oil using the MT Gaea and Prime Sun tankers 10 times during 2016 and 2017. 
The captain earned between US$70,000 and US$90,000 from the fossil-fuel theft, the court was told. 
Another Vietnamese national was earlier jailed for 2½ years in July for similar offences. 
A tanker chief officer Dang Van Hanh, 38, was involved in receiving US$2.6 million worth of gas-oil taken from Shell's refinery.
Dang worked on Prime South, a Vietnamese vessel owned by the Prime Shipping Corporation, which was pumped considerable amounts of stolen gas-oil.
Shell has about 80,000 staff, primarily in producing and selling oil and gas.
It is the most valuable company listed in Britain. Despite its ambition to halve its carbon footprint by 2050, Shell is one of the world's largest polluters, emitting 73 million tonnes of carbon dioxide in 2017.
The firm Shell produces the equivalent of 4 million barrels of oil per day.
Prime South and Prime Sun entered Pulau Bukom to receive purchased gas-oil alongside stolen oil.
Other prosecutions involve employees at one of Singapore's largest marine fuel suppliers, Sentek Marine and Trading; a Singaporean working for Intertek, a British-listed firm specialising in assurance, including for fuel; and other Vietnamese citizens who allegedly helped receive stolen property aboard ships.
Shell said it was working with the Singaporean authorities to prevent similar incidents in the future. 
Shell is still primarily engaged in fossil fuels. Picture credit: YouTube 
Related