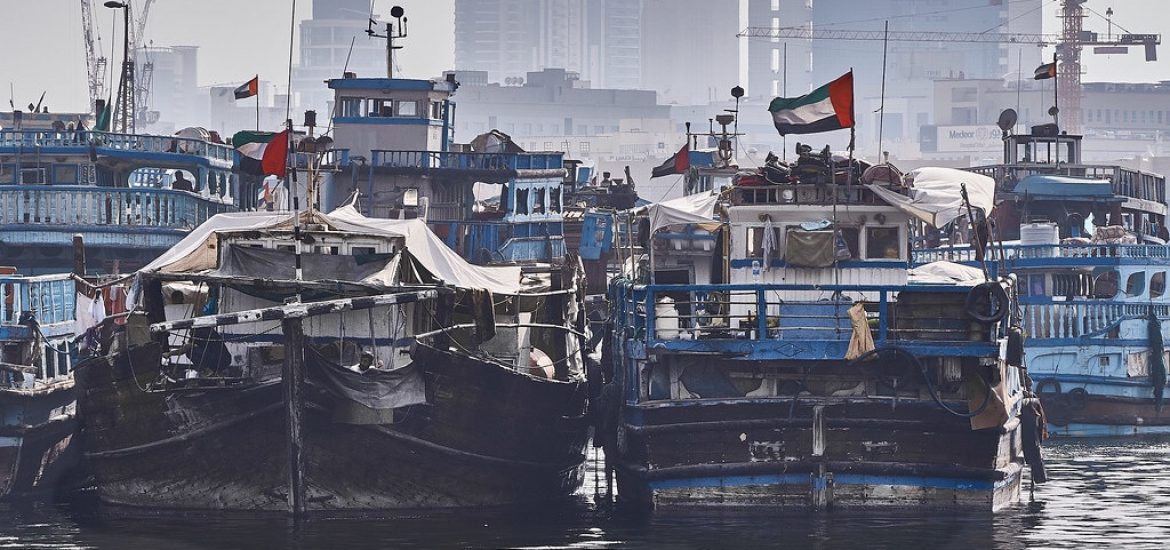 The United Arab Emirates estimates that its trade with Iran will fall by half this year, amid US sanctions, according to a UAE source.
Dubai is a centre for Iranian businesses operating offshore and the UAE's trade with the republic was worth US$19 billion in 2018, the Financial Times quoted an emirates official saying.
But security tensions, the collapsing rial and fears of contravening US sanctions have caused a sharp drop in trade with the seven-member UAE.
Abu Dhabi, the UAE's capital and wealthiest emirate, has been one of Donald Trump's strongest supporters as he has stepped up sanctions since May last year.
Abu Dhabi's crown prince, Mohammed bin Zayed, the UAE's key figure, has long been hostile to Iran. The UAE was one of the few nations to welcome Trump's breaching of the 2015 nuclear accord with Iran.
The UAE has claimed the multilateral deal emboldened the Islamic republic.
But there appears to have been a shift in tone as fears of conflict hit home.
The Iranian supreme leader's defence adviser, Hossein Dehghan, yesterday (Thursday) said the UAE had sent a number of delegates to Tehran for peace talks.
"The UAE has become a US base for striking Iran's national security," Dehghan reportedly said.
Abu Dhabi has not blamed Tehran for sabotage attacks on six tankers off the UAE's coast in May and June. In contrast with the bellicose condemnations coming out of Washington, Abu Dhabi has called for a de-escalation.
Abu Dhabi also said at the weekend it would withdraw its troops from Yemen after years fighting alongside the Saudi-led coalition against Iran-backed Houthi rebels.
"Trade is down in part because of the extremely risk adverse compliance attitude of mainstream financial institutions who do not want to bank UAE customers who have business in Iran," said Patrick Murphy of the Clyde and Co legal firm.
"They are driven to do that in large part by their US respondent clearing banks who have forbidden them from banking such customers on pain of withdrawal of US dollar clearing services."
The UAE is already suffering from falling oil prices and any conflict would be devastating for the West Asian trading hub.
In Dubai, where most Iranian firms in the UAE are based, property prices have fallen by at least 25 per cent since 2014 and GDP growth fell to 1.9 per cent in 2018.
The UAE is dependent on trade. Picture credit: Flickr
Related