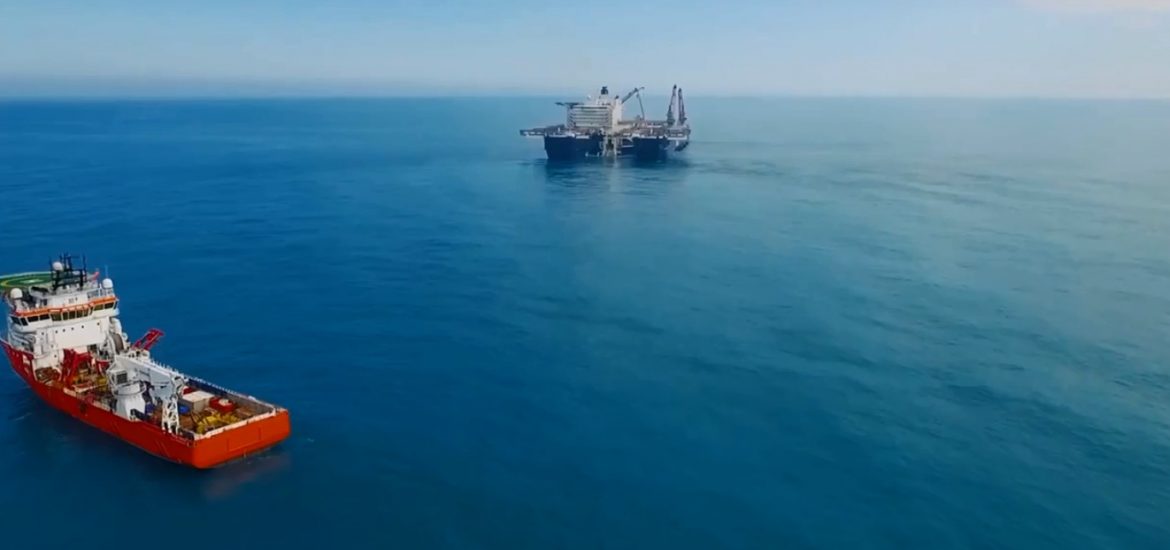 Ukraine President Volodymyr Zelenskiy and his Servant of the People party now hold a grip on the Kiev parliament and have five months to resolve the dispute with Russia over gas transit.
Russia had hoped the construction of the Nord Stream 2 pipeline to Germany would ensure Ukraine could be bypassed after the current deal expires at the end of 2019. However, several delays will mean Russia is forced to hold talks with its adversaries in Ukraine.
Ukraine's role in gas transit raises up to US$3 billion a year of gas transit revenue.
Zelenskiy made an election pledge to attract increased foreign investment, although he probably did not mean from Russia.
With the expiry of Naftogaz and Gazprom's 10-year gas deal due at the end of this year, it is unclear if the Kremlin is willing to commit to any long-term transit arrangement with Ukraine.
The gas supply talks with Russia were possible in the near future, said Andrei Gerus, a Zelenskiy representative, according to Kremlin mouthpiece Tass.
"Some new agreement may be signed. I think, we can expect negotiations on gas transit between Naftogaz and Gazprom, between the Ukrainian and Russian sides," Gerus said, according to the government-controlled source.
Observers are sceptical about whether any deal can be agreed.
"While Zelenskiy will try for a deal, he is very unlikely to get it," said John Roberts of the Methinks consultancy.
In June, Alexei Miller, the chief executive of Russia's gas export monopoly, Gazprom, said Ukraine would not be able to sign a gas transit contract until the end of the year. "The ship has sailed", he said. Gazprom was, however, ready to extend the existing contract if it was "economically viable for the Russian side", Tass reported.
Miller said Ukraine should think first about its own gas supplies not the extension of the Russian transit contract.
Simon Pirani of the Oxford Institute for Energy Studies said some sort form of peace settlement in rebel-held eastern Ukraine could help Zelenskiy reach a gas transit agreement.
"There will be the possibility of a more meaningful negotiation on gas transit at the political level," Pirani said. He added that he was not optimistic that a transit deal would be agreed.
"The gas market is telling us it does not think a settlement is likely," said Pirani.
Around 110 billion cubic metres (bcm) of Russian gas used to transit through Ukraine each year to the European Union. This fell to about 62 bcm in 2014 as exports through the first Nord Stream pipeline rose.
Transit volumes recovered to an estimated 87 bcm last year amid high European gas demand.
Gazprom hopes to bypass Ukraine's Soviet-era pipelines entirely with the construction of the 55 bcm Nord Stream 2 pipeline and the 31.5 bcm TurkStream link. While the Black Sea route to Turkey and the Balkans is almost complete, the far more controversial Nord Stream 2 to Germany is beset by delays.
Kiev and Brussels have proposed a new 10-year transit deal for 60 bcm per year.
Gazprom has invested heavily in subsea pipelines to Europe. Picture credit: YouTube
Related