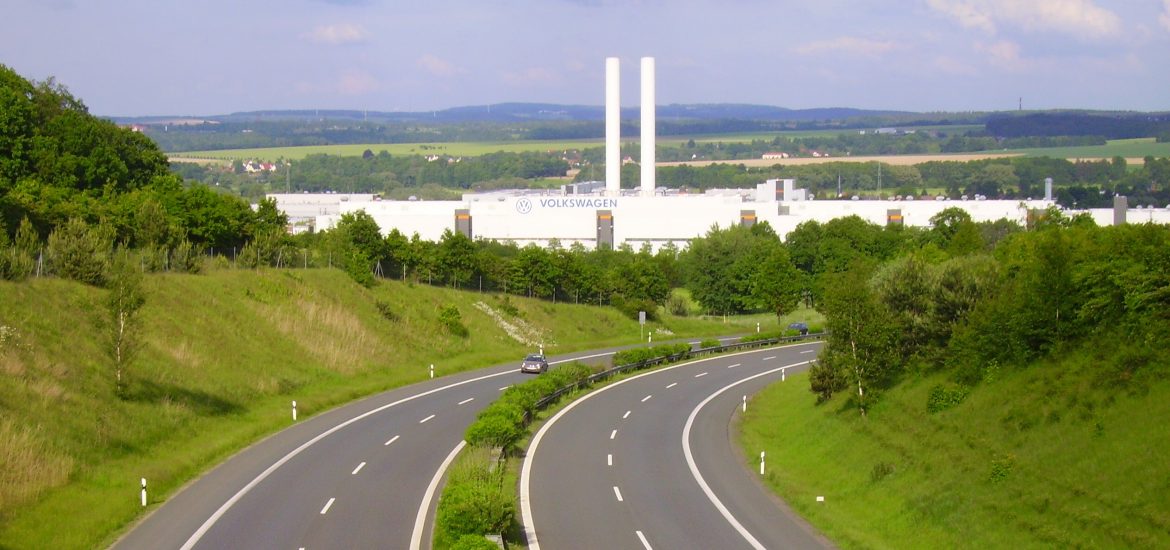 Volkswagen has announced that it is planning to invest US$800 million to build a new electric vehicle at its factory in Tennessee.
The German giant said it would add 1,000 jobs at the site and that production of the electric vehicle would commence in 2022.
Chief executive Herbert Diess said the company was also considering building Audis in the US.
The investment "is a signal to the government that we are really committed to the United States", said Diess, after self-proclaimed nationalist Donald Trump pressured German carmakers to increase US investment.
Volkswagen said it would use a modular electric toolkit chassis (MEB) in Tennessee. The firm reportedly designed the MEB to be the building block for its EVs and it is intended to consolidate all of the vehicle's electronic controls and reduce the amount of microprocessors.
Volkswagen is building the first dedicated EV production factory at Zwickau (pictured) in Germany, which is scheduled to start MEB production by the end of this year.
Volkswagen said it would add EV production in the Chinese cities of Anting and Foshan by 2020 and in Germany's Emden and Hanover factories by 2022.
The EU recently announced a policy to cut emissions from new cars by 37.5 per cent, which is going to force manufacturers to sell more electric vehicles in Europe.
The wider Volkswagen Group wants to commit almost US$50 billion until 2023 towards the development and production of electric vehicles and digital services. The giant manufacturer said it wanted to sell 150,000 EVs by 2020 worldwide and 1 million by 2025.
Ford
Ford has released its new electric strategy in Europe which will involve axing many European jobs and releasing electric versions of all its cars across the continent.
Steven Armstrong, Ford's regional chief, said: "We are taking decisive action to transform the Ford business in Europe. We will invest in the vehicles, services, segments and markets that best support a long-term sustainably profitable business, creating value for all our stakeholders."
He announced plans to stop production of several vehicles in Europe while adding that it would release new all-electric vehicles and electrified options to be offered for all models.
Ford said all new vehicles would have a "hybrid, plug-in hybrid or all-electric option".
"From the Fiesta to Transit, either a mild-hybrid, full-hybrid, plug-in hybrid or full battery electric option will be offered, delivering one of the most encompassing line-ups of electrified options for European customers," the US manufacturer said.
It said it would be importing its "all-new Mustang-inspired full-electric performance" vehicle in 2020.
Germany's Zwickau Volkswagen factory. Picture credit: Wikimedia
Related