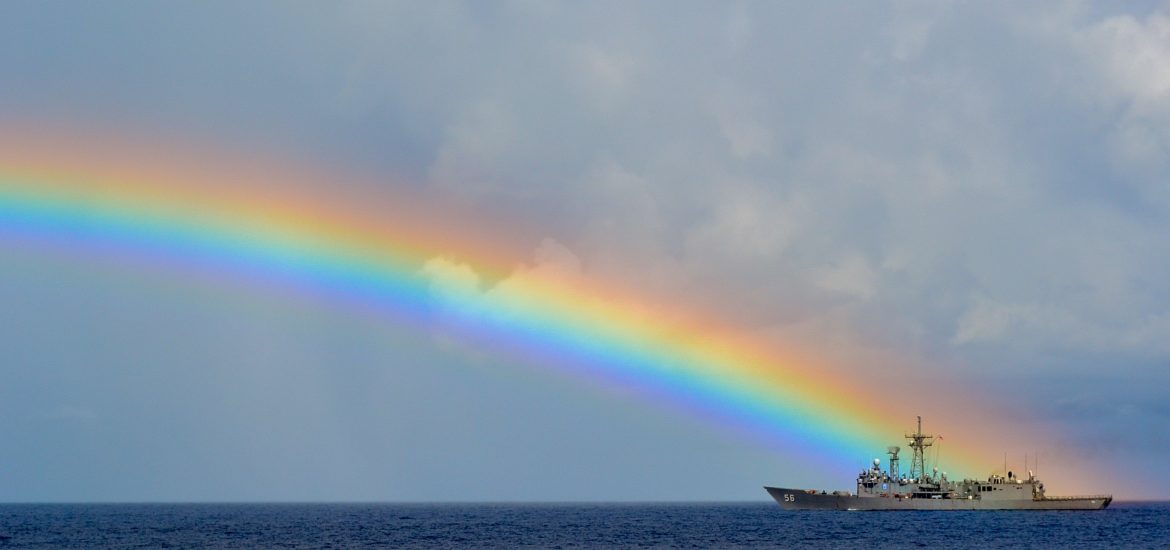 Is Robert Zemeckis a seer? The celebrated American director of the Back to the Future trilogy seems to have uncanny prognostication powers when it comes to oil, the Persian Gulf, and his own Baby Boomer generation.
The attacks on two Arab oil tankers last week in the Gulf of Oman has reminded many of the 1984-88 Tanker War in the Persian Gulf, when Iran and the United States engaged in limited but sustained naval and aerial engagements. The geopolitical and market dynamics today are also quite reminiscent of the 1951-54 period. At the time, Washington (and London) embargoed Iranian oil and pushed for regime change after Tehran nationalized its oil industry.
In the Back to the Future trilogy, Zemeckis sets the story across three years: 1955, 1985, and 2015. The main character, played by Michael J. Fox, time-travels between them—in a flying DeLorean sports car, powered by a fuel concocted by a crazy scientist—to stop the machinations of Biff Tannen, a character based on, believe it or not, Donald Trump. Zemeckis is not, of course, a seer. But he knows his culture, and builds meaningful and eerily realistic narratives out of its historical imaginings. Forrest Gump was another such masterpiece.
We are certainly going back to the future now with tankers attacked in the Gulf. Fortunately, market dynamic, geopolitics, Iranian strategy, American public opinion, and Trump's character will hopefully contain the second Tanker War to naval and aerial engagements.
Non-OPEC spare capacity
The key to understanding oil prices is global spare capacity. When there is plenty of it, markets will ignore even the most patent threat to oil-supply security.
OPEC first gained market power in the early 1970s as the repository of global spare capacity. When the Arab members of OPEC embargoed supplies in 1973-4, they unleashed the first oil-price shock and redefined the geopolitics of oil. The Iranian Revolution brought the second price shock. Even with Iran fighting Iraq, OPEC managed to collaborate somewhat and keep upward pressure on price until 1982.
Thereafter, prices fell, bottoming out in 1986, all despite the ongoing Tanker War, which featured an Iranian blockade of Iraq's tankers and an American blockade of Iran's, with a secondary goal of safeguarding of Arab tankers. The reason was that high prices from 1973-82 ushered in massive supplies of non-OPEC production from the North Sea, Mexico, and the U.S. state of Alaska .
The 1950s also had plentiful supplies of non-OPEC oil, since the organization was still unborn. Arab oilfields were just coming online, and the United States was still the world's largest producer. It is little wonder, then, that shutting in Iran's oil from 1951-54 had little effect on the market. There was plenty of Arab and American oil to replace it.
The same is true today, with surging U.S. supplies bringing global spare capacity. OPEC's production cuts since 2016, aided by its historic alliance with Russia, have failed to rebalance the market and arrest the softening of oil prices since 2014. The U.S.-Chinese trade war is also denting global demand, creating more spare capacity.
Lest I sound too flippant, an actual outage in Hormuz would obliterate the above assumptions, to be sure. Yet non-OPEC spare capacity will make this Tanker War much like the 1950s and 1980s.
Hormuz haze
It remains unclear whether Iran was responsible for last week's attacks, as the United States and Saudi Arabia claim. Others raise the specter that this was a false flag operation. A crew member of one tanker said "the ship was attacked by a flying object," a story backed the tanker's owner. Japan is demanding clearer evidence of Iran's culpability; the Europeans are urging restraint.
My guess is that this could have been indeed a false flag attempt to provoke the Second Tanker War. Recent events are simply too hazy and inconclusive to declare Iran culpable. On May 5, the United States deployed additional forces to the Gulf. Then, on May 12, two Saudi oil tankers were targeted. Then, on May 14, a drone purportedly from the Iranian-backed Houthis in Yemen attacked a Saudi oil pipeline.
Last August, I argued that Washington might be baiting Iran to close Hormuz. It had scrapped the Iranian nuclear deal and begun to sanction Iranian oil once again. The best way to eliminate Iranian oil exports altogether would be to seal off Hormuz, making a tanker war a better solution. Why? Because it allows Arab oil to continue to flow, while applying U.S. force to keep Iranian exports off the market. Last month, I outlined the potential for a false flag closure.
It is clear why the United States and its Arab allies would benefit from a second Tanker War in the Persian Gulf. As such, it is getting to the point where Iran's culpability no longer matters.
Life imitates art
At the same time, it would also be possible for Iran to initiate these actions as a way to push and test the United States. It knows from decades of experience that America is unwilling to tolerate human casualties. Past Republican presidents who have military service have mostly favored offshore strategies to avoid land wars in the Persian Gulf. (The Bush presidencies being the exceptions.)
Ronald Reagan entered office full of bravado, but quickly retreated after U.S. forces suffered massive casualties at the hands of Iranian-backed Hezbollah in Lebanon. He thereafter relied on offshore strategies such as the Tanker War. Dwight Eisenhower was similarly reluctant to commit American troops abroad during the 1950s, instead preferring brinkmanship, covert operations, and economic pressure to enact foreign policy goals. Enter the Vietnam draft-dodging Trump, who has even less stomach for foreign adventures and adores coercive economic and oil policies. Much like the bluffing bully Biff Tannen, Trump retreats when faced with real opposition.
But an all-out war is unlikely. The second Tanker War is likely to bear deep, albeit imperfect, similarities to America's offshore approaches to Iran in the 1950s and 1980s. It will be restricted to aerial and naval engagements – à la the climactic dogfighting scene of the 1986 blockbuster Top Gun – in an attempt to limit Iranian oil exports and destroy its nuclear facilities. Still, incidental calamities are not to be ruled out. During the first Tanker War, a U.S. missile killed nearly 300 innocent people aboard Iran Air Flight 655, and Iraqi missiles killed 37 sailors aboard the USS Stark. Both were purported accidents.
If only it were all a movie.
Related