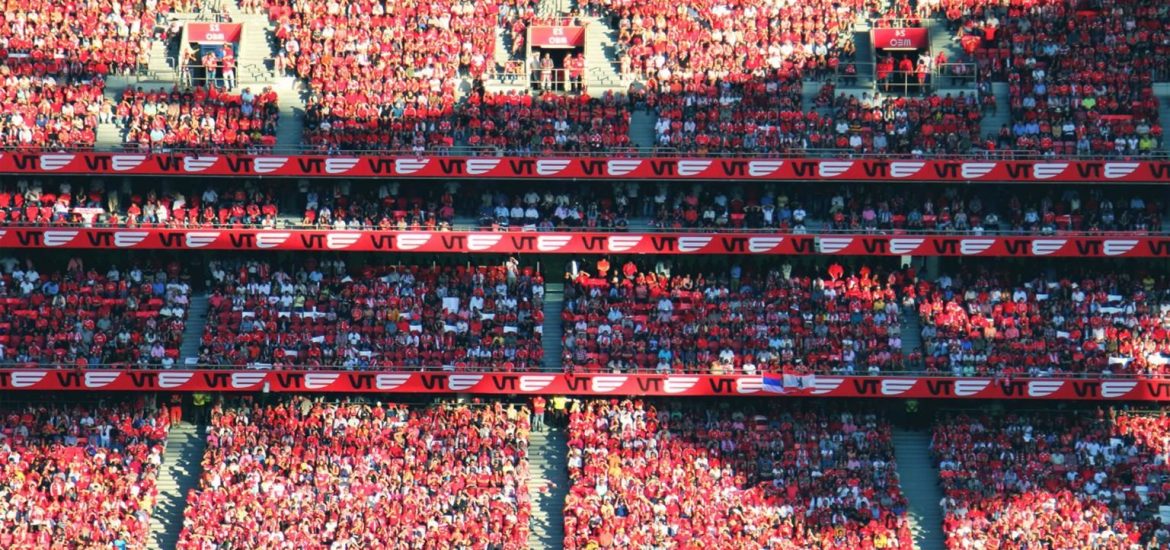 Football fandom follows few hard rules – and little rationality. As a sportscaster friend of mine likes to remind: "fan is short for fanatic." The World Cup may be the pinnacle of fandom because it marries football with nationalism. See this Croatian fan, who threw his couch out of his window after his team beat Russia last week.
Yet the World Cup is also an exception. Those who are not citizens of Croatia and France or do not have tangible – or sentimental – connections to either country need to choose which team to cheer for. Those who have an interest in world politics will force themselves into an interest. The most fun part of the World Cup for me is figuring out who to root for, when my own country isn't playing.
The good news for energy watchers is that this is a dream matchup. Both Croatia and France are unique in their ability to generate a majority of their base load power through non-fossil fuel sources, Croatia with hydropower and France with nuclear. Political leaders in both countries are embracing the energy transition with renewed intensity and sincerity. Croatia and France may be football rivals on Sunday, but they will be energy allies going forward.
Croatia joining the Energy Union
Already a member of the EU, Croatia wants to deepen this attachment. If it wins on Sunday, it would become the first country that is neither Western European nor colonized by Western Europe to do so. On a football level, we can say that a Croatia victory would make it very much a part of Europe.
Croatia wants a similar European alignment in energy. The country is in the midst of promulgating its National Energy and Climate Plan for 2021-30, which made it part of the European Commission's 2017-18 Energy Union Tour to concretize the Energy Union by 2019. The Commission visited Croatia in January 2018 and outlined plans for the country to have new trans-European power networks, high-voltage transmission lines, and a floating liquefied natural gas-import terminal in the Adriatic Sea at Krk. The LNG terminal has faced opposition from environmental groups and competition from a potential gas pipeline between Italy and Croatia, so its future is unknown.
Inline with the EU's energy vision, Croatia is also seeking to increase its use of renewable energies. Croatia has an excellent start here thanks to its massive hydropower sector. In 2015, the country used hydro for 57% of its electricity. But it can do better. Coal accounted for 20%, oil and gas for 12.4%, and wind for 7%. Energy efficiency is another area that needs improvement: Croatia's energy intensity was 21.9% above the EU average. Part of the problem is that the country penned its last energy strategy in 2009. The new 2021-2030 plan will seek to increase renewables to 10% of the transportation sector.
With its new plan, Croatia is on the verge of transforming its energy sector. This deserves commendation, but will not succeed without collaboration with EU leaders.
France foregoing fossil fuels
Despite its colonial past, France certainly lost the game to Britain and the United States in acquiring oil concessions in the twentieth century. This made it vulnerable to oil-supply shocks, which it experienced on several occasions due to instability in the Middle East. It also prompted a two-pronged policy: attempt to gain oil and gas assets in places where the British or Americans were not present and dramatically reduce the country's use of fossil fuels. Beyond geopolitics, the French also have a spiritual attachment to their land, or terroir, further prompting them to abhor fossil fuels.
These factors propelled France – and its only peer in this regard is Japan – to embrace nuclear power wholeheartedly. It launched its first civil nuclear research program in the 1950s, which gained momentum after the Suez Crisis in 1956-7. Électricité de France (EDF) opened its first plant in 1962. The 1970s oil crises then prompted the Messmer Plan, a wholesale commitment to shift from oil and coal to nuclear. France now derives 75% of its electricity from nuclear and remains a leader in nuclear technology.
Emmanuel Macron, of course, has elevated France's commitments to the energy transition. He is seeking to reduce France's use of nuclear by phasing out old plants in favor of renewables, warning against coal as an interim solution and prioritizing emission reductions. Last week, he helped enlist six sovereign wealth funds from Norway and the Gulf to invest in companies that take climate into their decision-making process. Alongside Germany's Merkel, Macron and France are leading the EU's energy transition.
Old is the new young in the World Cup
France is obviously a larger geopolitical and economic power than Croatia and, through its leadership in the EU, France is a mentor of sorts in all economic fields, including energy. But on the pitch, France is far less experienced. The average age of French players is 26.1, while Croatia's are 29.1 – a significant gap. Will the greater international experience of the Croats carry the day when the stakes are highest and the nerves the most fragile on Sunday?
The U.S. forecasting website FiveThirtyEight put odds of a French victory at 59 percent. Some may root for Croatia because they tend to support an underdog. Others will support France because of its beautiful style of play and the global background of its players. From an energy perspective, though, you can't go wrong rooting for either.
Related