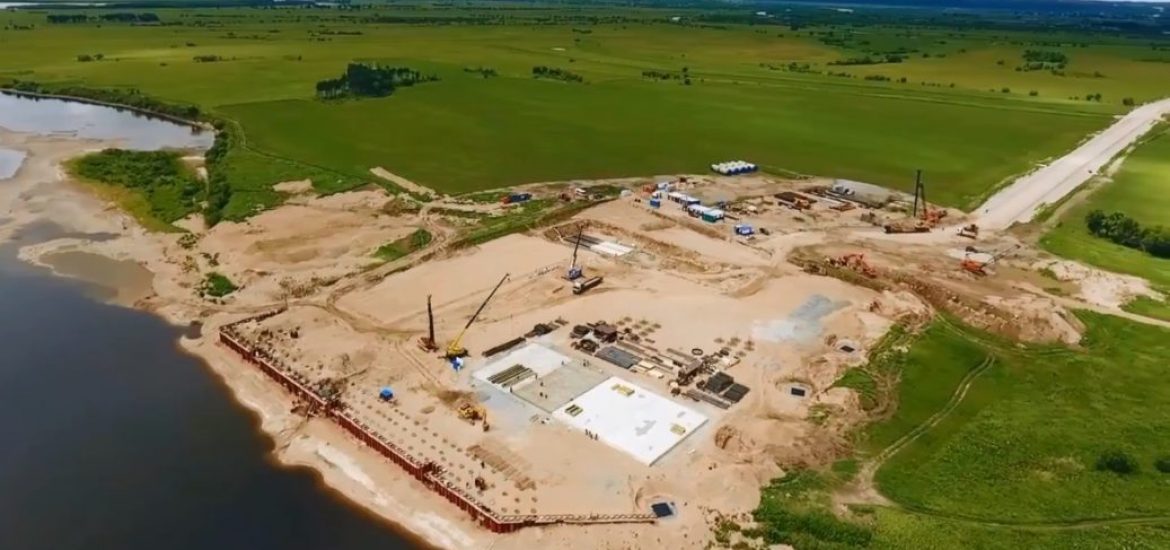 Finland has approved the construction of the controversial Nord Stream 2 gas pipeline through its exclusive economic zone, Helsinki said.
The pipeline from Russia to Germany is due to pass through Finnish territory for about 375km under the Baltic Sea. It still requires a construction permit from the municipal Finnish authorities.
The pipeline's operator Nord Stream 2 said it expected the other permit "within the next weeks".
Nord Stream 2 would double the existing Nord Stream pipeline's current annual capacity of 55 billion cubic metres, Gazprom said.
"The second permit is granted according to the Water Act and a decision is expected to be made within the next weeks," said the pipeline company Nord Stream 2.
Central European and Baltic states fear the pipeline could increase the EU's dependence on Russian gas and undermine Ukraine's role as a gas transit route, but Germany and other northern European countries that are due to receive Gazprom's exports back the project.
The project also needs permits from Russia, Sweden and Denmark.
Those permitting procedures were proceeding as planned, Nord Stream 2 announced.
At the end of 2017, the Copenhagen parliament passed a law that could allow it to ban the pipeline from going through its waters.
Italy
Underlining Gazprom's growing influence over European Union members, the Russian gas giant said it had discussed last week possible cooperation opportunities with Italian gas grid operator Snam, the EU's biggest gas pipeline operator.
The meeting in Moscow noted that Europe needed new and reliable routes for gas imports amid declining indigenous production.
The de-facto Russian gas monopoly said the discussions included cooperation "taking into account Gazprom's implementation of the TurkStream project".
TurkStream pipeline is due to bring gas under the Black Sea to European Turkey to supply the Turkish and Balkan markets.
Snam is the largest European infrastructure company engaged in the construction and integrated management of gas transmission, as well as natural gas transport, storage, re-gasification and marketing.
Snam's CEO Marco Alvera reportedly told Gazprom chief executive Alexei Miller about Snam's plans to "facilitate" the creation of new gas transport routes around the Mediterranean.
Last year Gazprom delivered 23.8 billion cubic metres of gas to Italy.
Russian gas exports to Italy last month totalled 2.12 billion cubic metres: an increase of 99 per cent, or 1.06 billion cubic metres, from March 2017 which saw 1.07 billion cubic metres exported.
Nord Stream 2 is one of three major Gazprom pipeline projects. Picture credit: YouTube
Related