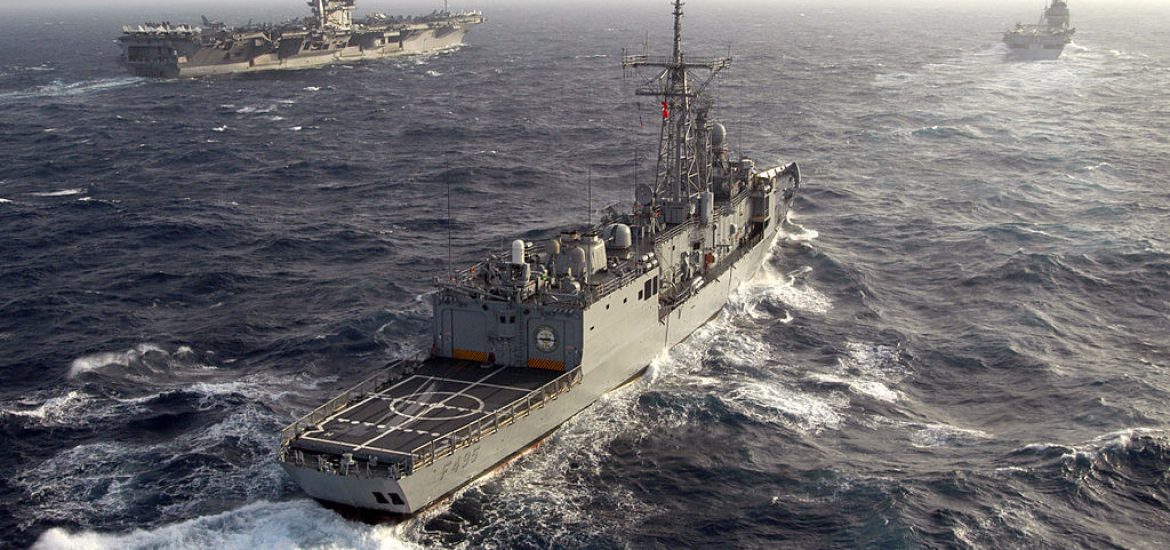 Tensions continue to increase over the Cypriot gas assets as Turkey increases military and drilling activity around the divided island.
US oil and gas giant ExxonMobil is expected to announce the discovery of a large gas reserve in plot 10 of the controversial Cypriot exclusive economic zone (EEZ) this week, according to Sigma Live news.
The Cypriot broadcaster quoted an unnamed Cypriot source claiming the reserve was not as large as Egypt's extensive Zohr gas field but "has a similar reserve".
The internationally recognised Greek-Cypriot government of the Republic of Cyprus has licensed several offshore maritime blocks, some of which are in disputed areas that have drawn threats from Ankara.
Meanwhile, the Turkish navy will hold its biggest ever war games as it demonstrates its military muscle amid territorial tensions with Greece and Cyprus.
Warships are due to be deployed in the Black, Aegean and Mediterranean seas for the "Blue Homeland" exercises from February 27 to March 8, alongside fighter jets and ground forces, according to Turkey's Anadolu News Agency.
Turkish drillships would also begin probing the seabed near the northern Cypriot coast, said Ozdil Nami, the energy minister in the Turkish Republic of Northern Cyprus (TRNC), which is only recognised by Ankara. He said: "We will protect the rights and interests of the Turkish Cypriots [and] take the necessary steps on the issue of natural gas, just as we do on other issues."
According to Turkey's state-run Anadolu, Nami said the Turkish actions would remain within the frame of international agreements and his pariah administration was prepared for energy cooperation with the Republic of Cyprus, which Turkey does not recognise.
But he dismissed Cypriot President Nicos Anastasiadis' proposal to reserve the Turkish-Cypriot share of hydrocarbon income in a fund until a solution was found to the island's division. The notion was "irrational and illogical", Nami said.
Turkey's armed forces, the second largest in Nato in terms of numbers, are now under President Recep Tayyip Erdogan's control following the botched coup in July 2016.
Turkey is disputing sovereignty over rocky outcrops in the Aegean with Greece and has started driling for gas around Cyprus. Its territorial claims around Cyprus overlap with the maritime territory internationally regarded as part of Cyprus' EEZ.
Turkey vehemently opposes the Cypriot exploration without an agreement on sharing the proceeds of any gas exploitation with the Turkish-Cypriot community.
"We are not going to allow any unilateral hydrocarbon activities in the east Mediterranean," spokesman Major Sebnem Aktop said in Ankara. "No project that is excluding Turkey and the Northern Turkish Cypriot Republic has a chance of surviving."
On the Turkish plans to dispatch a second drilling ship to areas around Cyprus later this month, Ankara remains defiant.
"We will see results of drilling by the first ship at the end of this month or early next month," Energy Minister Fatih Donmez said. "The second drilling ship will enter Turkish waters around February 20.
The Turkish navy used to exercise regularly with US forces. Picture credit: Wikimedia
Related