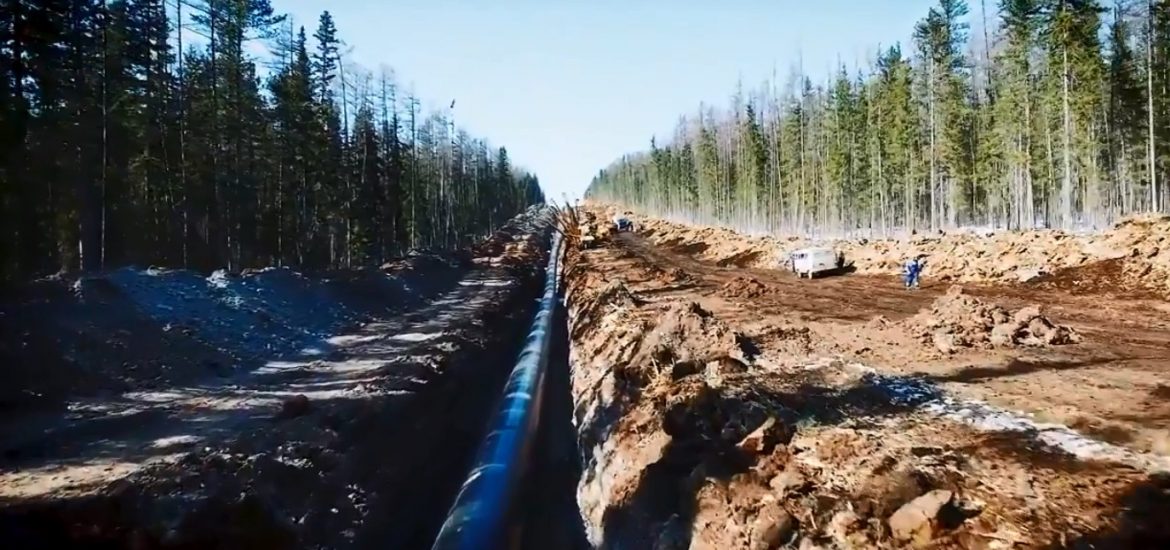 US Vice President Mike Pence says he told German Chancellor Angela Merkel that Europe and Washington needed to stand together against Iran and he reiterated his opposition to the Nord Stream 2 pipeline.
Pence told the media he "talked about all of the issues", including the pipeline under construction between Russia and Germany under the Baltic Sea, which the US wants abandoning, despite the fact it is nearing completion.
The Kremlin relies on oil and gas to fund more than a third of its budget.
"We cannot strengthen the west by becoming dependent on the east," the hawkish Pence said.
Merkel defended the US$11 billion pipeline that is viewed as an economic threat by Poland, the three Baltic states and Ukraine.
In 2006, Poland's then defence minister Radoslaw Sikorski likened the first Nord Stream pipeline to the 1939 Nazi-Soviet Pact.
Poland worries Nord Stream 2 will undermine its plans for an LNG terminal and gas pipeline from Norway.
It is set to double Russian gas supplies to Germany to 110 billion cubic metres annually, bypassing Ukraine's pipelines.
Ukrainian President Petro Poroshenko attended a speech by Merkel at the Munich Security Conference on Saturday.
Ukrainian MP Svitlana Zalishchuk asked Merkel why she did not see the Russian motivations for Nord Stream 2 pipeline as an economic challenge in parallel to the military threat posed by the Kremlin's "little green men", the unidentified troops who seized Ukraine's Crimean peninsula in 2014.
Germany got more than half its gas from Russia, at a cost of more than US$10 billion, in 2017.
It would have paid about US$1 billion more for its gas if its rates had risen at the same pace as those in Italy or France.
"It is right for Europe to have sovereignty over energy supplies," Merkel said, according to the Kyiv Post.
The veteran chancellor also reportedly pledged that she would ensure Russia continued to use Ukraine's pipeline, from which Kiev annually receives US$3 billion, or almost 2 per cent of its GDP. Last year, Ukraine transported 90 billion cubic metres of Russian gas.
Merkel said: "Ukraine needs to remain a transit country." While admitting that Ukraine was "unhappy with me because of Nord Stream, I will see to it that Ukraine gets its gas through the pipeline".
She also reportedly called for strengthening economic sanctions against Russia over its war in eastern Ukraine, the occupation of Crimea and blockade of the Azov Sea through the Kerch Strait.
But talks with the Kremlin must continue.
"I cannot have an interest in cutting off all relations," Merkel said, saying she had been "tough on the one hand" while also trying to build better relations with Russia.
Nord Stream 2 will shift Russian gas away from Ukraine. Picture credit: YouTube
Related