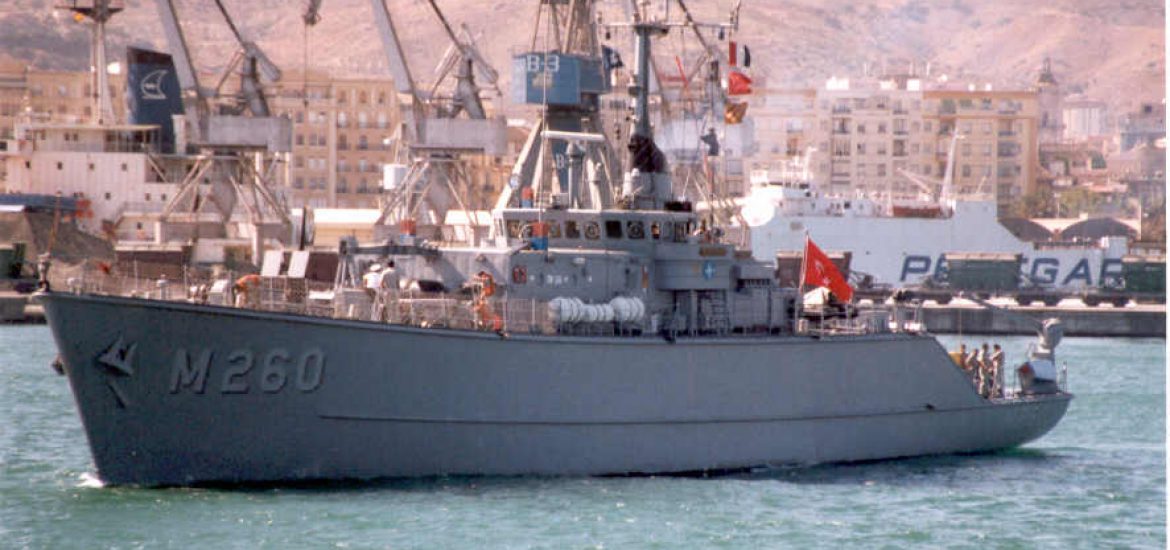 The Turkish navy says it has intercepted a Greek warship as it harassed a Turkish seismic vessel off the coast of Cyprus.
Turkey's state-run Anadolu Agency said the Barbaros Hayreddin Paşa was harassed by a Greek frigate during seismic inspections.
The Barbaros is due to be conducting surveys in a maritime area of approximately 44,000 square kilometres until February.
"We recommend Greece to abstain from acts that would cause an escalation in the Mediterranean region," the Turkish Foreign Ministry announced.
Ankara has reportedly stepped up seismic research and drilling in the Black Sea and the Mediterranean since April last year.
The Barbaros and MTA Oruç Reis have been conducting operations in the Mediterranean for exploration of hydrocarbon reserves.
"We will drill our first well in the Mediterranean this year with the country's first drilling vessel," said Turkey's Energy and Natural Resources Minister Fatih Dönmez in July.
Greece's National Defence General Staff denied the Turkish reports about any incident.
It said no such incident occurred, saying that Ankara was trying to keep tensions high to challenge Greek ownership of the area.
The Athens government said it was monitoring the Barbaros, while Turkey has repeatedly vowed to stop Cyprus from exploiting its offshore gas reserves.
Greece's Foreign Affairs Ministry earlier criticised the Barbaros' supposedly unauthorised seismic research on the Greek continental shelf between Greece and Cyprus.
Egypt and Turkey have had strained ties ever since the Turkish-backed Muslim Brotherhood government of Mohamed Morsi was toppled by the Egyptian military in 2013.
Ankara is also at odds with Cairo over maritime boundaries in the eastern Mediterranean, adding to Turkish diplomatic isolation.
The Turkish Navtex marine advisory claimed the Barbaros would remain at work in the area until February 1 "in accordance with international law" in areas that border the Cypriot offshore blocks 4 and 5, parts of which Turkey claims fall within its "continental shelf".
Turkey does not recognise the Republic of Cyprus, and therefore its exclusive economic zone (EEZ), around the island.
The republic says any economic activity within its maritime zone requires its permission and as no request was made by Ankara, the activities of the Barbaros are seen as illegal.
Meanwhile, ExxonMobil is drilling exploratory wells in co-operation with the Cypriot republic for gas in block 10.
In February, Turkish warships prevented a drilling rig from approaching an exploratory well in block 3 of Cyprus' EEZ.
UN Secretary General Antonio Guterres this week urged the three sides to avoid escalating tensions over drilling operations.
Turkey is looking increasingly isolated in the Mediterranean. Picture credit: Wikimedia 
Related