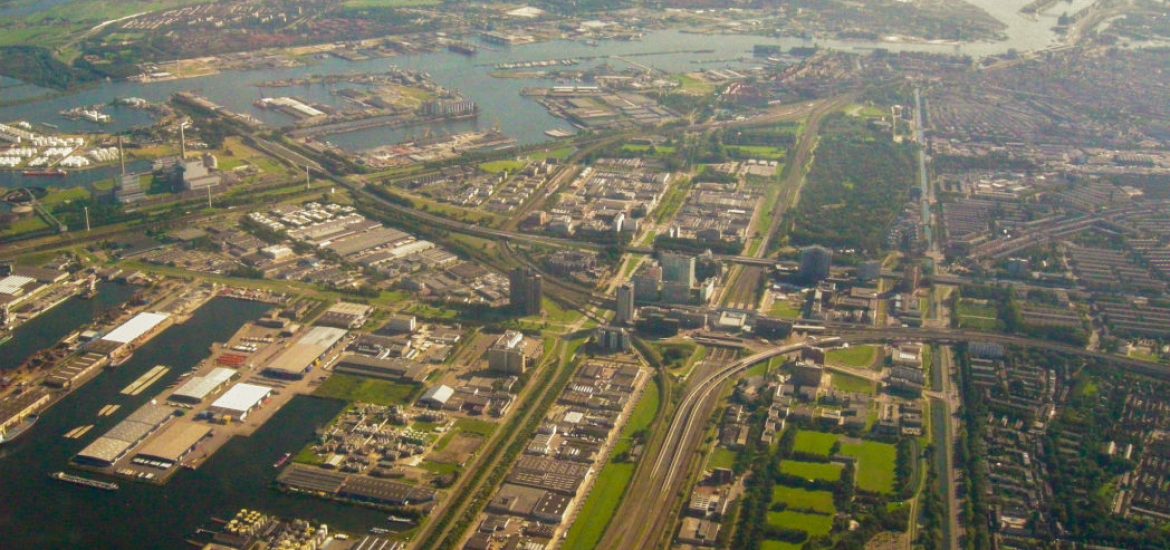 Dutch multinational paint manufacturer Nouryon, Tata Steel and the Port of Amsterdam (pictured) have signed a deal to study the feasibility of a large green hydrogen cluster around the city.
The three organisations claim hydrogen produced from recyclable sources is vital for reaching targets under the 2015 Paris climate agreement and building a circular economy. 
Tata currently produces 6 megatonnes of carbon dioxide, which makes it one of the most polluting industrial firms in the Netherlands, with an output only exceeded by the coal-fired power station in Eemshaven.
They said they would study the feasibility of a 100-megawatt water electrolysis site to use renewable sources to produce up to 15,000 tonnes of hydrogen per year along with oxygen at Tata's IJmuiden site near Amsterdam. 
The operation is projected to save up to 350,000 tonnes of carbon dioxide per year or the emissions of more than 40,000 homes. 
A final investment decision is expected in 2021 and building is due to take another two to three years.
Nouryon, which was formerly known as AkzoNobel Specialty Chemicals, will run the site with Tata using oxygen to boost the sustainability of its production. 
They aim to turn steel mill emissions into useful chemicals and products, channelled into a circular economy. 
Meanwhile, the Port of Amsterdam is due to look at the distribution of environmentally friendly hydrogen to fuel new industries and provide zero-emission transport.
The Dutch government says it wants the use of natural gas to be phased out by 2030.
Renewable hydrogen would enable emissions-free buses and heavy transport in the Amsterdam conurbation, the companies said.
Koen Overtoom, chief executive of the Port of Amsterdam, told the media: "Large-scale production of green hydrogen, fuelled by offshore wind, will enable the Amsterdam-North Sea canal region to make a leap forward towards a climate-neutral circular industry. 
"It will support our ambition towards synthetic fuels and synthetic kerosene and emission-free mobility," Overtoom added. 
The recent Dutch Climate Law aims for the reduction target of 49 per cent by 2030 compared to 1990. This week's initiative is seen as opening a major opportunity to cut emissions, starting at the IJmuiden steel plant.
"This partnership builds on our existing initiatives to support the development of a sustainable chemical industry," said Knut Schwalenberg, industrial chemicals chief at Nouryon. "Green hydrogen is a realistic alternative for fossil-based raw materials and enables new forms of green chemistry, such as using steel mill gas, carbon dioxide or waste to make plastics and move to new, circular value chains," he said.
The Port of Amsterdam. Picture credit: Wikimedia 
Related