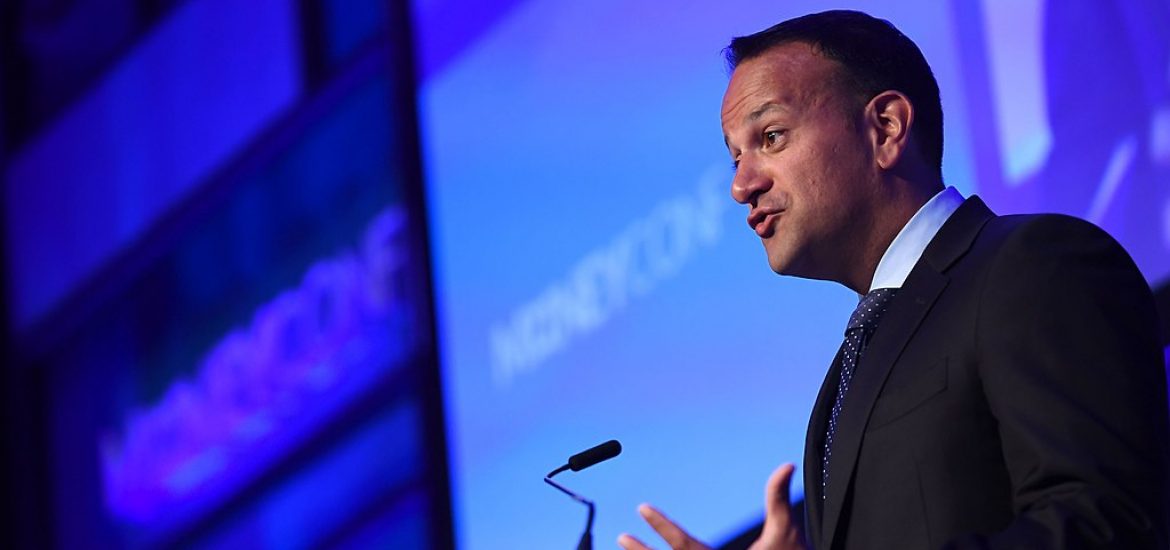 Planning reforms for offshore wind projects will cause a renewable energy revolution, according to Ireland's Taoiseach Leo Varadkar (pictured). 
The Irish cabinet has approved the Marine Development Bill, which would change the application assessment for offshore renewable projects. 
Fossil fuels currently provide much of Ireland's energy, including half of its electricity. 
EirGrid said it planned to ensure renewable energy accounted for 70 per cent of all electricity use by 2030.
The agency that runs the national grid said natural gas would provide the backup for renewable sources. 
It promised that the Irish Sea would produce offshore wind at competitive prices.
The legislation would give An Bord Pleanála  – an independent body that decides on planning appeals – primary responsibility for granting permission for offshore wind farms. 
Public consultation exercises are being planned for the new year. 
The proposed legislation would involve a "single consent principle", according to a government source, to remove duplication in the current planning process.
Varadkar said the Republic of Ireland had "fallen behind where we should be on offshore wind because our planning system, for offshore and foreshore, just doesn't work". 
The country has been slow to adopt offshore wind and tidal power, despite its lengthy, windswept coastline which is constantly buffeted by the Atlantic Ocean. 
Varadkar said the government was intent on delivering its Climate Action Plan to reduce emissions, improve air quality and create jobs in the renewable sector. 
The Climate Change Advisory Council's 2019 review said the average Irish home emitted 58 per cent more energy-related carbon than the average EU household. It blamed the high use of fossil fuels, particularly coal, peat and oil for heating and minimal renewable generation and district heating compared to other EU countries. With 20 per cent of homes heated by solid fuel, Ireland has the second-highest use of solid fuel for domestic heating in the bloc, after Poland, where 44 per cent of homes are heated by solid fuels. 
Varadkar says planning reform could help unlock Irish renewable potential. 
"So it's a new planning system, a little bit like the land planning system working with An Bord Pleanála and that will allow us to have what I believe will be a revolution in terms of offshore wind energy," the prime minister said. "And we need to do that. We're going to get from 30 per cent renewables now to 70 per cent by 2030.
"That's much harder than people might think because there's rising energy demand, and rising demand for electricity and the more data centres we have, the more electric vehicles we have, the more people we have who heat their homes with electricity rather than oil or gas or solid fuels, the more electricity we'll need. So we're going to need a huge level of investment in wind energy and solar too, and we're going to need to make sure that happens."
Taoiseach Leo Varadkar. Picture credit: Wikimedia
Related