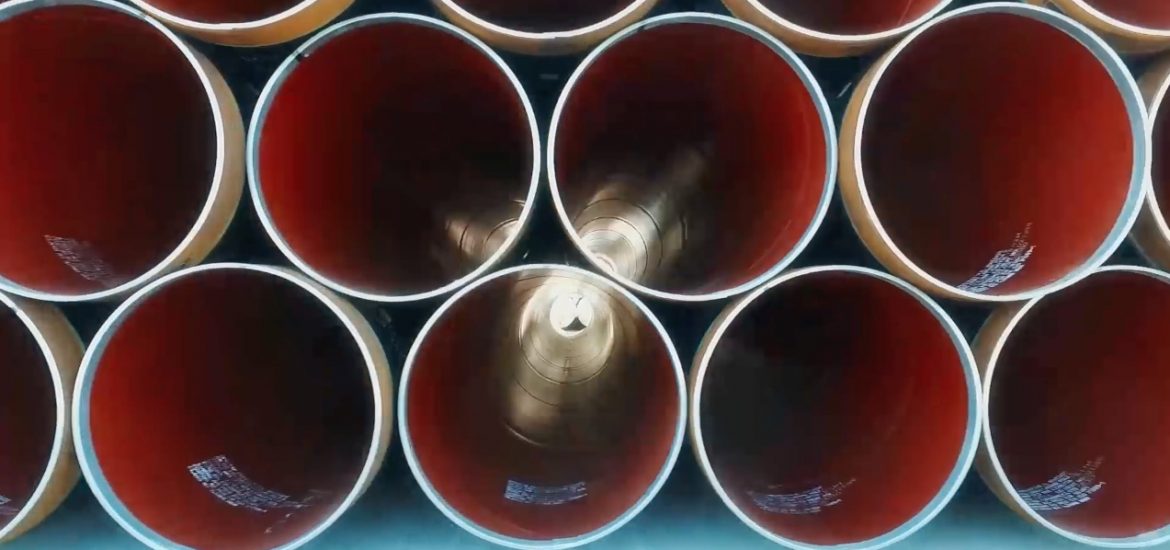 The European Parliament, which faces re-election in early May, has adopted a resolution expressing the need to stop the Russia-Germany Nord Stream 2 gas pipeline.
The Vyborg to Lubmin pipeline is due for completion later this year.
Maros Sefcovic, vice president of the European Commission and a critic of Nord Stream 2, also said he could not discern a commercial reason for doubling the capacity of the original Nord Stream pipeline.
The MEPs' report said: "The European Parliament stresses that the EU is currently Russia's largest trading partner and will keep its position as a key economic partner for the foreseeable future, but that Nord Stream 2 reinforces the EU's dependence on Russian gas supplies, threatens the EU internal market and is not in line with EU energy policy or its strategic interests, and therefore needs to be stopped."
Germany is the world's biggest natural-gas importer and BASF, the German chemicals giant and investor in Nord Stream 2, alone consumes more gas than Denmark.
The parliamentary resolution was written by MEP Sandra Kalniete – a member of the centre-right European People's Party – from Latvia, which opposes Nord Stream 2.
The report was supported by 402 MEPs, with 163 members voting against the resolution and 89 abstaining.
The European Parliament, which faces a major potential populist shakeup after the May elections, also said Russia could no longer be regarded as a strategic partner of the EU. It called on the European Council, which represents the 28 member states, to reconsider the EU-Russia Partnership and Cooperation Agreement (PCA).
"The European Parliament underlines that Russia's illegal occupation and annexation of Crimea, a region of Ukraine, its direct and indirect involvement in armed conflicts in the eastern part of Ukraine and its continuous violation of the territorial integrity of Georgia and Moldova constitute a deliberate violation of international law, democratic principles and fundamental values," the parliamentary report said.
But Berlin says the pipeline will improve European energy security. "A Russian gas molecule remains a Russian gas molecule, irrespective of whether it comes from Ukraine or from underneath the Baltic Sea," Merkel told a Munich conference attended by hawkish US Vice President Mike Pence in February.
Germany's industrial economy will become increasingly reliant on gas in the next few years as it abandons nuclear power and begins to close its many coal-powered plants.
Germany already has Europe's highest non-household electricity prices.
The US vehemently opposes Nord Stream 2 and calls on the EU to buy its LNG instead.
"We do not think, fundamentally, that there is a need for the pipeline," said US Deputy Energy Secretary Dan Brouillette. "Russia will use this as leverage over Europe."
Germany needs Gazprom's exports to power its economy. Picture credit: YouTube
Related