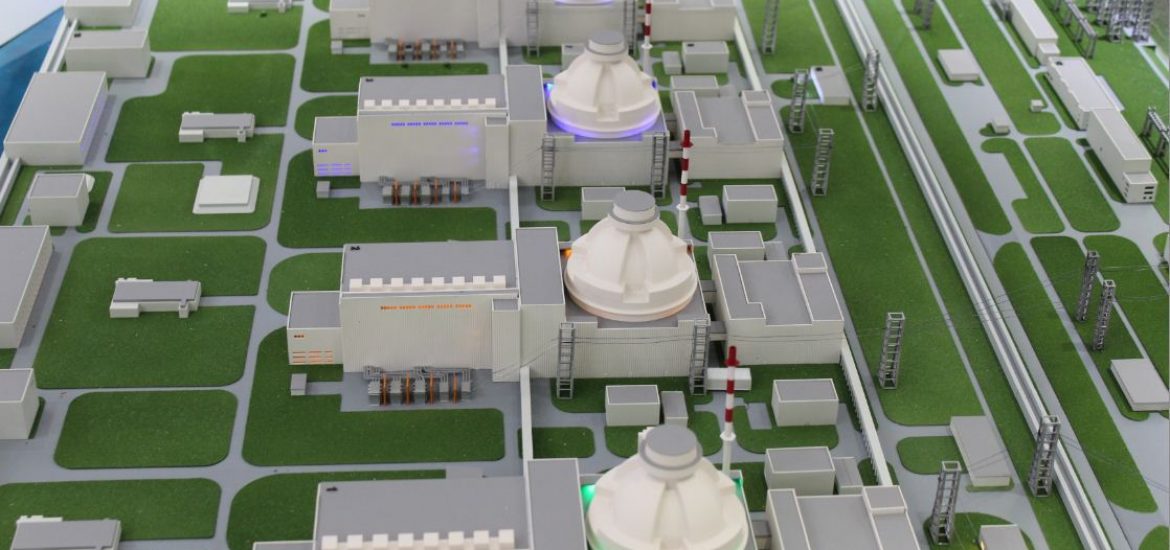 The laying of the foundation for the first reactor of the Akkuyu nuclear power plant (NPP) has been completed, according to the state-run Russian State Atomic Energy Corporation, Rosatom.
The 17,000 cubic metres of self-compacting concrete foundations are due to be followed by the construction of the exterior and interior walls of the reactor. Construction of the concrete bases for the auxiliary reactors and control room have also begun.
The work met International Atomic Energy Agency safety standards, said Anastasia Zoteeva, CEO of the developer Akkuyu Nuclear, according to Turkey's pro-government Daily Sabah.
Rosatom said the entire first reactor would be finished by the end of the year with engineering studies for the second reactor already in progress with documentation being prepared to construct the third reactor in the Mediterranean province of Mersin.
The Russian nuclear utility is due to build four reactors, each with a capacity of 1.2 gigawatts. The plant (pictured) is anticipated to have a working life of 8,000 hours per year and produce 35 billion kilowatts of electricity at full capacity. That would meet about 10 per cent of Turkey's electrical demands, according to the Turkish authorities.
Akkuyu has an operational date for the first reactor in 2023 with full capacity targeted by 2025.
Caspian gas
Turkey is keen to diversify its power supplies and it will be helped in its efforts by this year's expected completion of its gas link from Azerbaijan.
Turkey's gas imports through the Trans-Anatolian Natural Gas Pipeline Project (Tanap) would incrementally increase from the 1.25 billion cubic metres (bcm) in February to 4 bcm by the end of this year, said Saltuk Düzyol, Tanap's general manager, according to the Turkish state media.
Düzyol said the gas imports were a "key project in contributing to Turkey's energy security" with the country expected to receive 2 bcm by July.
The project chief said 190 staff were still working on the pipeline, whose calculated investment cost at the start was US$11.77 billion but that sum fell to US$7 billion, marking a 41-per-cent saving.
Düzyol also claimed that Tanap's projected annual capacity of 16 bcm could be doubled to around 31 bcm.
The European phase of the project, taking Azerbaijan's gas to Italy under the Adriatic Sea, would start gas tests on April 15, he added.
Italy imports 90 per cent of its energy.
"If everything goes well, we will be ready to send natural gas to Europe by July 1. However, the Trans-Adriatic Pipeline may not be ready to receive gas by that time."
Tanap forms the key pipeline in the Southern Gas Corridor to increase and diversify European energy supply by bringing natural gas from the Caspian Sea's Shah Deniz 2 field in Azerbaijan to markets in southern Europe.
A model of the Akkuyu nuclear power plant. Picture credit: Wikimedia  
Related