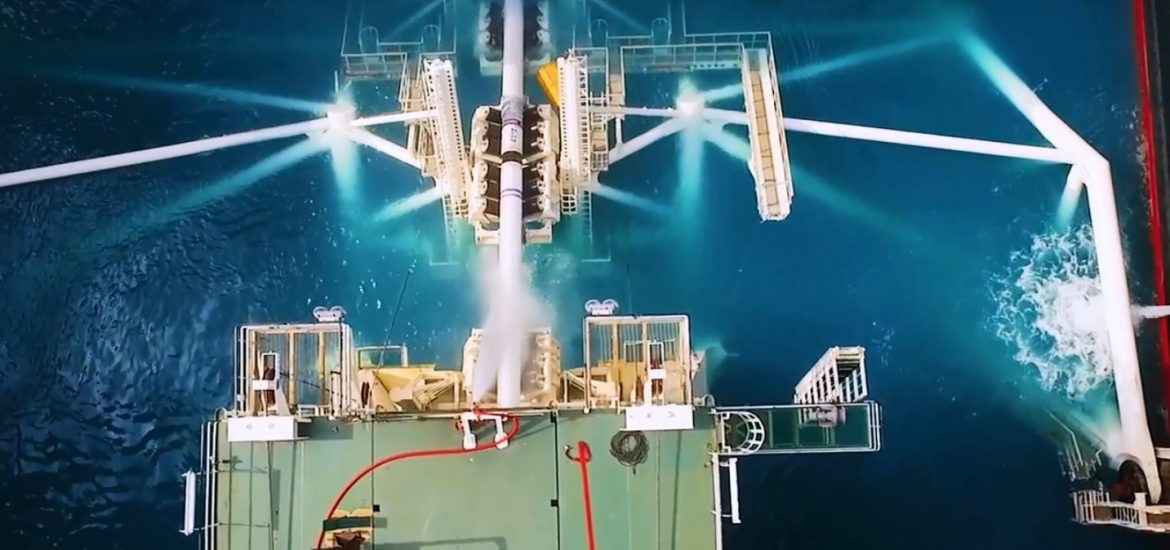 Amid tension with her eastern neighbours and the European Commission over the Nord Stream 2 gas pipeline, German Chancellor Angela Merkel has said that political considerations must play a role on the pipe.
It would run parallel to an existing pipe and double capacity to almost 30 per cent of European Union demand.
"I made it very clear that a project such as Nord Stream 2 is in our view not possible without clarity on how Ukrainian transit will proceed," Merkel said at a joint press conference with Ukrainian President Petro Poroshenko. "This isn't only about an economic project. There are political factors to be considered."
The comments mark a potential U-turn in policy as the chancellor has previously described Nord Stream 2 primarily as a business venture driven by private investment.
It also puts the €4 billion already invested in the project at risk.
Nord Stream 2 is seen in the Baltics, Warsaw and Kiev as increasing the EU's reliance on Russian gas.
Germany last month issued the final permits needed for construction on Germany territory. Completion was scheduled for late next year.
Uniper, Engie, Royal Dutch Shell, OMV and BASF's Wintershall and Gazprom's partners have invested in Nord Stream 2.
Poroshenko urged Germany to axe the pipeline, saying it would enable an "economic and energy blockade" against his war-torn nation.
He said Russia was an "extremely unreliable partner" in energy provision, using the example of state-run Gazprom's refusal to pay Ukraine billions in compensation after shutting off mid-winter gas supplies. He said Ukraine's pipeline for Russian gas was "much cheaper and can be modernised cheaply and easily".
And Donald Trump said last week that the pipeline meant Germany would be paying "billions of dollars" to Russia and "that's not right".
Merkel admitted that the trans-Baltic route would cut Ukraine's income from gas transit, on which Kiev was largely reliant.
Gazprom CEO Alexei Miller was quoted by the Russian state-run media saying that Nord Stream 2 need not mean all Ukraine supplies ended.
"We never raised the question of stopping Ukraine transit … a certain amount of transit could be maintained, from 10 to 15 billion cubic metres per year, but the Ukrainian side must prove the economic expediency of a new transit contract," Miller said.
Gazprom said in March that it would terminate its gas contracts with Ukraine after it had lost an arbitration case in Stockholm.
Nord Stream 2 is one of Gazprom's major pipeline projects. Picture credit: YouTube 
Related