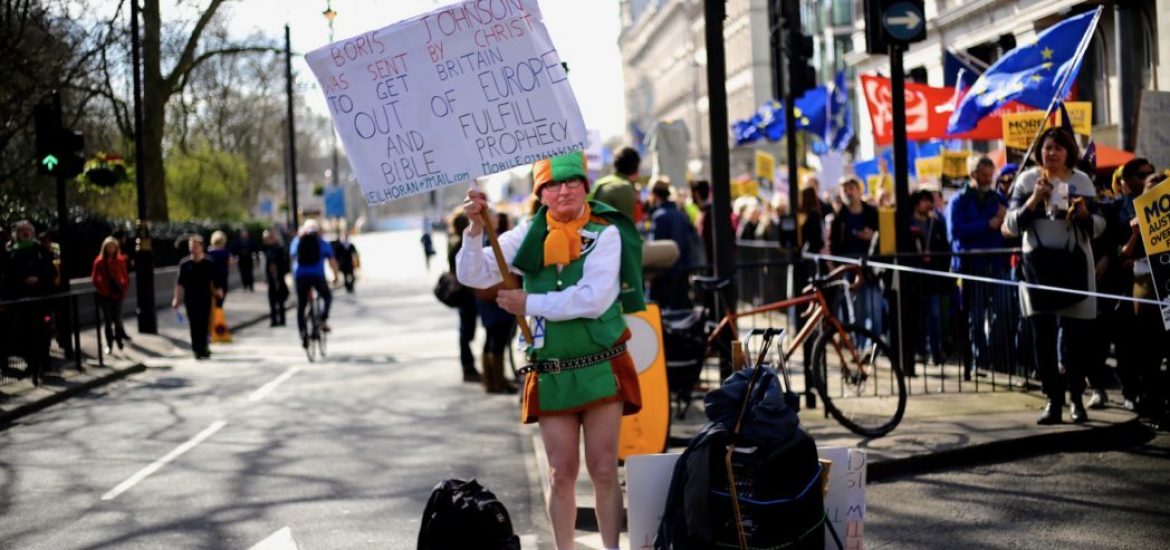 The continued uncertainty about the EU's nuclear policy has been increased as the UK government was defeated twice in the House of Lords, the upper chamber, over plans for nuclear co-operation after Brexit.
Peers voted by 265 to 194 to insist Britain should not withdraw from Europe's nuclear agreement, European Atomic Energy Community or Euratom, until replacement arrangements are made.
Former Labour minister Lord Norman Warner, who sits as an independent, said: "The issue is the way that the government has been playing Russian roulette with our energy security by the ill-considered and ideological rush to leave Euratom without being sure an equivalent regime is properly in place.
He added: "Clearly a responsible government would stay in Euratom and not risk the disruption and uncertainty to a critical industry that departure brings, but not this one."
Members of the unelected house backed a plan requiring the government to report to the legislature regularly on its relationship with Euratom.
The UK government has always said triggering of the formal two-year proceedings to leave the EU in March 2017 had started the process of leaving Euratom.
MPs from the lower house are likely to vote to discard any changes to the Nuclear Safeguards Bill when it comes back to the Commons.
Euratom, an association which is legally separate from the European Union but governed by the bloc's institutions, regulates how radioactive material is transported, including substances used in medical treatment and nuclear power plants.
London says it wants nuclear autonomy and a new deal with the EU after the supposed departure date next March.
Former Labour minister Lord John Hutton, chairman of the Nuclear Industry Association, said remaining in Euratom should be a "back-up" option in case other arrangements cannot be negotiated by March 2019.
"I don't think any of us should take a gamble or a risk with the energy security of our country," the peer said.
Some Conservative MPs in the lower chamber have urged ministers to seek associate Euratom membership amid concerns that cancer therapies could be delayed if isotopes cannot be imported without a new agreement.
Conservative peer Oliver Eden, known as Lord Henley, said ministers had agreed to provide quarterly reports to parliament on the Euratom talks.
But the government, which does not have a majority in the Lords, was defeated by 50 votes after independent peers voted with Labour and Liberal Democrat members to insist on assurances over research and development cooperation and the movement of specific nuclear material.
A pro-Brexit counter-protester at a remain rally in London last year. Picture credit: Eurasia Times
Related