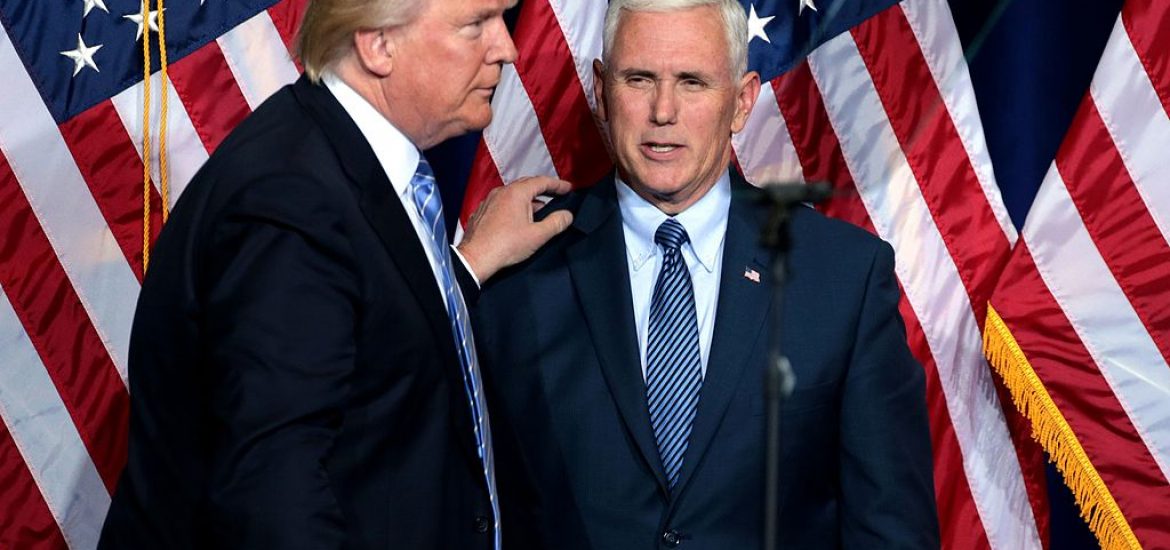 The US vice president, Mike Pence, has accused France, the UK and Germany of trying to sabotage Donald Trump's oil and gas sanctions against Iran and called on the three nations to follow Washington in withdrawing from the 2015 nuclear agreement.
In a blunt attack on traditional allies, Pence told a summit in Warsaw that the three Nato members were pushing "an effort to break American sanctions against Iran's murderous revolutionary regime".
He targeted the financial mechanism created by the three EU member states and backed by Brussels to allow European firms to continue trading with Iran and dodge US sanctions.
"They call this scheme a 'special purpose vehicle'. We call it an effort to break American sanctions against Iran's murderous revolutionary regime. We call it an ill-advised step that will only strengthen Iran, weaken the EU and create still more distance between Europe and America," Pence told the poorly attended anti-Iranian event in Warsaw, which was boycotted by senior Germany and France figures.
Foreign ministers and civil servants from 63 nations met in Warsaw to discuss issues like missile proliferation, energy security, emerging cyber-based threats, counterterrorism, migration and humanitarian aid.
He said three European governments had "not been nearly as co-operative" in backing Trump's anti-Iran policy as Israel, Saudi Arabia and the UAE.
He controversially called Israel America's "most cherished ally".
The nuclear agreement was signed in 2015 by the UK, France, Germany, Russia, China, the US and Iran. "The time has come for our European partners to withdraw from the Iran nuclear deal," without explaining why they should abandon sovereignty over the issue.
Trump and other US figures have criticised the deal but stopped short of demanding the European states follow the US in breaching the agreement.
Jeremy Hunt, the UK foreign secretary, attended the opening dinner but left before the main meetings on the following day (Thursday). Germany sent a junior minister and France was represented by a foreign ministry mandarin.
Iranian Foreign Minister Mohammad Javad Zarif called the event "dead on arrival", saying it was the US that chose to break the rules of the deal.
"They decided to leave the negotiating table. So it is for them to return to the negotiating table," Zarif said. "They are not supposed to take us back to the negotiating table. We and the rest of the international community are at the negotiating table. They're the ones who left."
Vice President Mike Pence with Donald Trump. Picture credit: Wikimedia
Related