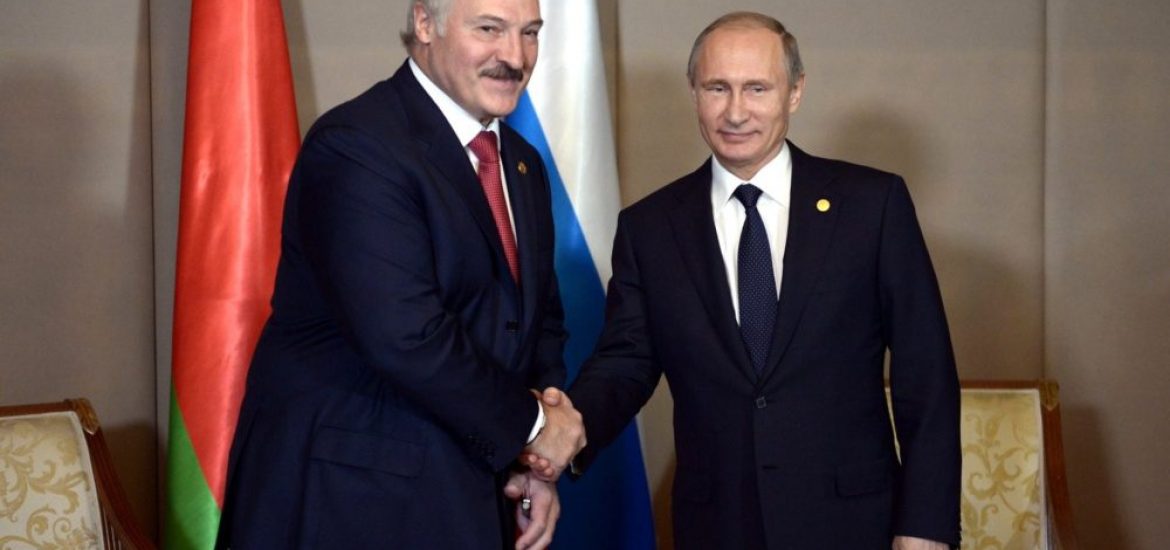 The presidents of Russia and Belarus have discussed the bilateral oil dispute again since the Kremlin stopped supplying oil and gas on New Year's Eve.
Belarusian President Alexander Lukashenko said Putin had offered to pay compensation for the disruption, which could reach US$300 million during this year. Lukashenko also said Putin suggested maintaining "last year's financial conditions on oil" deliveries.
He called Putin's purported proposal "some progress" and asked his ministers to make calculations to reach a deal. 
Russia refused to comment on Lukashenko's account of the conversation. 
Russia's energy minister, Alexander Novak, said proposals had been offered by Russian companies for a price formula mechanism for Belarusian oil purchases.
The approach would reduce the premium by approximately US$2 per tonne in proportion to the reduction of export duty. This would enable suppliers to partially offset the effect of the cut of the export duty, Novak told the media.
Belarus said on Friday Russia had proposed compensating Minsk for the cost of tax changes relating to Russian oil supplies in 2019, signalling potential progress in the energy row.
Putin's presidential spokesman Dmitry Peskov said the presidents discussed "different questions pertaining to the supply of Russian oil and its cost" and how "the work will continue". 
Russia is demanding deeper political and economic integration with Lukashenko claiming Putin ordered the end of oil supplies to force a merger of the former Soviet neighbours.
It is suggested the creation of a new state would enable Putin to stay in power past the legally mandated end of his presidential term in 2024.
Belarus last year relied on Russia for more than 80 per cent of its energy. 
Lukashenko said in January that he wanted to reduce Belarusian dependency on Russian supplies to about 40 per cent.
To fill the vacuum, Belarus secured a shipment of oil from Norway and is still negotiating supplies from Kazakhstan.
In January Lukashenko said Minsk was looking to sign deals with the US, Saudi Arabia and the United Arab Emirates.
US Secretary of State Mike Pompeo, during a visit last month, said Washington would restore staff numbers at its embassy, after a heavy reduction in 2008 when the US imposed sanctions over human rights abuses. 
But he said it was too early to lift the remaining US sanctions on Belarus, despite progress on human rights.
In September the US and Belarus agreed to appoint ambassadors for the first time since 2008 and Pompeo said the appointment would be made soon.
Picture credit: Kremlin
Related