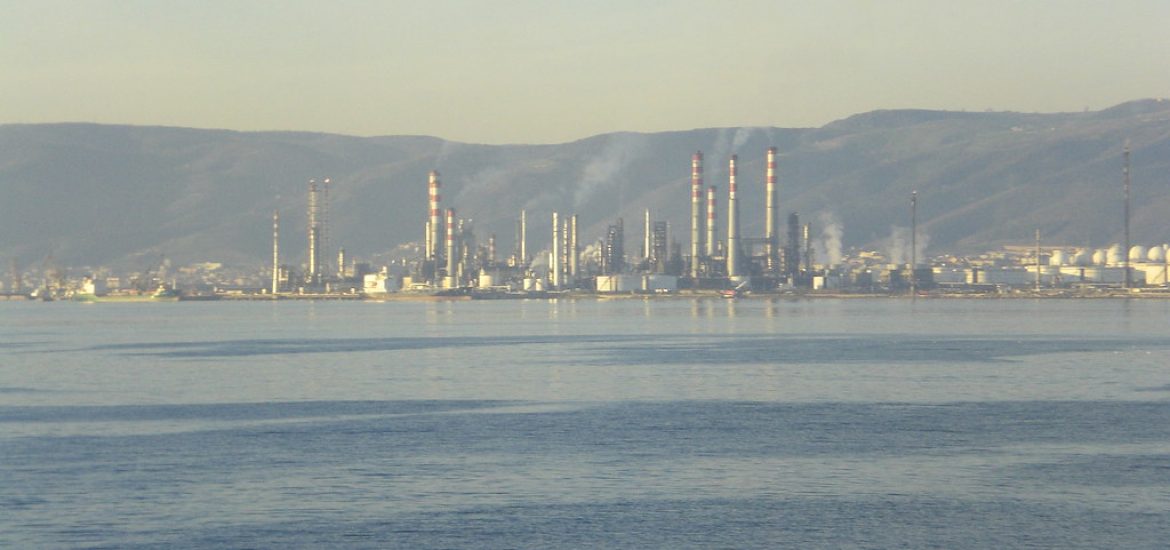 Turkey has reportedly stopped buying Iranian oil following the US decision to end sanctions waivers, despite condemning Washington's decision. 
Refinitiv tracking data said no tankers loaded in Iran had arrived at Turkish ports so far this month. Turkey began reducing its Iranian imports in March, Reuters reported. 
Four days after the Iranian waiver ended, a tanker carrying 130,000 tonnes of Iranian crude oil crossing the Mediterranean to Turkey changed course and turned off its tracker, Refinitiv analyst Ehsan ul-Haq said. Satellite imagery showed it appeared to unload at the Syrian port of Banias.
Turkey has reportedly replaced Iran's oil with imports from Iraq, Russia and Kazakhstan.
Turkey's largest oil refiner Tupras was reported to have asked Washington for an extension of the import waiver beyond May 2 and when it was not granted, the company made it clear it would end all imports from Iran.
Turkey has been vocal in its criticism of the US decision to re-impose sanctions on Iranian oil and gas. 
President Recep Tayyip Erdogan said the sanctions would cause regional instability. After the Trump team announced the end of waivers late last month, Turkey's foreign minister, Mevlut Cavusoglu, said Ankara had not been given enough time to diversify its oil and gas supplies to exclude Iran in such a short period of time. 
Turkey is dependent on oil and gas imports and Washington's sanctions leave Ankara vulnerable to rising energy prices as the Turkish lira faces steep inflation. 
Turkey, the largest Western Asian economy, is almost completely reliant on energy imports. 
Before Trump's unilateral breach of the 2015 nuclear deal in May last year, Turkey imported an average of 912,000 tonnes of oil a month from Iran, making up 47 per cent of its imports.
In the four months since November last year, when Washington imposed oil and gas sanctions and granted the six-month waivers to Iran's eight largest oil markets, Turkey imported an average of 209,000 tonnes of Iranian oil. This constituted around 12 per cent of its total imports, according to industry sources. 
Turkey's energy auditor said Iran supplied around 15 per cent of its oil consumption in February, with Iraq accounting for 23 per cent, Russia 20 per cent and Kazakhstan 16 per cent. 
Iraq's oil minister Thamer Ghadhban said last week that Turkey had requested more oil.
Meanwhile, Turkey's economy is still recovering from the breakdown in relations with the US last year, which sparked the collapse of the lira in August after Donald Trump imposed sanctions over the detention of US pastor Andrew Brunson on charges that he backed the botched 2016 coup. 
Turkey's ports have seen little Iranian oil this month. Picture credit: Flickr
Related