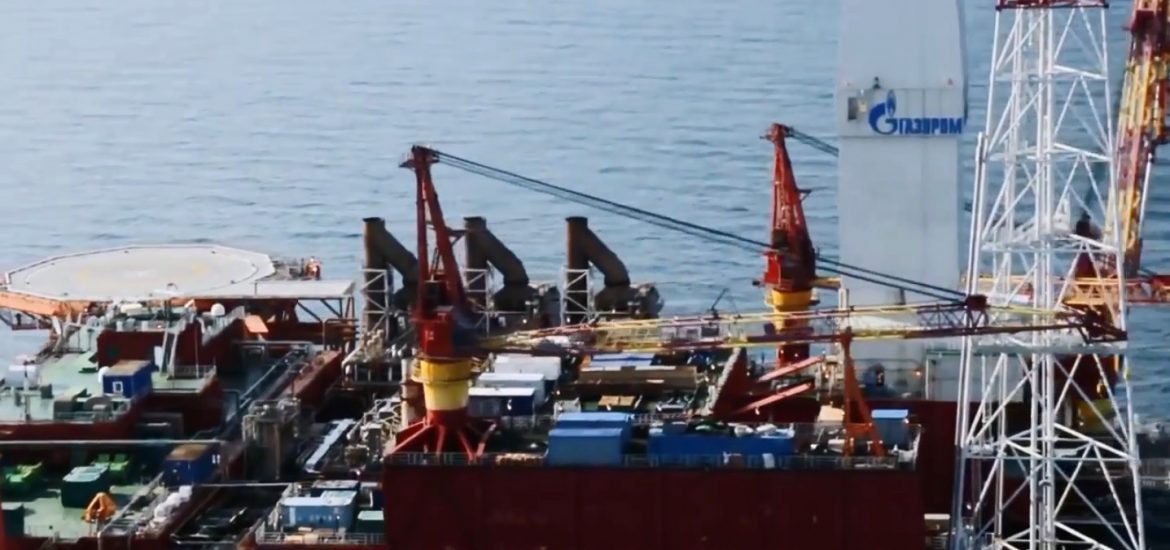 Washington is preparing to impose sanctions on Gazprom's Nord Stream 2 project as Congress is due to debate a bill that could inhibit the activities of companies building the pipeline. 
US Energy Secretary Rick Perry said during a visit to Kiev that legislation would come in the "not too distant future … opposition to Nord Stream 2 is still very much alive and well in the US".
"The United States Senate is going to pass a bill, the house is going to approve it, and it's going to go to the president and he's going to sign it, that is going to put sanctions on Nord Stream 2," Perry said. 
Washington is keen for the EU to buy its LNG, despite its high price tag compared to Russian natural gas. 
It is also unclear what the US hopes to achieve with sanctions at this late stage of Nord Stream 2's development. Most of the pipeline has already been built, although its completion has been delayed by Denmark's last-minute misgivings about the part of the route that passes near the Danish island of Bornholm in the Baltic Sea.
The US$11-billion Vyborg to Lubmin pipeline would double direct gas exports from Russia to Germany, bypassing the Soviet-era pipeline through Ukraine. 
Kremlin mouthpiece Tass said this week that the project would be completed despite the threat of sanctions. 
Dmitry Peskov, President Vladimir Putin's spokesman, said any US sanctions would have little impact as "the project has largely been implemented".
The Russian gas export monopoly, Gazprom, raised the prospects of laying a third set of pipelines along a similar route to Nord Stream 1 and 2 if there was demand. "If the customers want Nord Stream 3, we will build it," Dimitri Khandoga, a Gazprom spokesman, told the Moscow media.
Russia already supplies nearly a third of the European Union's gas and Nord Stream 2 will bypass countries that currently profit from the transit of gas, including Ukraine and Poland.
The consortium behind the pipeline said commitment to Nord Stream 2 was unwavering. 
"Western European energy companies from Austria, Germany, France, the UK and the Netherlands have committed to invest almost €1 billion each. Our shareholder and the five European financial investors are fully committed to the project, as are Nord Stream 2's suppliers," Nord Stream 2 said in a statement.
Nord Stream 2's capacity, an estimated 55 billion cubic metres of gas a year, is enough to generate almost 10 per cent of Germany's electricity demand. Most of the gas is due to be sold on to other countries in central Europe.
Gazprom has invested heavily in Nord Stream 2. Picture credit: YouTube 
Related