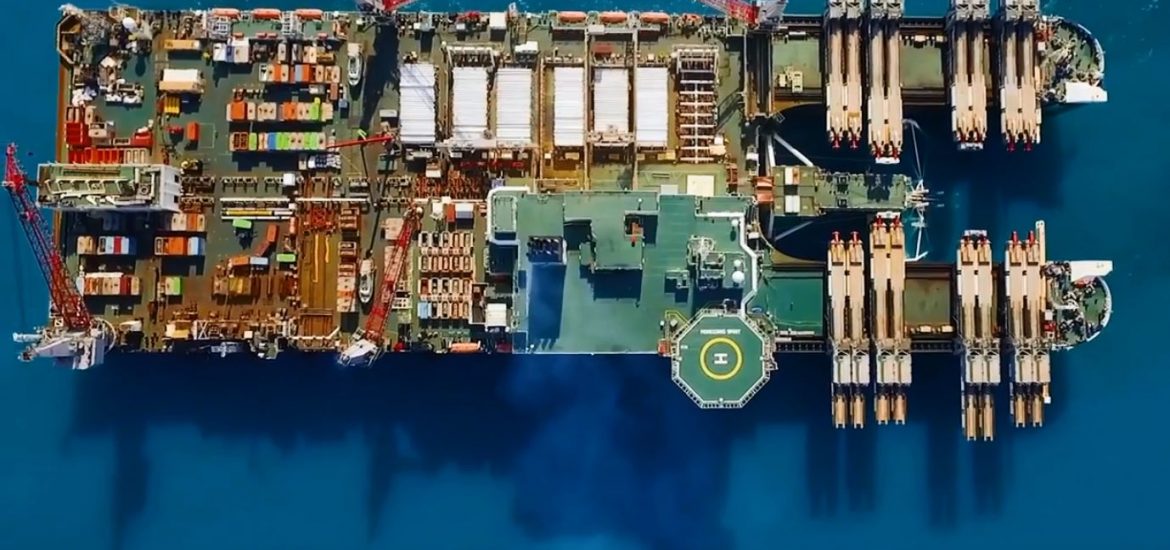 Bulgaria has opened a new looping section of its gas pipeline to Turkey, expanding its capacity and adding the possibility of two-way flows to transport Russian gas from the TurkStream pipe to Europe.
The 20km link in southeastern Bulgaria will boost the trans-Balkan pipeline's gas capacity to 15.7 billion cubic meters (bcm) per year from the current 14 bcm, according to the Sofia government.
Built for about €23.5 million, it is a key part of Bulgaria's plans to secure new sources and transit routes for gas deliveries.
"Now we have constructed a pipeline that will allow for reversible flows, so we can get gas from Turkey, from Azerbaijan and Russia," Bulgarian Prime Minister Boyko Borissov said at the opening ceremony. Turkey's energy minister, Fatih Dönmez, was also present.
Critically it will allow reverse gas flows from Turkey into Bulgaria, as opposed to one-way only into Turkey, as is currently the case.
Bulgaria has also launched bidding for an 11km pipeline to deliver a higher capacity link between the new looping section and Turkey's border. But the process has already been put on hold as a Bulgarian firm is appealing against the tender conditions.
Russian gas export monopoly Gazprom currently sends about 13 bcm of gas through Ukraine and Bulgaria to Turkey. The supply is due to end next year when Russia expects the first half of TurkStream to begin sending gas under the Black Sea. Turkstream is part of Russia's pipelines intended to bypass Ukraine and consolidate its ties with Ankara.
TurkStream is due to have two lines with an annual capacity of 15.7 bcm each, with the first due to serve the Turkish market and the second set to reach the Balkans.
TurkStream is due to be able to provide the equivalent of 126,000 wind turbines and 39 nuclear reactors.
Bulgaria has said it wants to serve as an entry point for the Balkans but Russia says it is still considering sending the pipeline to Greece.
Bulgaria is hoping to reach a deal with Russia, Turkey and the European Union that some of TurkStream gas can be piped through Bulgaria to Serbia, Hungary and Austria, while part of it can be traded at Bulgaria's planned gas hub near Varna on the Black Sea coast.
TurkStream is due to be completed next year. Picture credit: YouTube
Related