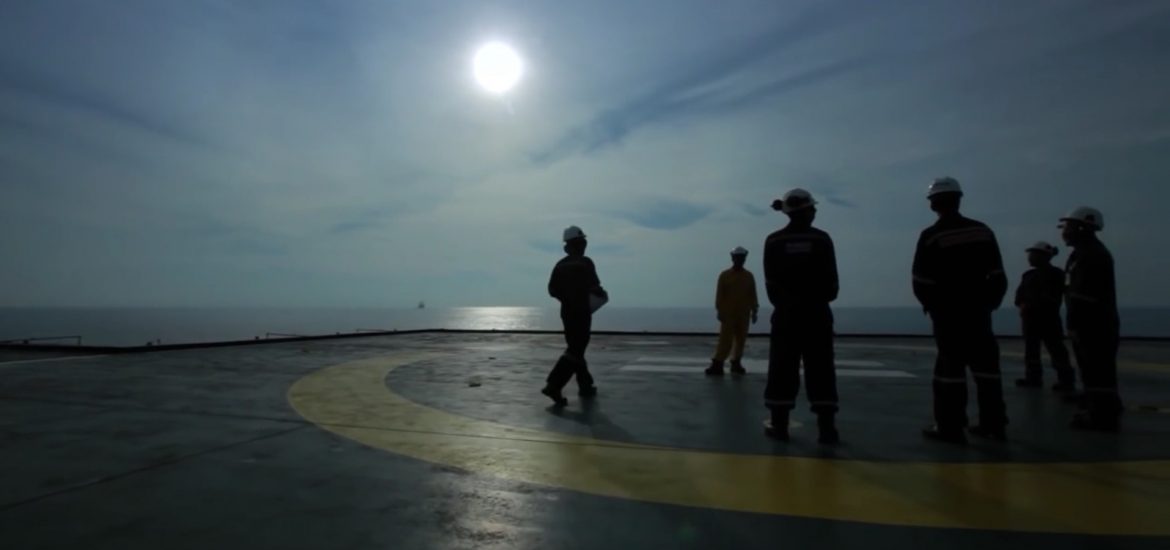 An ExxonMobil boss says the oil giant plans to drill offshore from Cyprus later this quarter, despite Turkey's warnings that the rights of its Cypriot enclave cannot be ignored.
Turkey, which recognises the Turkish-Cypriot pariah state and does not have diplomatic relations with the internationally recognised Republic of Cyprus, claims jurisdiction over part of the maritime territory.
Exxon would start drilling in block 10 by the end of the year, ExxonMobil vice president Neil Chapman said after meeting Cypriot President Nicos Anastasiades, according to the presidential press office.
Chapman reportedly said: "We discussed our plans for the drilling and the exploration wells, and I informed the president that our plan is to drill sometime in the fourth quarter, we don't have an exact date right now."
In April 2017, Exxon and Qatar Petroleum signed an exploration and production contract with Anastasiades' government for block 10.
The Texas-based Noble Energy in 2011 made the first discovery off Cyprus in the Aphrodite block, which is estimated to contain 4.5 trillion cubic feet of gas.
On Thursday, Cyprus invited France's Total, Italy's Eni and ExxonMobil to bid for unclaimed block 7 in the Cypriot exclusive economic zone, which angered Ankara.
But Chapman said Exxon was concentrating on block 10.
"We have not looked in any detail at block 7 yet", he said.
Turkey's president, Recep Tayyip Erdogan, has warned multinationals not to "overstep the mark" in disputed territory.
In February, an Eni drill ship exploring block 3 abandoned its operation after the Turkish navy blocked its path.
The discovery of Egypt's vast Zohr reservoir in 2015 sparked interest in the whole eastern Mediterranean.
This week, Ankara issued a confrontational statement.
"As it has been emphasised by our side regarding this issue, Turkey has never allowed, and will never allow any foreign country, company or ship to conduct unauthorised research activities regarding natural resources within its maritime jurisdiction areas," said the Turkish Ministry of Foreign Affairs.
"Turkey will continue to take necessary measures and will maintain all initiatives and activities, including drilling exercises, with a view to protecting its rights and interests in its continental shelf.
"We invite all countries and companies that might be interested in participating in the tender to act with common sense and to duly consider the realities on the ground," the ministry in Turkey added.
ExxonMobil is looking to the eastern Mediterranean again. Picture credit: YouTube
Related