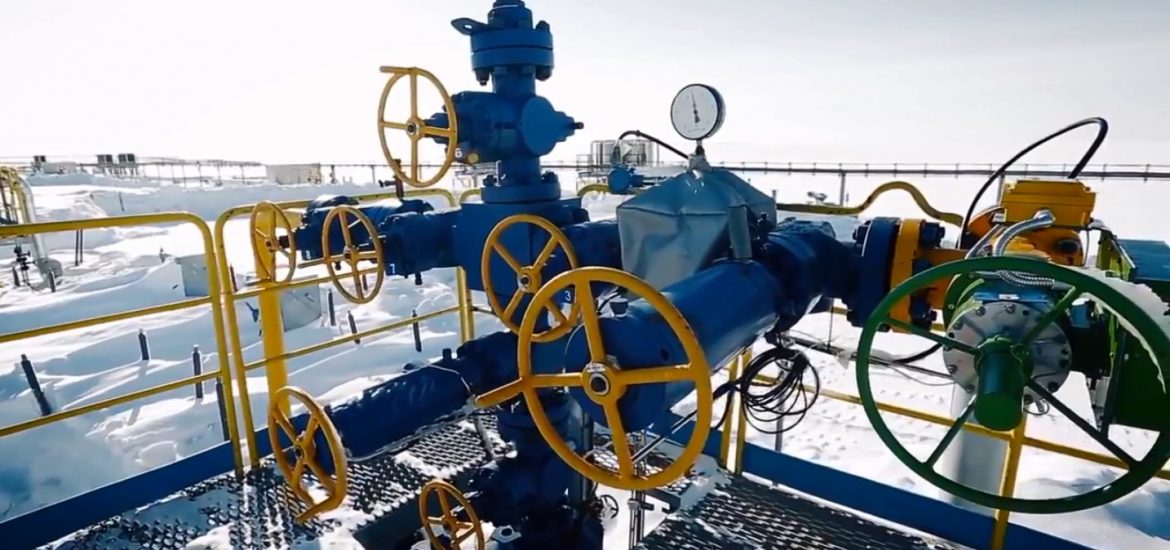 De-facto Russian gas monopoly Gazprom said it had the largest amount of explored natural gas reserves in the world, totalling 35.4 trillion cubic metres, as measured at the start of the year.
The new Russian Classification of Reserves and Forecast Resources of Oil and Flammable Gases means Gazprom was due to complete reassessment before 2021.
The news comes as Gazprom said its management board had agreed to increase investment by 217.5 billion roubles to 1.496 trillion roubles (US$22 billion) for this year.
A statement said the overall increase was due to increased investment in priority projects, such as the production and shipping of liquefied natural gas (LNG).
The Kremlin relies on oil and gas to fund more than a third of its budget and Russia has to remain competitive against a growing LNG challenge from the US, extracted from shale gas.
Gazprom also said it had increased its planned foreign borrowing by 101 billion roubles to 518 billion roubles.
The global gas giant last year produced 472.1 billion cubic metres (bcm) of gas and added 852.9 bcm to its reserves, setting a reserve replacement ratio record of 1.8.
The total growth in gas reserves thanks to exploration since 2002, when the programme was launched, is estimated at an impressive 9.2 trillion cubic metres.
Gazprom said it was undertaking geological exploration in the Nadym-Pur-Taz region, the Yamal peninsula, the Republic of Sakha (also known as Yakutia) and the Irkutsk region, as well as in the Arctic Ocean and along the Pacific coast.
It said shelf operations were concentrated in the Barents Sea, Kara Sea and Sea of Okhotsk, including the Severo-Kamennomysskoye, Kamennomysskoye-Sea and Yuzhno-Kirinskoye fields.
These operations resulted in the addition of 768 bcm of gas, including 667 bcm in the Leningradskoye field and 101 bcm in the Yuzhno-Kirinskoye field. Before 2021, eight new Gazprom wells are due to be dug.
The Achimov and Jurassic deposits in the region may contain up to 40 trillion cubic metres of gas, the firm reported. Gazprom said it was using advanced technology for drilling and well surveying to develop the fields, as their geological structure was more complicated.
Gazprom is building major pipelines to China, Germany and Turkey. Picture credit: YouTube
Related