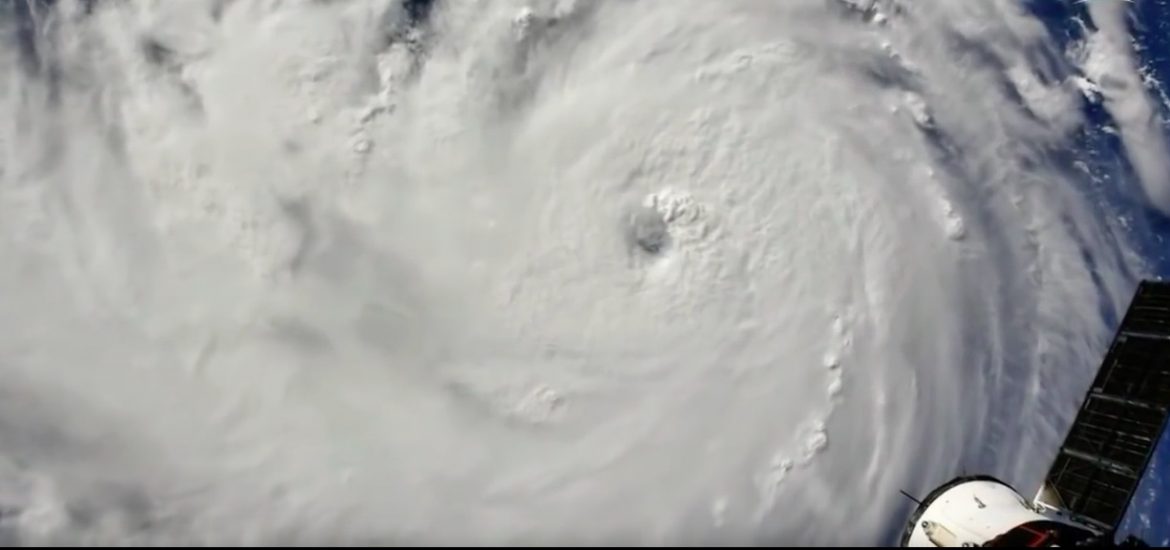 Oil prices briefly touched US$80 a barrel on Wednesday for the first time since May after US stockpiles fell by more than expected and concerns rose about both the effects that US sanctions would have on global supplies and Hurricane Florence heading towards the Atlantic coast. 
The category-three storm, expected to strike Virginia and the Carolinas today (Friday), could disrupt fuel supplies. 
Florence's huge size and potential for sea surges could result in significant damage from the most powerful hurricane to hit the region in decades. 
Brent crude, the international benchmark, was trading almost 1-per-cent higher at US$79.75 a barrel, a rise of 3 per cent since the start of the month.
US efforts to isolate Iran have disrupted shipments from the Organisation of the Petroleum Exporting Countries' third-largest supplier at the same time that US crude stockpiles dwindled to a 3½-year low. 
"What you're seeing is a tightening inventory picture from the Iranian sanctions globally," said Nick Holmes of Tortoise in Kansas, which reportedly manages US$16 billion in energy-related assets. 
Since May, when Donald Trump said he would impose the sanctions on Tehran, traders have been focusing on the potential impact on global supply with sanctions specifically targeting Iranian oil exports from November.
"Iran is increasingly becoming the preoccupation of the crude market. The last couple of weeks have seen the expected squeeze on Iranian crude flows taking shape, with overall outflows down markedly," consultancy JBC Energy told the media. 
Opec cut its forecast for oil demand growth next year in its monthly report, saying rising challenges in some emerging and developing countries could negatively impact global economic growth. 
The report said it expected demand growth of 1.41 million barrels per day next year, a 20,000-barrel downgrade from its previous forecast.
Aleksandr Novak, the Russian energy minister, warned of the impact of the US oil and gas sanctions against Iran, which come into force in November. "This is a huge uncertainty on the market, how countries, which buy almost 2 million barrels per day of Iranian oil, will act," the minister said, adding that global oil markets were "fragile". He did say, however, that Russia could raise output if required. 
The US Energy Information Administration said US stockpiles of crude oil had dropped by 5.3 million barrels last week, far in excess of the expected drop of 805,000 barrels. 
Hurricane Florence is due to hit the US Atlantic coast today (Friday). Picture credit: YouTube
Related