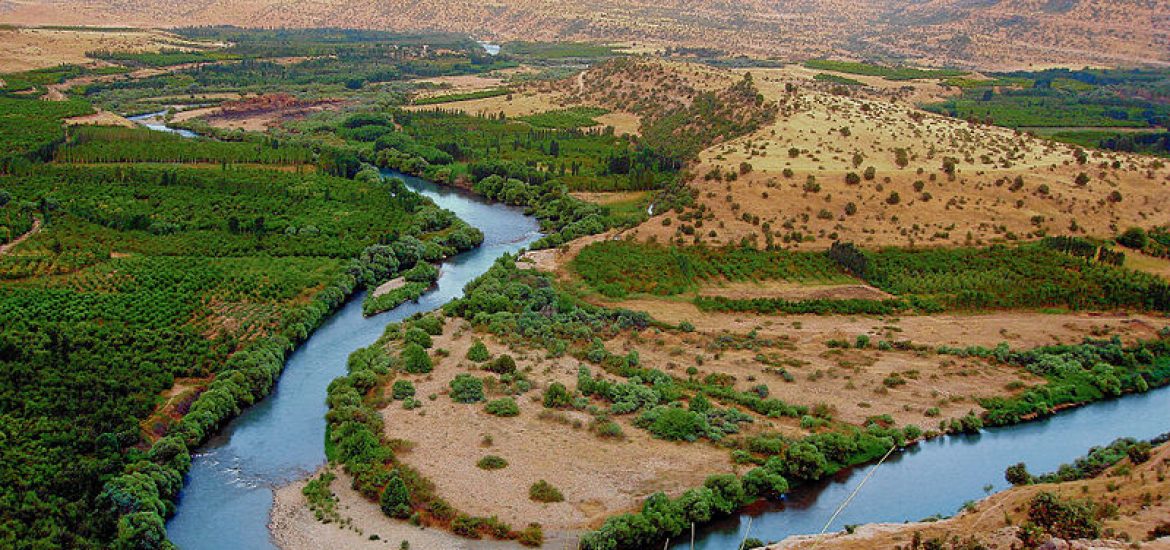 With the slump in oil prices, and some analysts forecasting prices to head towards $10 per barrel, yet more hard times are ahead for Iraq and the Kurdistan Region of Iraq (KRI), where oil exports account for more than 70% of total exports. Lower prices and the novel coronavirus could aggravate existing fault lines, much as in 2014, when the Islamic State (IS) and oil price drop wreaked similar havoc. The governing Kurdistan Regional Government (KRG) will have its hands full.
It is all the more regrettable, then, that the KRI seems to be adding chapters of its own to a book that is beginning to read like wasted, rather than unrealized, potential. In August 2019, Oilprice.com revealed that a lawsuit brought against the KRG and its Minister of Natural Resources Ashti Hawrami over illegal practices. Citing anonymous sources, the exposé claimed that extracting illegal payments from oil and gas companies wanting to work in the KRI has been Hawrami's "standard modus operandi" since taking office in 2006.
Pay-to-play in the KRG
Numerous transactions and contracts have, at a very minimum, raised eyebrows in recent years. As investigative reporter Erin Banco details in her 2018 book Pipe Dreams: The Plundering of Iraq's Oil Wealth, the nature of the various required bonus payments stipulated in the KRG's production-sharing agreements suffers from a lack of transparency.
For this reason, investigators considered the 2007 shipment of five SUVs for a total of $1.5 million from UAE-based Crescent Petroleum to the KRG's leadership as an example of "pay-to-play" on the part of then oil minister Hawrami, Banco writes.
"Hawrami's usual cut is between 20 to 30 per cent of the overall value of the deal up front, with extra payments along the way, as various milestones on production are passed, and lesser payments were to be made to other senior figures in the administration," Oilprice.com reported an anonymous source as saying.
"Originally when he [Hawrami] was appointed, this 20 to 30 per cent was passed off as 'going to an account that would be used for the benefit of the Kurdish people, but this pretense seems to have been dropped now," according to the same source.
Big house on the hill
In fact, this pretense may have ended much earlier. In 2015, the minister became the subject of a parliamentary investigation in South Korea over claims that a $31.4-million signature bonus as part of a 2008 Korea National Oil Corporation (KNOC) contract was, in fact, a bribe to Hawrami.
The KNOC claims it had acted in accordance with the KRG's instructions. But Chun Soon-ok, the representative who initiated the investigation, said KNOC should have checked where the money went. The bank receipt reportedly made no mention of the children's hospital that the KRG had promised to build.
The August 2019 lawsuit against Hawrami, too, tells of trouble after refusing to pay the usual sum. According to the company that filed the lawsuit, Dynasty Petroleum, it became the subject of government harassment from 2014 onwards.
In the KRI, government is analogous with the Barzani family, which for many years has been linked to lavish yet covert real estate purchases in the UK and United States, most recently in 2019. That year, former KRG President Masoud Barzani's sons Mansour and Masrour were rumored to have splurged on two Beverly Hills villas, allegedly spending $47 million via a middleman.
The syphoning is not limited to the oil and gas industry either, as evidenced by the 2011 allegations of improper management of funds on the part of Iraqi mobile operator Korek, which Energy Reporters covered last summer. In 2018, the joint venture between Agility Logistics and telecoms provider Orange, which in 2011 took a 44% stake in Korek, filed a suit against three of its directors, including Sirwan Barzani, former prime minister Nechirvan Barzani's first cousin.
The Kuwaiti-French joint venture alleges that Sirwan Barzani and the other directors misappropriated funds. For example, more than $1 million was spent on a house in London's Wembley neighborhood. The occupant was apparently none other than a high-ranking official at Iraq's Communication and Media Commission (CMC)The authorities fired back last year, it was the same CMC who stripped Orange of its Korek share and transferred it Sirwan Barzani and the other two directors. According to Bloomberg, Barzani now owns 75%, with the remaining share split between the others.
U.S.-UK heading for the exits
There are strong suspicions of shady deals dating back to 2007, but there is little to suggest that these dampened the enthusiasm of international investors. Oil majors grew wary, however, after the onslaught of IS and the drop in oil prices in 2014. In 2016, ExxonMobil and Chevron scaled back their operations. ExxonMobil signed six production-sharing contracts back in 2011 for a total of 840.000 acres at an undisclosed sum. It withdrew from the Arbat, Betwata and Qara Hanjeer blocks some five years later.
Chevron followed suit in 2012, taking over Reliance Industries' 80% stakes in the Rovi and Sarta Blocks. The U.S. major reportedly paid as much as $300 million. The following year, it snapped up the Qara Dagh block. In 2015, Chevron relinquished the Rovi block and last year reached an agreement with UK-listed Genel Energy, which acquired 30- and 40% equity stakes in the Sartra and Qara Dagh licences, respectively. Chevron now holds a 50% share in each.
Also in 2019 Genel Energy announced that it had tapped the brakes on developing the Bina Bawi gas field, purported to have some 232 bcm of total reserves and be a major component of the KRI's gas-exporting ambitions.
Mega-deal in a different light
If pay-to-play is indeed the rule rather than the exception, it casts one of the more recent—and also one of the country's biggest deals to date—in a different light.
Russian major Rosneft, which made waves in 2017 with its rather spectacular, multi-billion-dollar entry into the KRI, apparently paid no less than $250 million to an unnamed consultant for "advisory services relating to Rosneft Group's proposed concession agreement and Production Sharing Contracts with the KRG," Bloomberg wrote in March 2020, citing an EY-audited account. Neither Rosneft nor the KRG have commented on the fee. But given the size and scope of the investment, the potential syphoning could be equally eye-watering. If anything, Bloomberg wrote, the advisory fee is suspiciously large in comparison to other M&A fees.
This hasn't gone unnoticed, as the KRG in late March 2020 announced its intention to investigate the fee. "KRG Prime Minister Masrour Barzani said that the public prosecutor should launch an investigation, and called on all the parties to assist the prosecutor to reveal the truth to people," news portal Ekurd quoted KRG Spokesperson Jotiar Adil as saying.
M&A fees are calculated based on the size of the transaction and generally amount to no more that 1% of the transaction value. In fact, the larger the deal, the smaller the percentage for advisory services. A fee that comes close to the amount paid in the Rosneft deal is the $217 million that came with RFS Holdings' $70-billion takeover of Dutch bank ABN AMRO. However, that amount dwarfs the $5.3 billion that Rosneft seeks to invest in the KRI. Paying a consultant 1% of the transaction value is highly unlikely. Even if true, the fee should have been no more than $5.3 million, not $250 million.
Small surprise, then, that Masoud Barzani's wealth has consistently been estimated in the tens of billions. In fact, he's apparently not far behind former Iraqi prime minister Nouri al-Maliki in terms of personal assets.
Iraqis out in force against corruption
If, in the unfortunate event there turns out to be something fishy about the Rosneft deal, it risks undoing Iraq's improvement, albeit small, on corruption. Iraq ranked 162 out of 180 countries last year, its best position since 2015.
Iraq has a troubled history when it comes to closing deals, often via less-than-legal ways. Earlier this year, in the ongoing case against energy consultancy Unaoil, the UK Serious Fraud Office alleged that UnaOil officials paid some $6 million in bribes to help secure $800 million in contracts for the likes of SBM Offshore and Leighton Offshore. ABB, Halliburton, Petrofac and Rolls-Royce were also named in the initial probe.
Needless to say, Iraq's low ranking irks its citizens. For months, Iraqis have protested the government's handling of endemic corruption, high unemployment and a general lack of services. While oil production remained largely unaffected, protestors did at times encroach on oilfields and blocked access roads to refineries and ports.
KRG resembling Baghdad
Indeed, Iraq's recent past—already troubled by years of war and civil strife—is rife with examples of embezzlement, corruption and blatant theft. In 2010, the U.S. Department of Defense said it would go after $8.1 billion in missing oil revenue, of which the Iraqi side claimed ignorance. One year later, Iraq's parliament sought UN help to trace some $17 billion of stolen revenue. "All indications are that the institutions of the USA committed financial corruption by stealing the money of the Iraqi people", parliament's letter to the UN read.
After several high-profile licensing rounds between 2008 and 2012, Iraqi oil was heading in the right direction. Household names such as BP, Eni, ExxonMobil, Gazprom, Lukoil, Shell and Total all won long-term contracts.
But the specter of corruption and graft were never far away. Oil and gas executives often shared the story in those days that oil minister Abdul Karim Luaibi Bahedh, who served from December 2010 to September 2014, reportedly offered the country's leadership $50 million to keep his post.
5th Licensing Round a mixed bag
As in the KRI, Southern Iraq's oil and gas sector seems apparently unaffected by political upheaval and accusations of corruption. Overall production has grown, and the country held its first licensing round in six years in 2018.
However, the 5th Licensing Round saw only one international major, ENI, join in the bidding. On top of that, only six of the eleven blocks on offer drew bids. Crescent Petroleum snapped up the Khider al-Mai, Khashm al-Ahmar and Gilabat-Qumar licences. China's GeoJade Petroleum won the Huwaiza and Naft Khana blocks. United Energy Group, also from China, won the Sinbad block.
Around the same time that Shell announced that it had sold its stake in the West Qurna 1 oilfield to a subsidiary of Japan's Itochu Corporation. Shell also completed its withdrawal from the supergiant Majnoon field in 2018. Most recently, at the start of 2020, Reuters reported that BP had exited the Kirkuk oilfield. While located in the north of the country, Kirkuk falls under the purview of Baghdad's North Oil Company.
The KRI has often been held up as the part of Iraq that is more conducive to doing business due to its more transparent regulatory environment. But it resembles the rest of the country upon closer inspection, repeating many of the mistakes made by unscrupulous officials in Baghdad. Between them, Iraqi and KRG officials have amassed some $200 billion, Saudi newspaper Al Watan reported in August 2018. The KRI, it seems, has more in common with the rest of Iraq than it likes to admit.
Photo: Greater Zab River; Credit: wikimedia.
Related