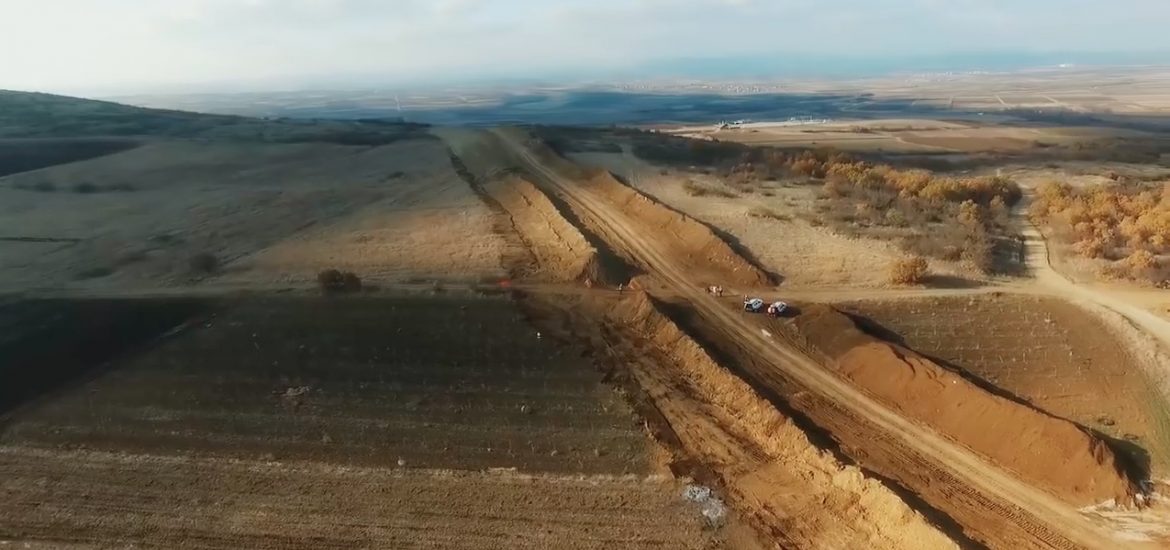 The ceremony to open the 1,850km-long Trans-Anatolian Natural Gas Pipeline (Tanap), with an initial capacity of 16 billion cubic metres of gas, will be held on June 19 in Turkey, according to Vagif Aliyev, investments chief at Azerbaijan's state oil company Socar.
He said the unexpected early parliamentary and presidential elections in Turkey on June 24 influenced the decision to postpone the Tanap commissioning ceremony.
"It was planned that the first gas supplies from Azerbaijan to Turkey via Tanap will begin in the first week of July," Aliyev said. "However, during last week's meeting of Azerbaijani President Ilham Aliyev and Turkish President Recep Tayyip Erdogan, it was decided to hold the Tanap commissioning ceremony on June 19.
"Usually, there were delays in the implementation of projects with foreign companies, however, the Southern Gas Corridor project is being implemented in line with the schedule. It is very difficult to implement such projects without state support. Tanap was considered as a strategic project and was fully supported by the participating states.
"Sixteen billion cubic metres of gas will be exported via Tanap from the Shah Deniz field, 6 billion will be sent to Turkey and 10 billion will be sent to Europe," he reportedly told the Turkish media. 
Natural gas has been pumped into Tanap for tests since January. 
"These volumes may grow to 31 billion cubic metres only through the construction of additional stations. Thus, the volume of gas supplied by Azerbaijan to Turkey will increase to 12 billion cubic metres."
Tanap is linking Azerbaijan's Shah Deniz gas field to the western borders of Turkey. 
Natural gas from Iraq and the eastern Mediterranean could be carried by Tanap in the future although it was designed for Azeri gas, according to the project. 
Running from the eastern province of Ardahan on the border with Georgia towards the borders with Greece and Bulgaria, Tanap is the central and longest section of the Southern Gas Corridor. 
The gas will be delivered to Turkey this year and after completion of the Trans-Adriatic Pipeline, the gas is due to be delivered to Europe in early 2020.
The State Oil Company of Azerbaijan (Socar) and Turkey's Botas plan to establish a joint venture to manage Tanap. 
Each party will own 50 per cent of the shares of the joint company, Turkey's heavily controlled media reported.    
Southern Gas Corridor CJSC has a 51-per-cent share in the Tanap project and Socar Turkey Enerji, a subsidiary of Socar in Turkey, will hold 7 per cent, Botas 30 per cent and BP 12 per cent.
Socar Turkey Energy has joined Tanap shareholders at the end of March and the company purchased the stake from the Southern Gas Corridor CJSC.
The Southern Gas Corridor aims to bring Azeri gas to the European market. Picture credit: YouTube
Related