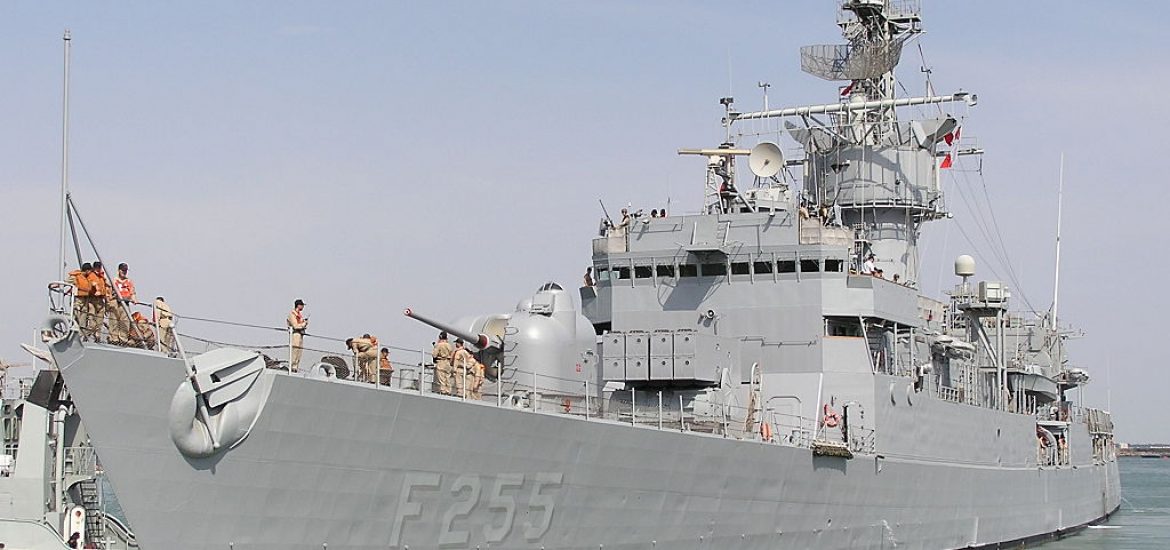 French giant Total says it is looking to expand its search for natural gas near the south coast of Cyprus and seeks to secure another exploratory drilling licence, after warning it could abandon its Iranian investments to avoid renewed US sanctions.
Stephane Michel, Total's exploration chief, said the company had applied for a licence to search for hydrocarbons in block 8 off Cyprus where Italian major Eni is already permitted to carry out exploratory drilling.
Michel is in charge of Total's production and research in the West Asia region,
Total and Eni have agreed to search for oil and gas in two other areas off Cyprus: the consortium has 50-per-cent stake each in blocks 6 and 11. However, the geopolitical constraints involving the divided island are as intractable as those surrounding Donald Trump and the 2015 Iran nuclear deal.
In one of the two, Cypriot zones, Eni reported in February that it had discovered a "promising" gas deposit with similar geological features to the massive Zohr field in Egyptian waters, described as the largest in the Mediterranean with deposits of around 6 to 8 trillion cubic feet.
Cyprus energy minister Yiorgos Lakkotrypis said Total's move was an "important development" that expanded the French firm's exploration efforts in the eastern Mediterranean.
Lakkotrypis said the consortium's work was continuing but the government planned to secure an independent assessment of gas quantities in the field.
Lakkotrypis reminded the media that Total's interest comes three months after Turkish naval vessels blocked a drill ship from carrying out exploratory drilling by Eni in block 3, southeast of Cyprus.
Turkey does not recognise the Republic of Cyprus, nor therefore the latter's jurisdiction over its exclusive economic zone.
"After all that happened in block 3, we see one of the most important partners of the Cyprus Republic wanting to expand its presence inside the exclusive economic zone, especially in an area like block 8 which is still unexplored," the minister said.
Turkey opposes what it calls "unilateral" gas search by the Republic of Cyprus, insisting that it ignores the rights of Turkish Cypriots to a slice of natural resources.
Turkey also says parts of exploration areas lie within its continental shelf while the Greek-Cypriot government says any gas wealth will be shared with Turkish community after an accord reunifying Cyprus is signed.
A deposit discovered off Cyprus by Noble Energy of Texas in 2011 is estimated to hold around 4.5 trillion cubic feet of gas.
Total said last week it would have to withdraw from the multibillion-dollar South Pars gas project in Iran unless it is granted a waiver by the Trump White House. The group said it could not risk exposure to Trump's sanctions, including the loss of financing by US banks.
Cyprus presents its own challenges. Picture credit: Wikimedia 
Related